Posted by Pompeii3 on Aug 15, 2017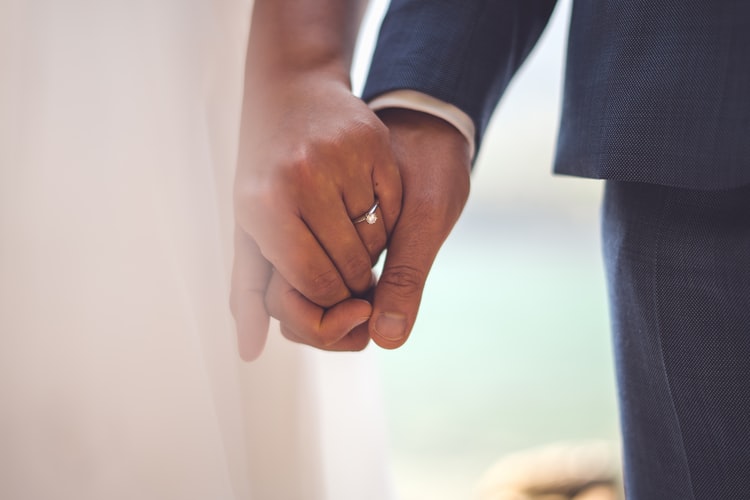 Maybe your special someone just asked what size ring you wear and you don't really wear any jewelry to know the answer. Or, maybe you've always wondered to yourself "how should a wedding ring fit that makes it different from my favorite pieces I wear all the time?" Either way, your engagement and wedding rings are the symbols of your love that you'll carry with you every day for the rest of your life. It's invaluable, then, that it fits just right.
It's About More Than the Carats
Determining how your engagement ring and wedding band should fit is even more important than deciding between yellow gold, white gold, or platinum. The perfect ring fitting means it won't inadvertently fall off while you're out in public or cut off your circulation. The first essential task is finding your ring size on your left ring finger.
For this, we strongly recommend avoiding printable ring sizers or sizers that companies mail to you. Get sized locally and in person at a jewelry store. If you're not ready for salespeople to bombard you with prices and diamond cuts just yet, remember that Walmart, Target, or just about any store with a jewelry counter can quickly conduct a ring fitting.
In the industry, we use an international sizing chart, so you don't need to worry about sizes running big or small. The circumference and diameter of your ring should be the same between jewelers. Keep in mind, however, that industry tolerance is about 1/4th size up or 1/8th size down.
What Affects the Sizing?
Finding your ring size also means learning what factors affect it. If you're looking to buy a wider band, it will fit more snugly than a thinner one. Simply adjust accordingly. A band 8mm and larger should be about a 1/2 size bigger than what it was when the store conducted your ring fitting unless they sized you using the same width band you're looking to order.
Of course, swollen fingers on warm days can also affect the fit. A good rule of thumb is that the ring should go over the knuckle and still be comfortable. You should have to tug to get the ring slightly to get it off, which will help keep it on when your fingers are not as swollen.
Similarly, cold days can make your fingers shrink a bit. Keep this in mind if you live in a cold climate so you can beware of your ring slipping off your finger.
Shop Heirloom Quality, Perfectly Sized Rings from Pompeii3
If you're still unsure about your ring fitting, or if you just want to try on the ring to be extra sure, Pompeii3 offers free sizing for three months on all of our wedding bands, anniversary rings, and engagement pieces. If you receive a ring that doesn't fit perfectly, just send it back, and we'll resize it to make sure it's absolutely perfect.
Have questions about finding your ring size, ring fitting, or anything else about our jewelry? Get in touch with us!