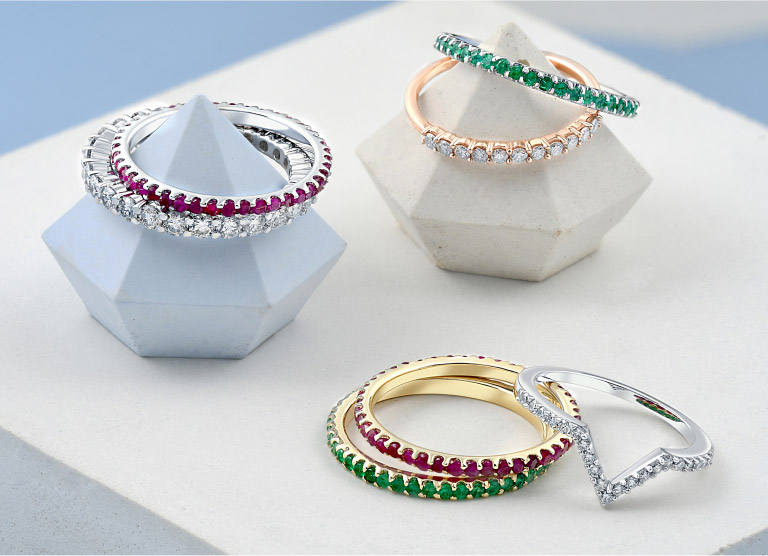 In our world's ever-changing fashion landscape, 2023's trends are just as exciting as ever. But what's a fashion ensemble without the perfect accessories? This year, we've seen a plethora of styles, materials, and colors making their mark on the jewelry scene.
At Pompeii3, we're dedicated to keeping you in the loop with the latest trends. In this blog, we'll explore this year's newest jewelry trends to help you elevate your own jewelry collection with of-the-moment style. Let's dive into our 2023 Jewelry Trend Report!
Personalized Jewelry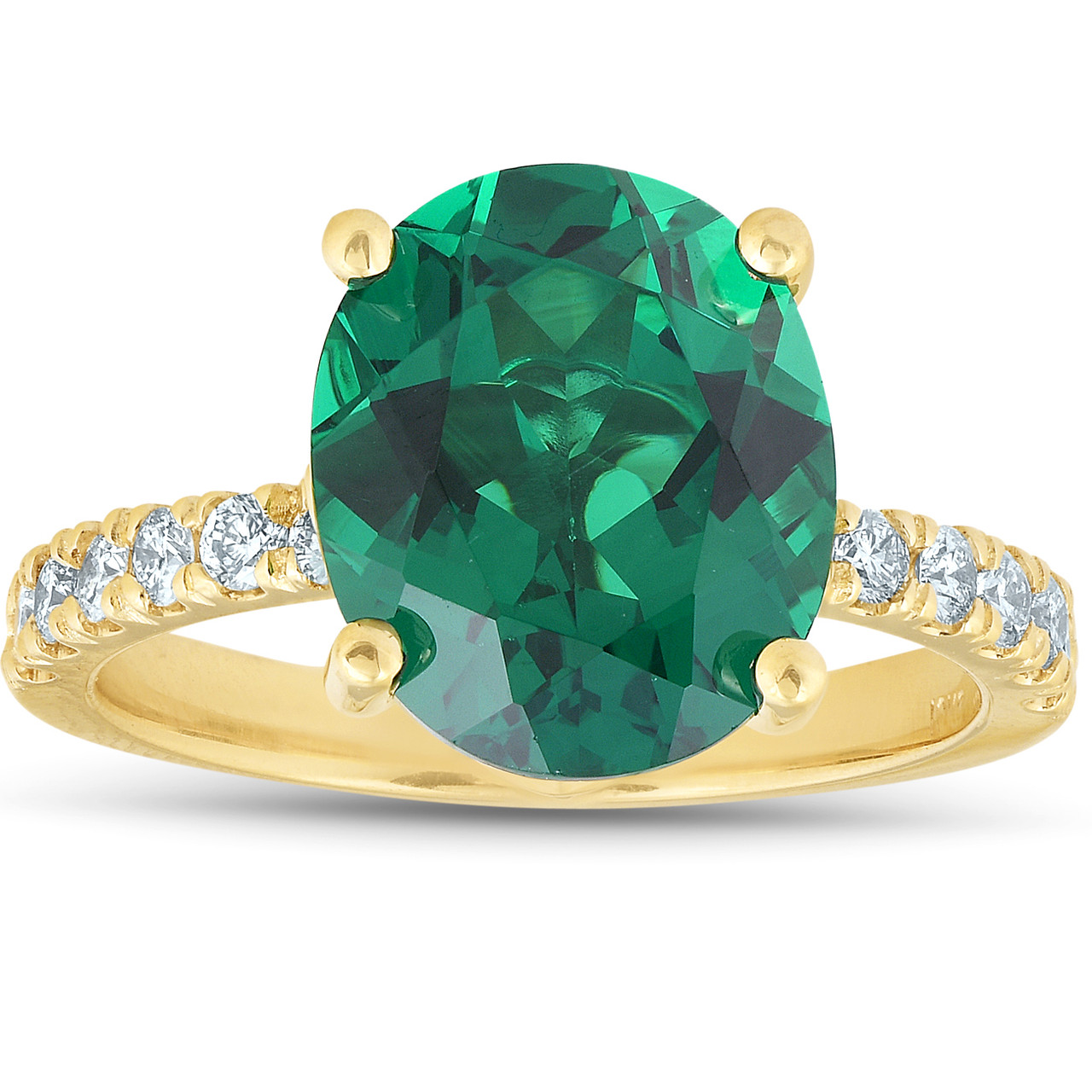 Emerald & Diamond 3/8 ct Ring 14k Yellow Gold (G-H, VS) ($2,143.50)
Personalized jewelry has always been a popular choice, but this 2023 trend is taking it to a whole new level. This year, it's all about making a statement with pieces that are uniquely you. From initial pendants to birthstone rings, personalized jewelry allows you to express your individuality and style. There's something for everyone who wants to add a personal touch to their sparkling accessories.
Celebrate your individuality and create a piece that's uniquely yours, or gift a special someone a personalized piece that they'll treasure forever — the possibilities are truly endless!
The Resurgence of Pearls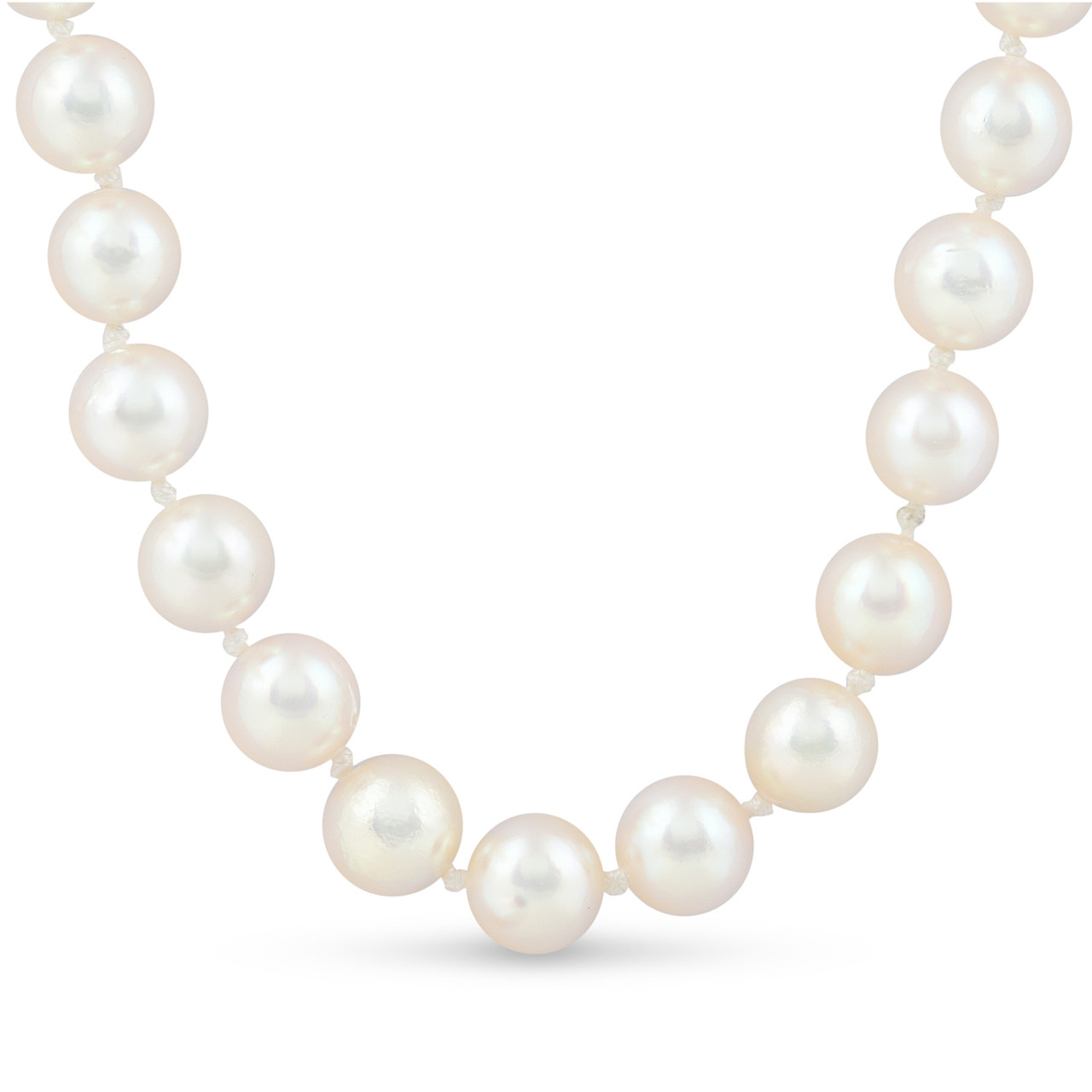 16" 14K Yellow Gold Freshwater Cultured Pearl Necklace 5-5.5mm ($571.59)
The pearl is back, and it's trendier than ever. Once considered the epitome of old-school glamor, pearl jewelry is experiencing a major, trendy resurgence in 2023. Designers are breathing new life into this classic gem by incorporating it into modern, edgy designs.
This year, expect to see pearls paired with gold chains, mixed with colorful gems, and even adorning trendy pieces like ear cuffs. Pompeii3 is embracing this new jewelry trend with our collection of contemporary pearl pieces that add an elegant yet fresh touch to any outfit. So, go ahead and channel your inner Audrey Hepburn!
Sustainable Jewelry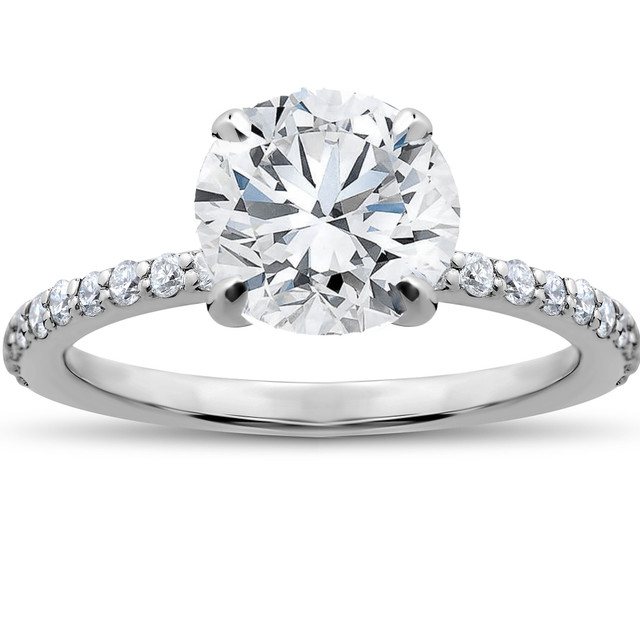 1 3/4 ct Lab-Grown Diamond Sophia Engagement Ring 14k White Gold (F-G, VS) ($3,572.49)
Both ethical and chic, sustainable jewelry is a 2023 trend with a conscience! As we become more aware of the impact our choices have on the environment, sustainable jewelry is stepping into the spotlight. This year, we're seeing a rise in eco-friendly and ethically sourced materials, from recycled metals to lab-grown diamonds and fair trade gemstones.
At Pompeii3, we understand the importance of responsible sourcing and are proud to offer ethically-sourced natural diamonds, ensuring you can enjoy the beauty and brilliance of a natural diamond without compromising your values. Pompeii3 also offers a stunning range of more affordable, lab-created diamonds to suit your needs. Our commitment to using ethical materials and practices ensures that you can feel good about your purchase, knowing that you're making a responsible and stylish choice.
Colorful Gemstones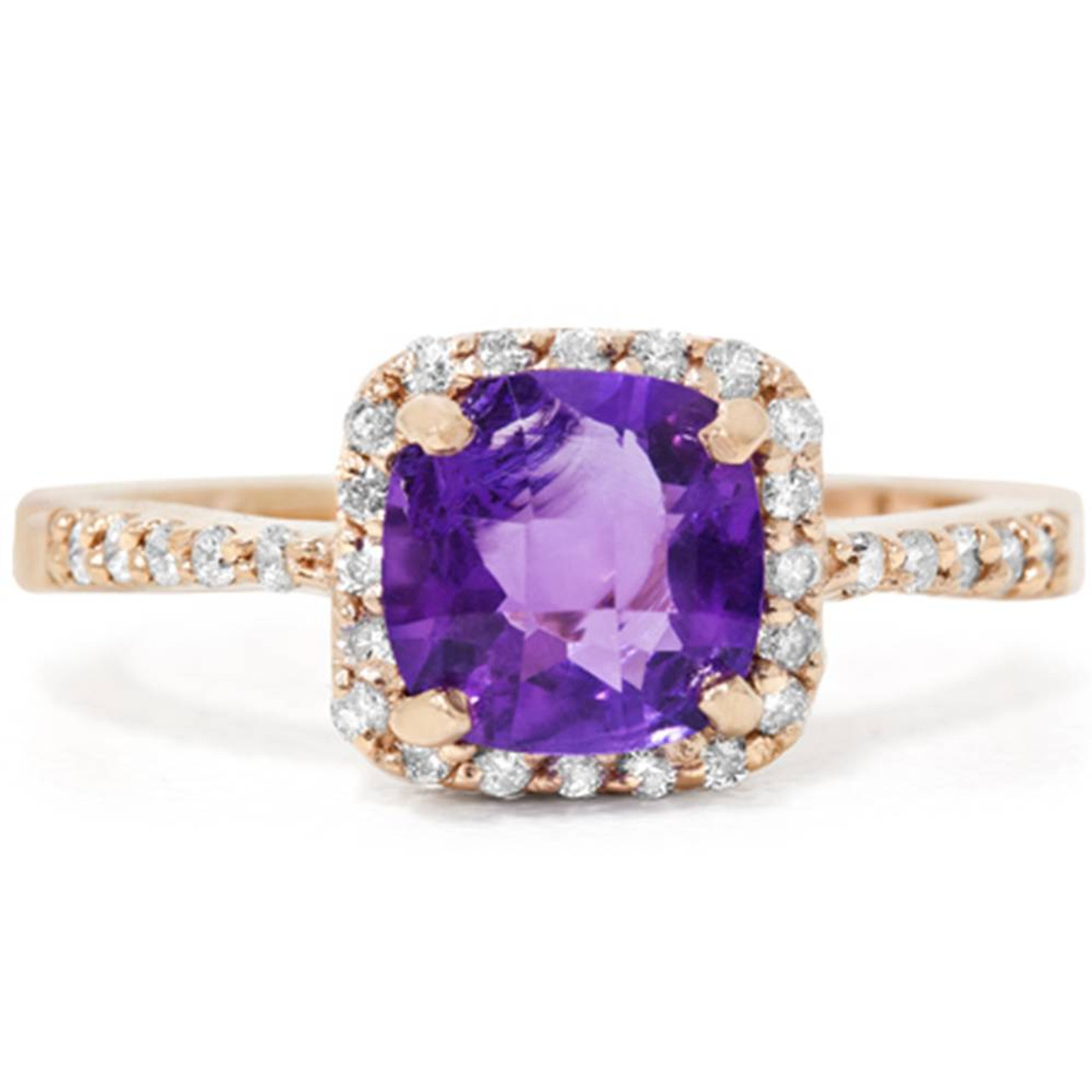 1 1/2ct Cushion Amethyst Diamond Ring 14K Rose Gold (G-H, SI) ($620.07)
We've seen a shift towards striking, colorful gemstones this year, with vibrant hues dominating the jewelry scene. These vibrant stones not only add a pop of color to your ensemble but also make a bold statement about your individual style. From emerald greens to ruby reds, these eye-catching gemstones have become the centerpiece of many of this year's most sought-after jewelry pieces.
Pompeii3 offers a wide selection of gemstone jewelry, from rings and necklaces to earrings and bracelets, showcasing stunning stones like pink sapphire, blue topaz, and amethyst. 2023 is the year to embrace color and let your newest trendy jewelry take center stage!
Vintage Revival & Timeless Style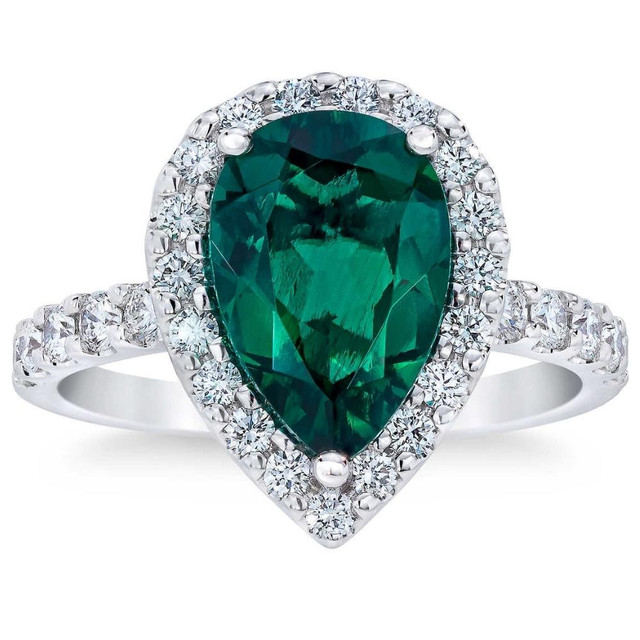 5Ct Pear Shape Emerald & Lab Grown Diamond Halo Ring in 10k White Gold (G-H, VS) ($4,287.00)
The charm of decades past is taking center stage in 2023's vintage revival jewelry trend, capturing the imagination of jewelry enthusiasts everywhere. This year, we're witnessing a celebration of the intricate details, unique designs, and heirloom-quality craftsmanship that define vintage-inspired jewelry. From the opulence of the Victorian era to the geometric sophistication of Art Deco, this trend is all about embracing the timeless appeal of historical styles and incorporating them into modern ensembles.
At Pompeii3, we're committed to bringing you timeless jewelry pieces that are carefully handcrafted and heirloom quality. We've put our more than 100 years of experience to work so that you can enjoy our stunning pieces for decades to come.
Sparkle All Year Round With Pompeii3
So there you have it, our 2023 Jewelry Trend Report! This year's trends are a dazzling display of creativity and self-expression, with trends that allow you to showcase your unique personality and style. Whether you're drawn to the personal touch of customized pieces or the classic elegance of pearls, there's something for everyone in this year's lineup.
At Pompeii3, we're dedicated to providing you with the perfect, high-quality jewelry pieces to keep you on-trend and sparkling in 2023 and beyond. Our extensive collection features jewelry that caters to every unique taste, so everyone can find something that speaks to their style. As always, our commitment to ethically-sourced and affordable lab-grown diamonds means you can feel confident about your purchase. So what are you waiting for? It's time to embrace the newest jewelry trends of 2023 and make a statement that's uniquely you. Explore our collection today and enjoy free shipping on all orders!