Posted by Pompeii3 on Aug 30, 2018
You're looking at the date circled on the calendar, and you're starting to get nervous. Why is that? Because your anniversary is coming up soon, and you don't know what to get your wife. Lots of thoughts start running through your mind, but what can you get her that will really show her how much you love and appreciate her? You've wandered around the mall, seemingly looking at dozens of stores. What are you going to do?
Don't panic! Diamond anniversary gifts are always the right choice, and they're always in good taste. If you're asking, "What should I get my wife for our anniversary?", we've got some pointers to help. Let Pompeii3 suggest two fantastic choices to make this coming anniversary extra special. Trust us, you'll thank us later!
Diamond Stud Earrings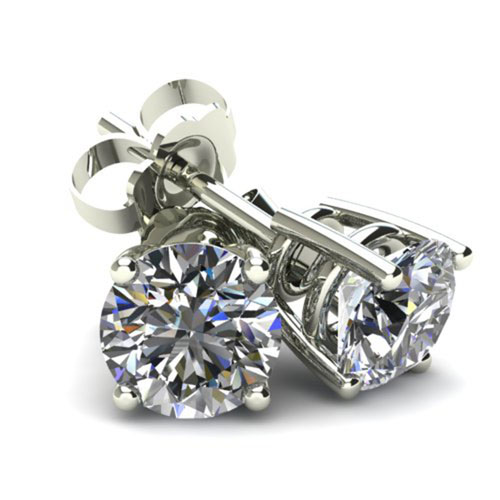 Any list of diamond anniversary gifts has to start with round diamond studs. Why? They're a classic that never goes out of style, and they match with any outfit for any occasion.
However, if your wife already has a pair, think a bit outside the box. Consider a different style of round studs, like a bezel setting or a three-prong martini setting. Also, when you're thinking of diamond anniversary gifts, it doesn't have to mean white diamonds. Consider black diamond earrings or mesmerizing blue diamond earrings for totally different looks. There are more unique options out there, so check it out!
Lab Grown Diamond Rings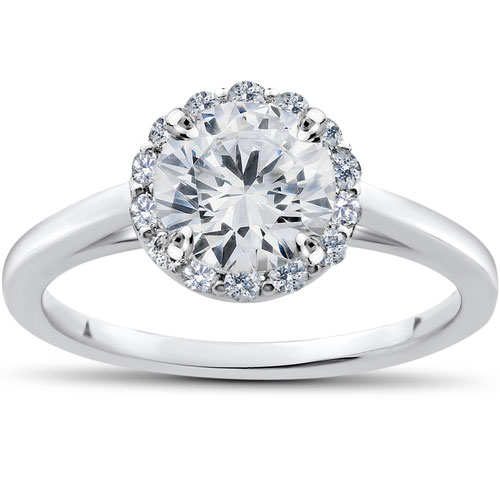 If you're considering diamond anniversary gifts that are truly unique, lab grown diamond jewelry should be on your list. Purchasing pieces with lab created diamonds is an excellent way to obtain amazing stones at an incredible value. This is possible because, instead of finding these diamonds in a mine, they've been grown in our laboratories. They have the exact same physical and chemical properties as a mined diamond just at a fraction of the cost. Also, because these diamonds weren't mined, you can be 100% sure they are conflict free and ethically sourced.
Moreover, Pompeii3 sets our sensational lab grown diamonds into some of our most dazzling rings, bracelets, and pendants. So, not only will you have amazing stones, but you'll also have them set in unique pieces that she'll cherish for years to come. Best of all, you can find these diamond anniversary gifts at an incredible value. With all of that money you've saved, you can turn your anniversary day into an anniversary weekend!
Let Pompeii3 Make Your Anniversary Special
Pompeii3 is the industry leader in fine jewelry design and retail. We've been making engagements, weddings, and anniversaries special with our distinctive designs for nearly a century. We'll help you find the perfect piece for your wife. In fact, we'll even send it to you in a deluxe gift box so that it's ready to give to her as soon as it arrives. So, stop stressing! Let us help you make this coming anniversary one she'll never forget!