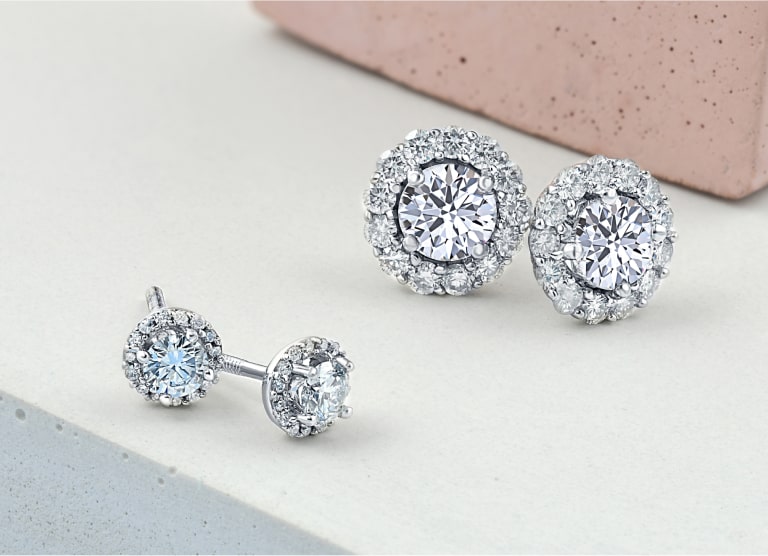 Are you looking to add some extra sparkle to your look? Today, we're going to explore the wonderful world of earring stacking — a trend that's perfect for anyone with multiple piercings. So, grab your favorite Pompeii3 earrings, and let's learn how to stack 'em!
First, let's cover some basics. What is earring stacking? Simply put, it's the art of combining multiple earrings to create a unique and eye-catching look. The best part? There are no rules, only guidelines to help you create a beautifully curated stack. Let's dive into some earring stack ideas that will have your ears styled to perfection.
The Minimalist Stack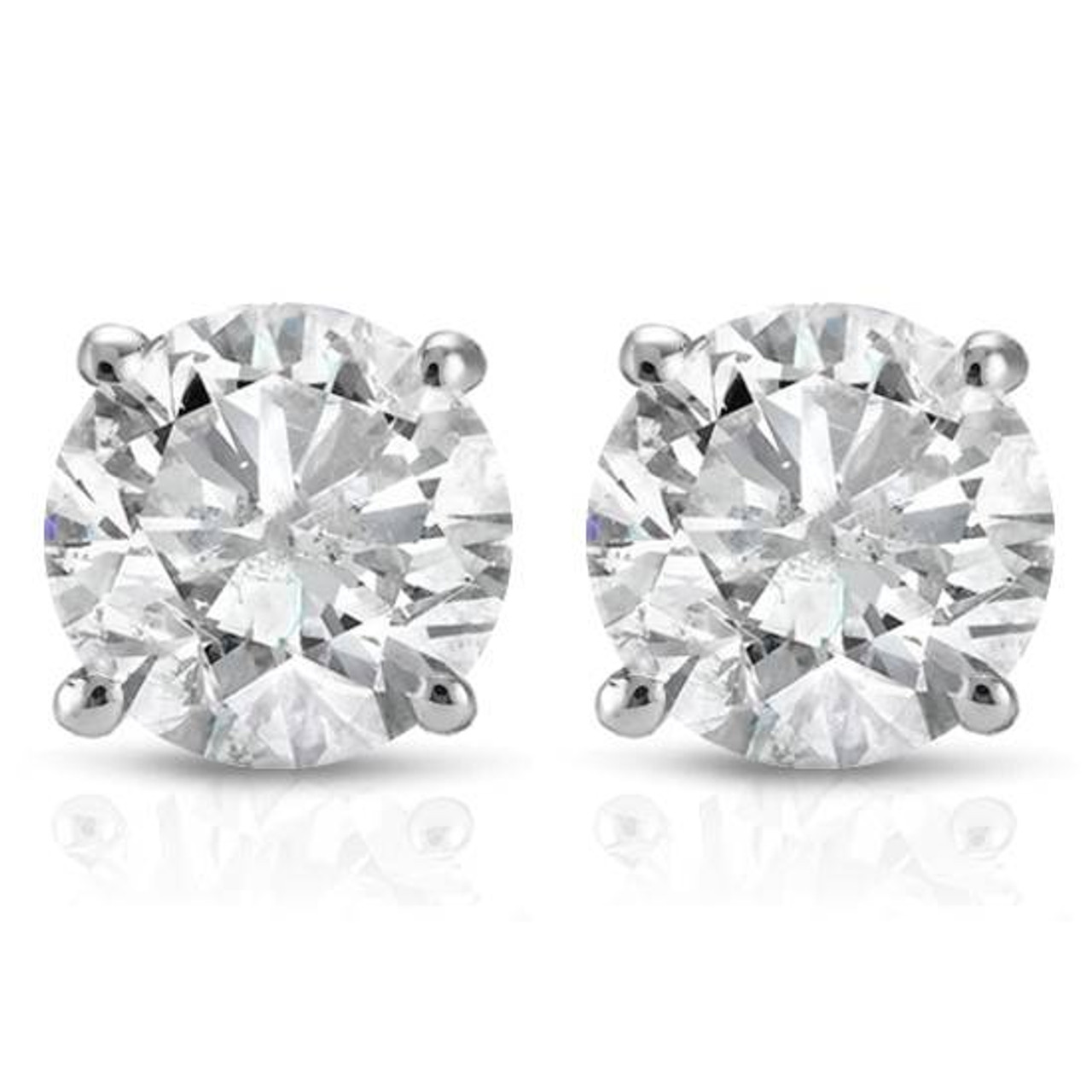 1 cttw Diamond Studs 14K White Gold (I-J, I2-I3) ($2,143.50)
For those who appreciate simplicity or are just beginning to learn how to stack earrings, the minimalist stack idea is your go-to. Start with a dainty pair of diamond studs or tiny hoop earrings in your first piercing. Then, build upon the look by adding equally delicate pieces to your second and third piercings. A small gold or silver hoop, or even a tiny gemstone, is perfect for this elegant yet understated aesthetic. Don't forget to keep the color palette consistent to maintain the chic, minimalist vibe.
The Mix & Match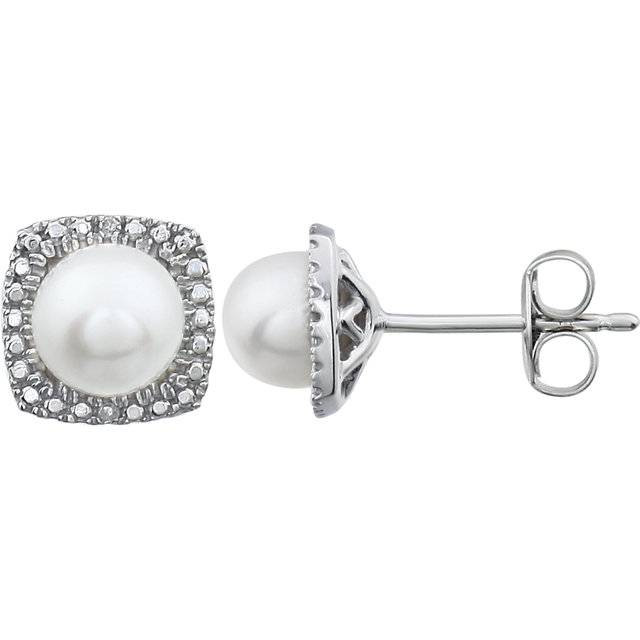 Sterling Silver Freshwater Cultured Pearl & .015 CTW Diamond Earrings (H-I, I2-I3) ($428.70)
Why settle for one style when you can have it all? If you love to express your individuality, then the mix-and-match earring stack idea is perfect for you! The key to this look is creativity, so play with different earring styles, sizes, and materials to create an eclectic masterpiece. For example, you might choose a stunning diamond hoop for your first piercing, a quirky, colorful stud for your second, and a dainty pearl for your third. As long as you love the combination, there are no limits! Consider mixing yellow gold, white gold, and rose gold pieces for a contemporary and eye-catching combo.
The Gradient Stack
For a subtle yet eye-catching look, try the gradient earring stack idea. This style involves placing your largest earrings in your first piercing and gradually decreasing the size as you move up your ear. This creates a visually appealing and simply chic effect that's perfect for any casual or formal occasion. To pull off this look, choose a statement piece (like a diamond or gemstone stud) for your first piercing. Then, opt for ever-smaller hoops or studs in your subsequent piercings, and you've got a stunning gradient stack.
The Hoop Stack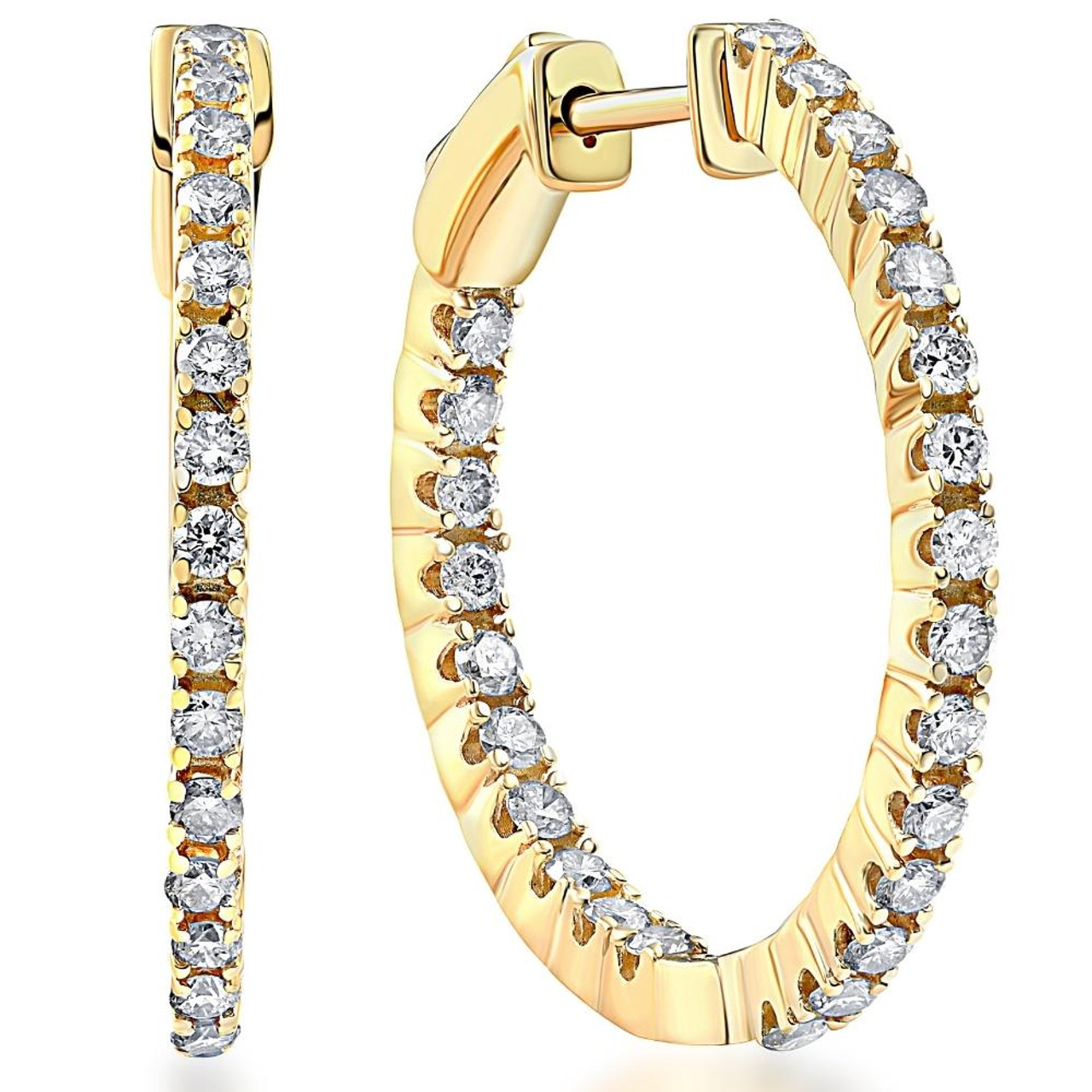 14k White or Yellow Gold 1Ct TW Round Natural Diamond Hoops 1" Tall (I-J, I2-I3) ($3,286.69)
Can't get enough of hoop earrings? Then the hoop stack is perfect for you! To achieve this look, you'll need to know how to stack different hoop earring styles and sizes to create a dynamic and textured appearance. Begin with a larger hoop in your first piercing, and then experiment with medium and small hoops in your other piercings. For an added touch of flair, consider mixing metals or incorporating hoops with gemstone embellishments. The result? A hoop lover's dream come true!
The Pop of Color Stack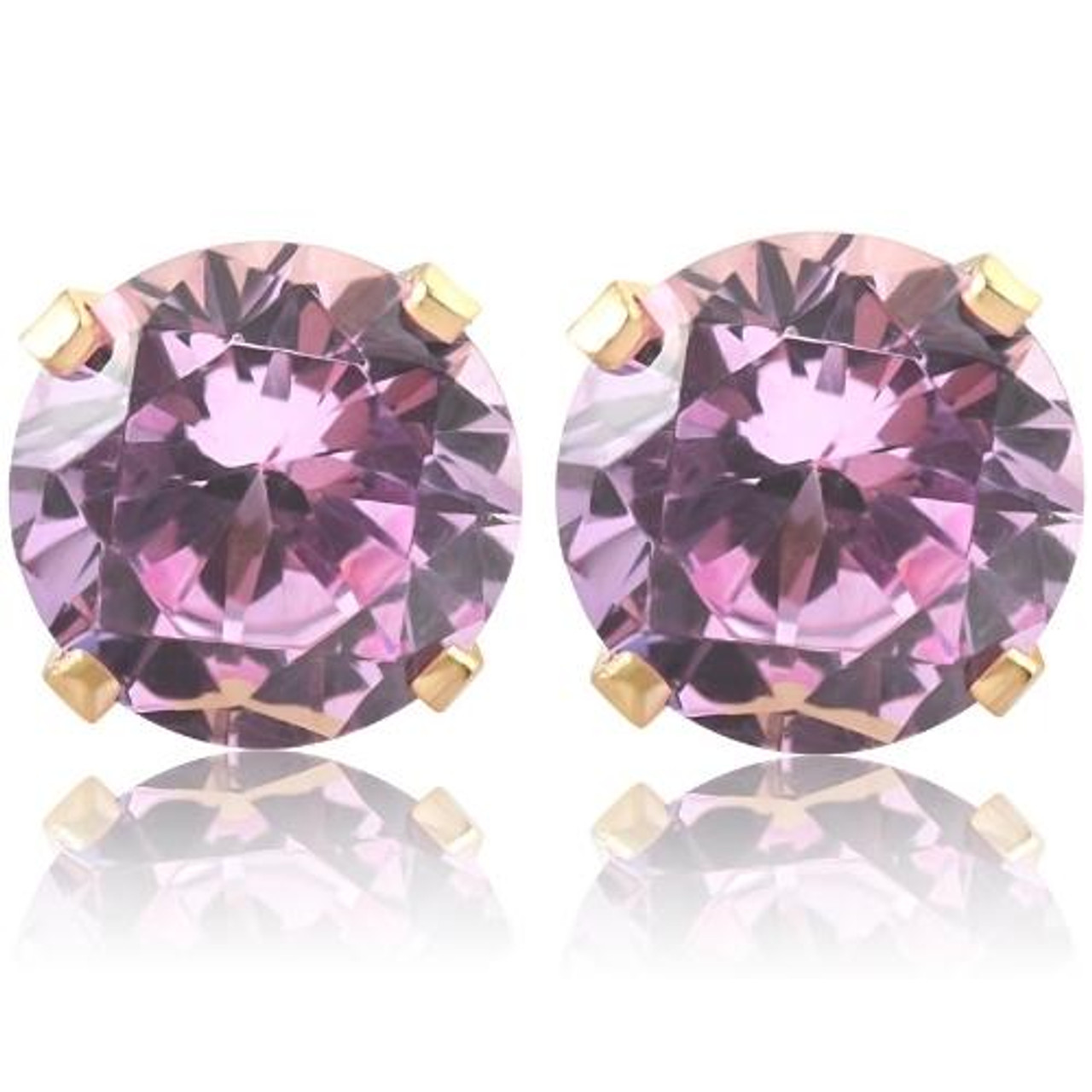 1Ct TW Amethyst Studs in 10k White or Yellow Gold ($1,000.29)
Sometimes, all you need is a pop of color to brighten your day (and your ear)! The pop-of-color earring stack idea involves selecting one or two eye-catching earrings in a vibrant hue, such as our emerald or amethyst studs, and then layering them with complementary, neutral-toned pieces. This approach adds a playful touch to your earring ensemble without overpowering your overall look.
The Ultimate Bling
For those who believe that more is more, the ultimate bling stack takes sparkle to the next level. This look is all about going big and bold with sparkling diamonds, colorful gemstones, and eye-catching designs. Start with a dazzling diamond or gemstone stud in your first piercing. Next, add even more sparkle with a statement hoop, halo, or cluster earring in your second piercing. Finally, complete this earring stack idea with another blinged-out piece in your third piercing. Remember, the sky's the limit when it comes to this glittering stack!
The Single Statement
25CT 14K Yellow Gold Diamond Hoops Criss Cross Earrings 3/4" Tall (H-I, I1) ($885.98)
Sometimes, less is more — especially when it comes to a single statement earring. This earring stack idea is perfect for those who want to showcase one show-stopping piece without overwhelming their ears. To achieve this style, choose a standout earring you love (like a large hoop, ear cuff, or drop earring) for your first piercing. Then, keep things simple by adding small, minimalistic pieces to your second and third piercings. This allows your statement earring to shine while still maintaining a balanced look.
Master the Art of Earring Stacking
Now that you're armed with these fabulous earring stack ideas and know how to achieve them, it's time to unleash your creativity and start building your ultimate ear party! And remember, the most important rule when it comes to earring stacking is to have fun and embrace your personal sense of style.
From gemstone earrings and hoops to studs, earring jackets, and beyond, Pompeii3's collection is designed to help you create the ultimate jewelry look. To sweeten the deal, we offer free shipping on all orders, free returns, and a free gift box with every purchase. So, go ahead and mix, match, and stack your favorite Pompeii3 earrings to your heart's content!