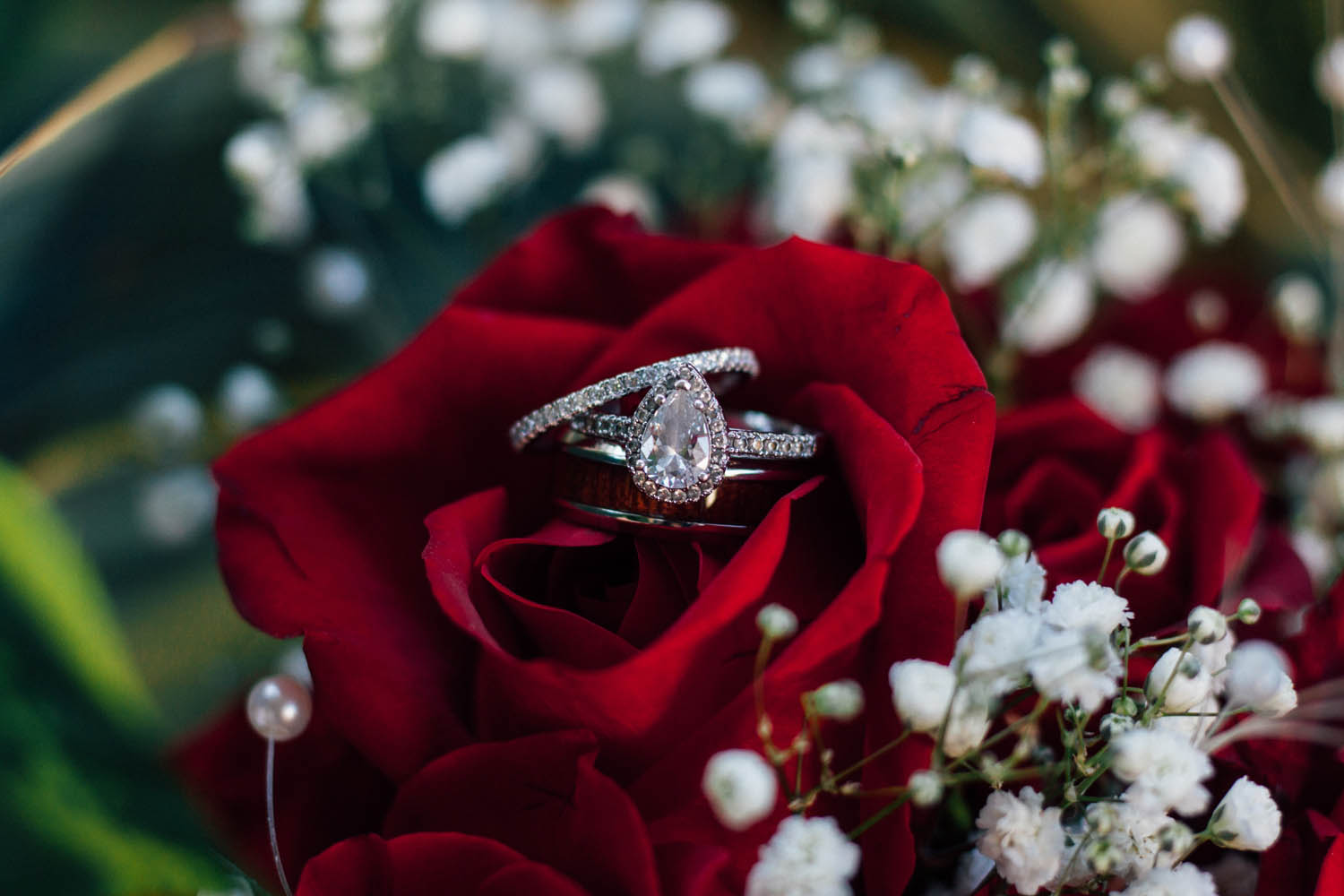 Choosing a wedding band to complement your engagement ring is a new, exciting adventure that's weaved into the wedding planning process, and we know it can be quite daunting. You want to find a band that fits perfectly with your engagement ring, but there are so many options. After a certain point, bands begin to blend together, and it's hard to know the difference between them all, which is why we've compiled these tips and suggestions for how to choose a wedding band that perfectly coordinates with your engagement ring!
Set Your Budget
When figuring out how to match a wedding band to an engagement ring, set a budget and stick to it. Not only is this important for financial planning, but it's a great way to reduce the number of options you're physically seeing in front of you. With financing and the right amount of searching, you are very likely to be able to find something perfect within your allotted budget.
Typically, wedding bands are significantly less expensive than engagement rings due to their lack of a center stone, but different styles do vary in price. Your best bet to establish a budget is to first decide which style of wedding band you're looking for. Do a bit of research to find the average prices of the bands you like to establish a reasonable budget that works for you and your partner. For example, diamond-encrusted eternity bands are naturally going to be at a higher price point than a plaid band, so it's important to think of the styles that you like and plan your budget accordingly.
Ultimately, how to choose a wedding band is up to the owner's personal preference. In an attempt to lessen the overwhelming options and not break the bank, determine your budget and try to only explore the options that fit within that.
Consider His & Her Sets
His and her ring sets typically include two wedding bands, one for him and one for her, while some sets include three rings – one for him, her, and the engagement ring! These bundle sets are a great way to narrow down the options you have to sift through, and you can even save a little money in the process of how to choose a wedding band due to set designs typically running on the simpler side, putting them at a lower price point. If you're really struggling with how to match a wedding band to an engagement ring, buying a set of rings literally crafted to match one another is definitely an option you should consider!
Check Out Bridal Ring Sets
In a similar fashion to his and her ring sets, you can make the process of how to choose a wedding band that compliments your engagement ring an easier process by purchasing a bridal set that includes both the engagement ring and the wedding ring. Planning engagement parties, weddings, bachelor and bachelorette parties, and countless other wedding events is enough to fill your plate for months. The process can be exhausting, and if convenience is what you're looking for, then a bridal set may be the perfect option for you!
Bridal sets are crafted and designed to be a perfect fit, so you don't have to worry about how to match your wedding band to the engagement ring, whereas when you mix and match engagement rings and wedding bands, the fit and aesthetic may be off since they weren't made to be worn together. Bridal sets are also a great option for individuals that appreciate a cohesive look, as these sets often have matching bands, widths, or other design features that perfectly tie the two rings into one seamless style.
Match Your Engagement Ring Style or Metal Color
If you're overwhelmed with how to choose a wedding band, a great place to start is to look for wedding band options that share the same style or metal color as your engagement ring. Every style, whether it's vintage, classic, or modern, has complimentary wedding bands to match! Or, some individuals may want to mix and match styles but match the metal color. This is also a great option to finding the perfect wedding band!
Vintage Rings
What makes a ring vintage style? While finding 20-year-old rings is certainly something people do, when we refer to the vintage style, we're referring to the design of the ring. Vintage rings are designed with originality and beauty and take inspiration from Victorian, Art Deco, and many other time periods! Vintage rings have unique qualities and put interesting spins on typical shapes and cuts used in ring designs.
Here we've provided some examples of unique wedding rings to match vintage engagement rings.
Curved Wedding Bands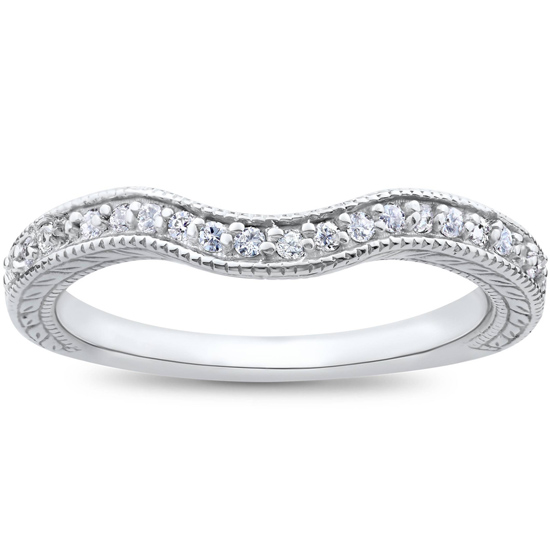 Curved wedding bands are perfectly fit for a vintage engagement ring! The curved nature is designed to put the beauty and uniqueness of your engagement ring on display and enhance it to create a duo of dazzling beauty!
Five-Stone Wedding Bands
Another stunning option to pair with your vintage engagement ring is a five-stone wedding band! We love designs that feature marquise cut diamonds as they are a beautiful ode to the vintage style.
Eternity Wedding Bands
Although eternity wedding bands are offered in a number of styles, we do carry options that have a vintage flair! To perfectly match your vintage engagement ring, we suggest looking at eternity wedding band styles that feature milgrain accents.
Classic Rings
When it comes to classic rings, there are a plethora of options to explore! Classic rings are defined by their timelessness and traditionality. We've provided here some examples of classic rings to consider if you're wondering how to choose a classic wedding band to match your ring.
Plain Wedding Bands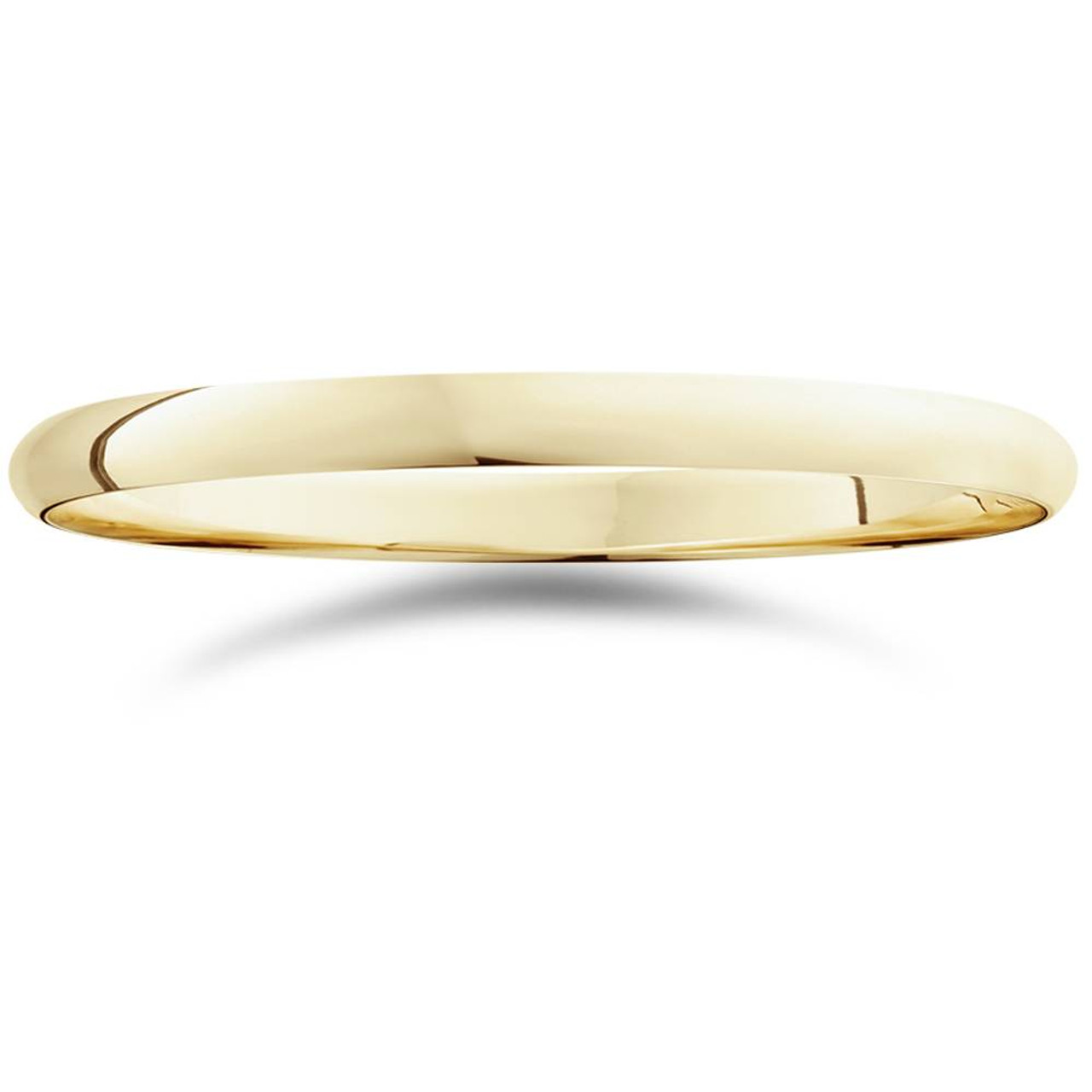 The most classic of all wedding bands would be plain bands. With a plain wedding band, there's no need to worry about how to match a wedding band to the engagement ring because as long as you match your metals, this style goes with anything. Matching plain bands are eternally romantic and the perfect way to share your love with your partner.
Pave Wedding Bands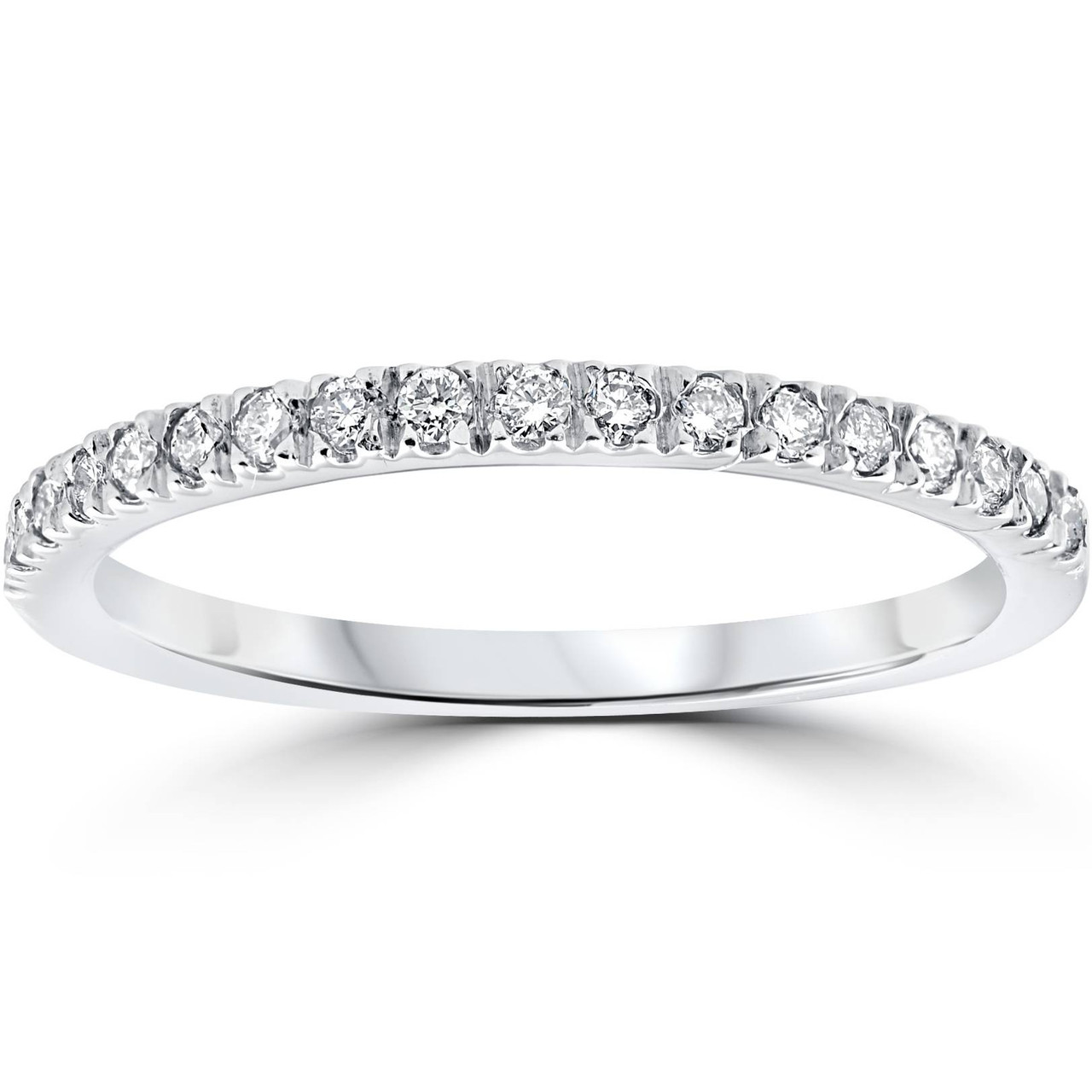 Another classic wedding band is the pave style! Offering a simple yet elegant strand of small diamonds around the front or surrounding the entirety of the ring, this wedding band design will perfectly complement your classic engagement ring. This style is also perfect for adding additional complementary rings in the future for wedding anniversaries.
Say "I do" to the Perfect Wedding Band
Overall, how to choose a wedding band that you'll love to wear is completely subjective; we can only give you pointers to help you along the way. Here are a few key takeaways!
Stick to your budget
Know that there are affordable options available
Identify your engagement ring style to match your wedding band to
Match your metals
If you keep these suggestions in mind and take into consideration some options we've provided for you here, you'll see how easy it is to match your wedding band to your engagement ring.
Shop Pompeii3 to find the perfect wedding bands for you and your partner.