Posted by Pompeii3 on Dec 4, 2018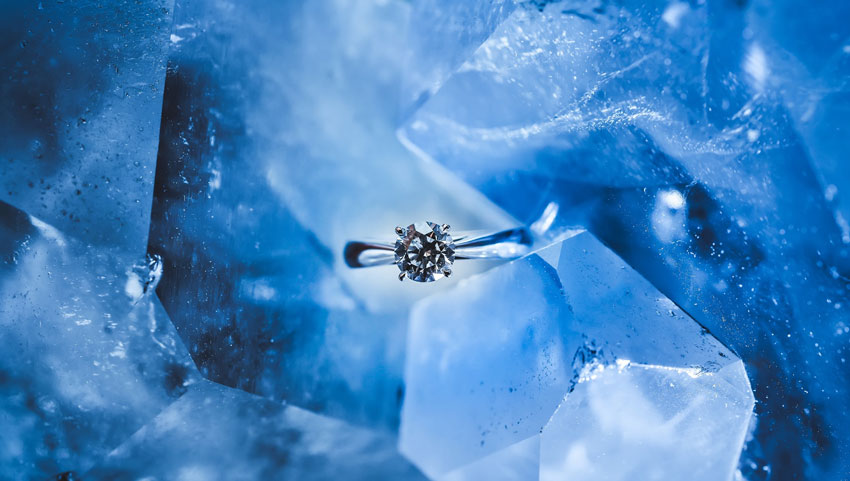 Each new year represents a time for new beginnings — an optimistic and fresh look at life. Why not take advantage of the love and joy of this special time of year and top off that midnight kiss with a proposal she will never forget?
Choosing a festive occasion, like New Year's Eve, as the backdrop to your proposal will keep it extra special and allow you to take advantage of the energy-charged atmosphere and excitement. Plus, your sweetheart will likely already be dressed beautifully and be all dolled up for your amazing post-proposal photos she'll want to post all over social media!
Keep reading to uncover some of our best tips for planning the perfect New Year's Eve proposal, as well as some of the most exciting and stunning diamond engagement rings for women that are sure to dazzle her and shine brighter than those midnight fireworks!
Scope Out a Meaningful Location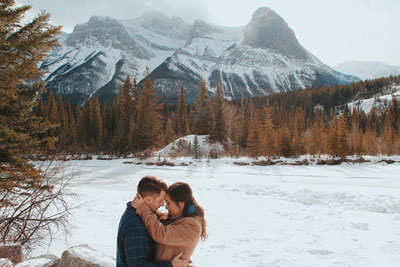 Finding somewhere special to pop the big question is a wonderful start to planning your proposal. Is there a restaurant where you had your first date or a scenic spot where you shared your first kiss that you can get to on Dec. 31? If so, consider taking her there for a romantic stroll down memory lane before you propose.

If you're wondering how to propose on New Year's Eve in a busier setting, be sure to find a few minutes alone to make your sweetheart feel special and appreciated. Head out on the balcony if you're at a house party or sneak outside for a quick walk if you're at a busy bar.
Even if you choose to present one of our stunning diamond engagement rings for women in a more public setting, a few minutes alone can help calm your nerves and allow you to share some intimacy before celebrating with loved ones.
Find Her Perfect Ring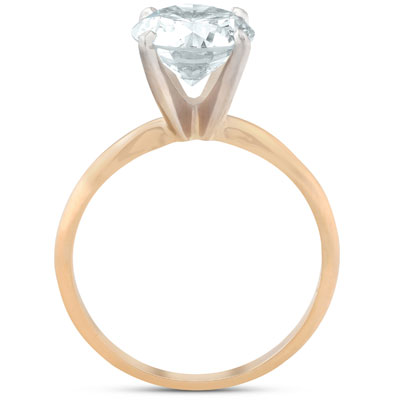 Finding your soulmate is a wonderful feeling and making the decision to propose is equally thrilling. Next up, finding a ring that will wow her as much as she wows you. Thankfully, shopping for a ring online that fits not only her aesthetic but your budget is made simple with exciting collections of engagement and wedding rings online.
Competing with the glitz of a celebration means your checklist for how to propose on New Year's Eve deserves an impressive sparkler. Find stunning diamond engagement rings for women that range from antique vintage designs to contemporary halo styles at Pompeii3.
Consider Multi-Stone Stunners
A surefire way to catch her attention is by presenting one of our three-stone engagement rings settings while you're down on one knee! Choose from handcrafted designs by skilled jewelers that feature the most beautiful diamonds in multi-stone designs like blue diamond, black diamond, and classic white.
If your lady appreciates a non-traditional touch, a pop of color with brilliant gemstones to accent her diamond ring can rival the NYE fireworks. From beautiful morganite-set jewels with a modern rose gold band to glistening sapphires that make a statement, these multi-stone options are a fabulous alternative to conventional diamond engagement rings for women.
Stop Time with a Vintage Engagement Ring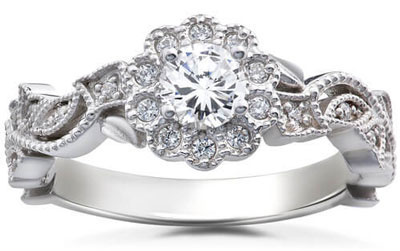 This special time allows you the opportunity to live in the present and offer promises for the future, all while paying homage to days past. That's why a vintage engagement ring is a wonderful way to make a lasting impression this New Year's Eve.
Nothing quite beats the elegance and captivating beauty of these designs. The timeless appeal of these rings makes them the perfect choice for your future fiancée if she appreciates classic style and unique jewelry that will stand out wherever she goes.
For the perfect mix of modern and vintage, opt for a lovely halo setting that allows her diamonds to really sparkle. Settings paired with white gold are beautiful and universally-adored, and you can choose from a wide variety of diamond shapes that represent your everlasting love.
The Perfect Match for Your Perfect Match
Expressing your love and starting a new year off hand-in-hand is a beautiful sentiment that is sure to make her swoon. Your perfect match deserves a ring that she loves (almost) as much as you. We know she will adore a bridal ring set that can be worn separately before your wedding and even soldered together after you tie the knot! Our sets of diamond wedding and diamond engagement rings for women also offer a tremendous value and make things simple as you plan for the big day.
Whether you opt for a pair of gorgeous rings set in shiny rose gold or a vintage-inspired style in high polish yellow gold, she will appreciate your thoughtfulness and commitment in selecting a ring set in her personal style.
A Moment to Remember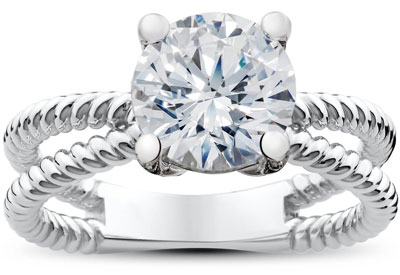 If you're unsure or nervous, just remember that what she will remember most is the moment you drop to bended knee. Even if all the details of the evening don't go exactly according to plan, sharing that moment of surprise and delight is one neither of you will ever forget!
Pompeii3 is here to ensure the tangible symbol of your proposal is absolutely perfect. Our collection of diamond engagement rings for women is handcrafted and designed to our high standards to ensure quality that will stay with her for a lifetime.
We are proud to offer the ultimate pairing of quality craftsmanship and exceptional pricing in each of our rings and know the sentimental value they will carry forever. Plus, by always offering free shipping, a free gift box, and free returns, you won't have to sweat guessing her ring size or presenting the ring impeccably.
Head into the new year with a moment to cherish when you open the box to her perfect engagement ring from Pompeii3!!