Posted by Pompeii3 on Sep 21, 2018
This Christmas, Give Diamond Rings and More
If you're thinking about what to get your loved one for Christmas, you can't do any better than the gift of jewelry. Pompeii3 understands the struggle of finding just the right item, which is why we've taken the hassle and stress out of the Christmas gift giving process. We've put together a few ideas of diamond gifts for every budget that are guaranteed to be absolutely perfect.
Diamond rings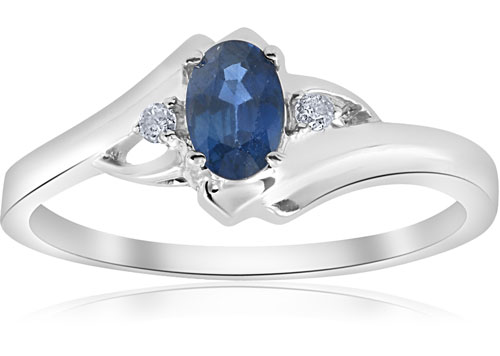 At Christmas, diamond rings are one of the ultimate gifts. There's a seemingly infinite amount of options, so there's sure to be something to match her taste. If she loves gemstones, she'll adore an oval blue sapphire diamond ring or an vintage oval ruby and diamond ring. Both use diamonds as accents to the stunning gemstones.
Maybe what she's really looking for is entirely diamonds. We can help! This unique 1 carat diamond journey ring will take her breath away with it's stunning setting. We have several other options available for gift giving when only diamonds will do.
Believe it or not, Christmas is also a perfect time to surprise your wife with a larger engagement or wedding ring. With Pompeii3's prices, upgrading will be easy. Consider one of the popular "past, present, and future" rings, which we offer in white, yellow, or rose gold. No matter what you choose, she'll be in love the minute she opens the box.
Diamond pendants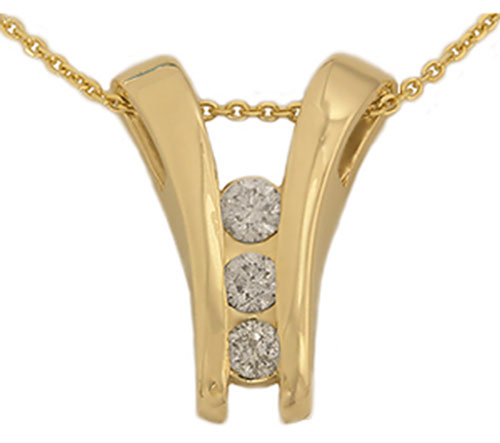 Although a diamond ring for Christmas can be a popular choice, a diamond pendant is also a strong selection for the holiday season. Diamond pendant styles can vary widely, from conservative to more ostentatious. This means that the only limit to your options will be your imagination.
If you love the symbolism of the past, present, and future rings, but you're not ready to make the commitment that comes along with an engagement ring, think about this three stone diamond necklace. Diamond pendants in the shapes of hearts and crosses like these are also popular for Christmas due to their symbolic meanings.
If you're looking for the woman with more whimsical tastes, we suggest something like this angel wing diamond pendant (with breathtaking VS clarity rated diamonds). You can even find amazing pieces like this black gold diamond halo pendant. Trust us when we tell you we've created a necklace that she'll love forever. Let us help you find it!
This holiday season, we'll help you get your Christmas diamond rings off your list. Pompeii3 has incredible pieces available at affordable prices, all without having to ever step foot in a crowded mall. If you need help or advice, just give us a call at 1 (847) 367-7022 or send us an email at [email protected]. We'll help make this your best Christmas ever.