Posted by Kat on Nov 22, 2017
The Blushing Bride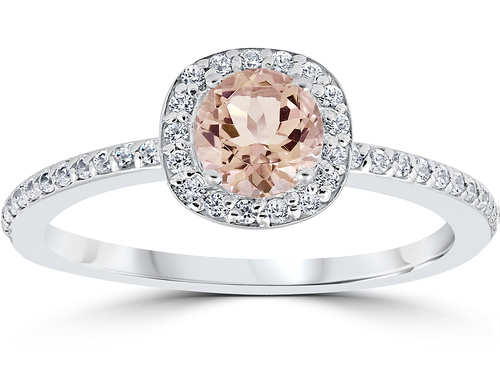 When it comes to rings, there's always going to be two vastly different groups. There's the type of women that insist her wedding colors be "blush and bashful" a la Steel Magnolias. Then there are those that this post is dedicated to – the low key bride and her new favorite stone, the morganite.
As I've previously mentioned, the jewelry industry is never stagnant, and we love to see the trends that come and go – and we LOVE to see morganite come. Standing out amongst the usual array of diamonds, this beautiful stone's color invokes adventure and romance, and inspires love in the minds of most shoppers.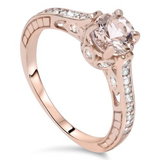 In fact, morganite and rose gold rings are becoming increasingly popular among brides who want something more than just the traditional diamond. The vintage feel of these pieces manages to still be bold and timeless, which is perfect for the woman who is all of those things. Of course, if she's not partial to rose gold, styles in white gold are also gaining a following as a substitute to up the sass and femininity.
Strength and Beauty
If the aesthetic allure of the gemstone is not enough to sell you, morganite is also incredibly durable. Being a type of beryl, sharing a family with emeralds and aquamarines, morganite engagement rings stand up to the tasks of daily life with vigor. It falls on the MOHS scale (a scale of hardness of gemstones) at a solid 7.5-8, making it extremely resistant to scratches and chips.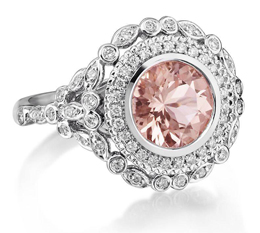 If you're looking for an engagement ring, wedding band, or anniversary gift, you can't go wrong with this stunning stone. Get your beloved morganite with or without accent diamonds, set in rose gold or white gold, and cut in princess, round, or some other unique shape.