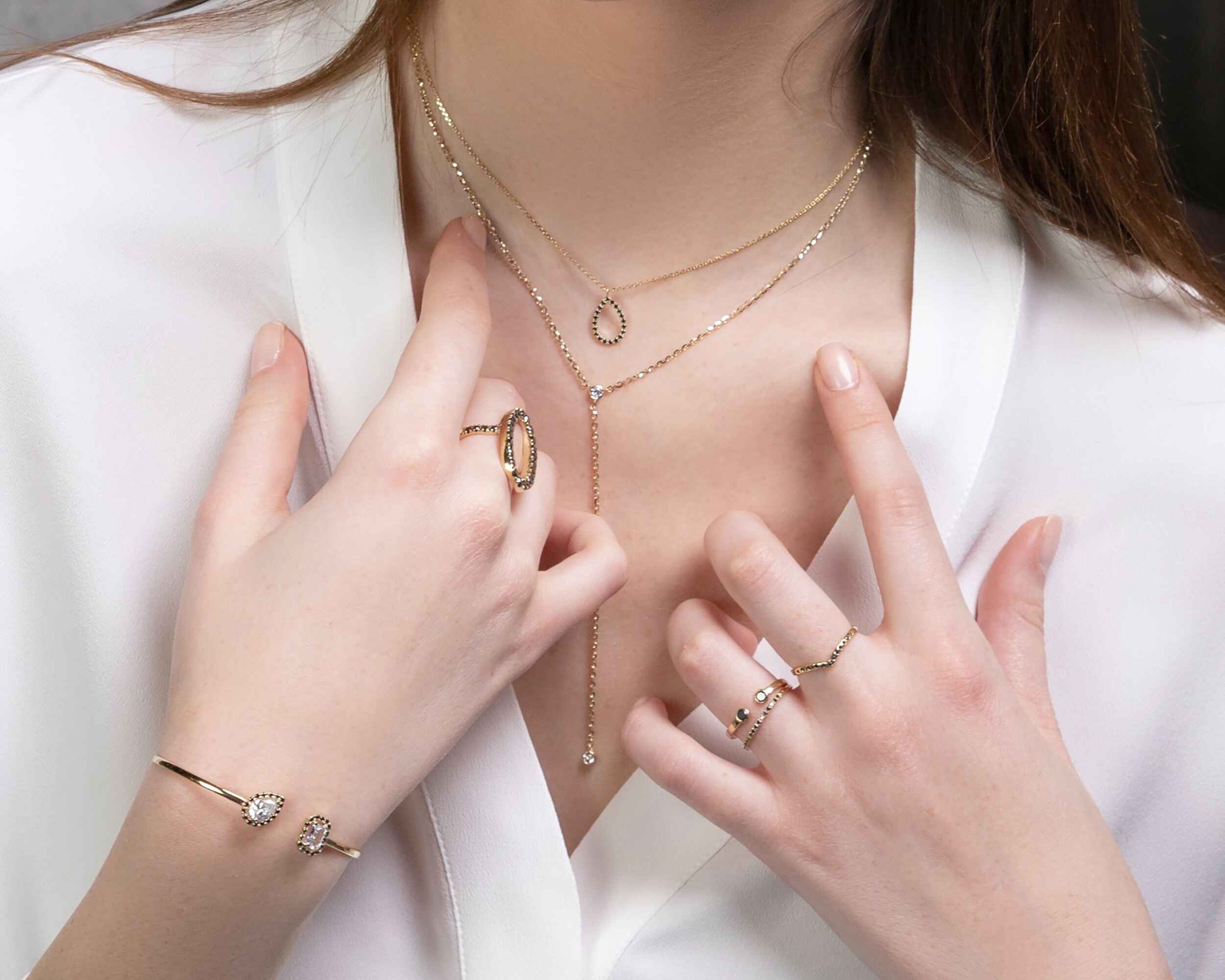 While each new year brings new beginnings, opportunities, and styles, perhaps the most exciting are the latest jewelry trends the year brings. Like fashion, colors and designs make a splash, offering the opportunity to enhance and express your personal style. If you're looking to infuse your jewelry collection with fresh pieces that are in season, keep reading to discover 2024 jewelry trends you need to try.
Statement Earrings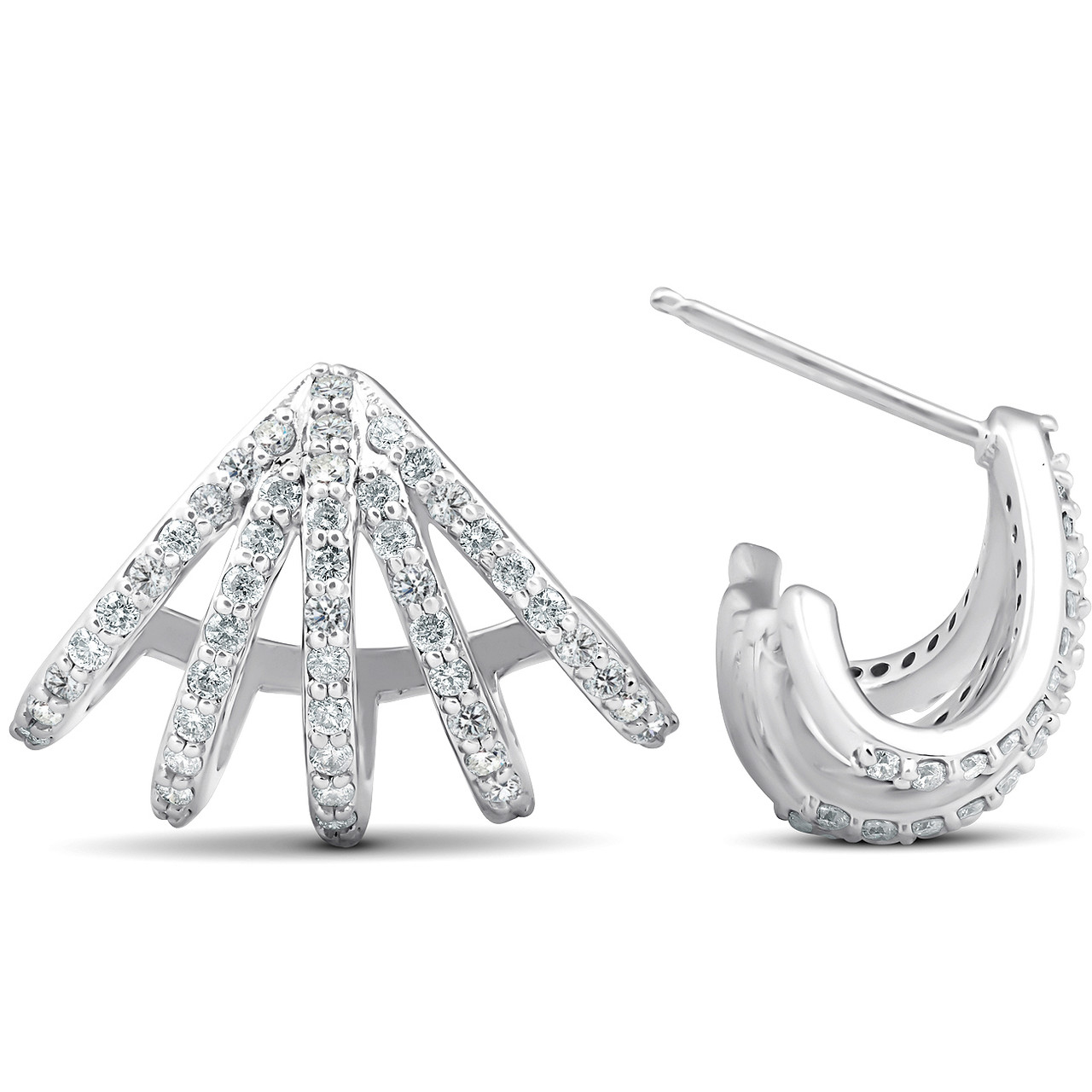 1 Ct Diamond Burst Studs Womens Huggie Earrings 14k White Gold (G-H, I1) - $1,007.99
Get ready to make a wearable statement with the first new jewelry trend up for 2024: statement earrings! Unique, eye-catching pieces are the new norm for the year, allowing for exciting experimentation with personal style and self-expression. Beautiful mixtures of diamonds and their colorful gemstone counterparts, intricate designs, and mixed metals create a stylish statement, especially with studs and earring jackets.
Have a second lobe piercing? Double up on statement earrings for a bold look that's sure to bring on the compliments!
Stackable Jewelry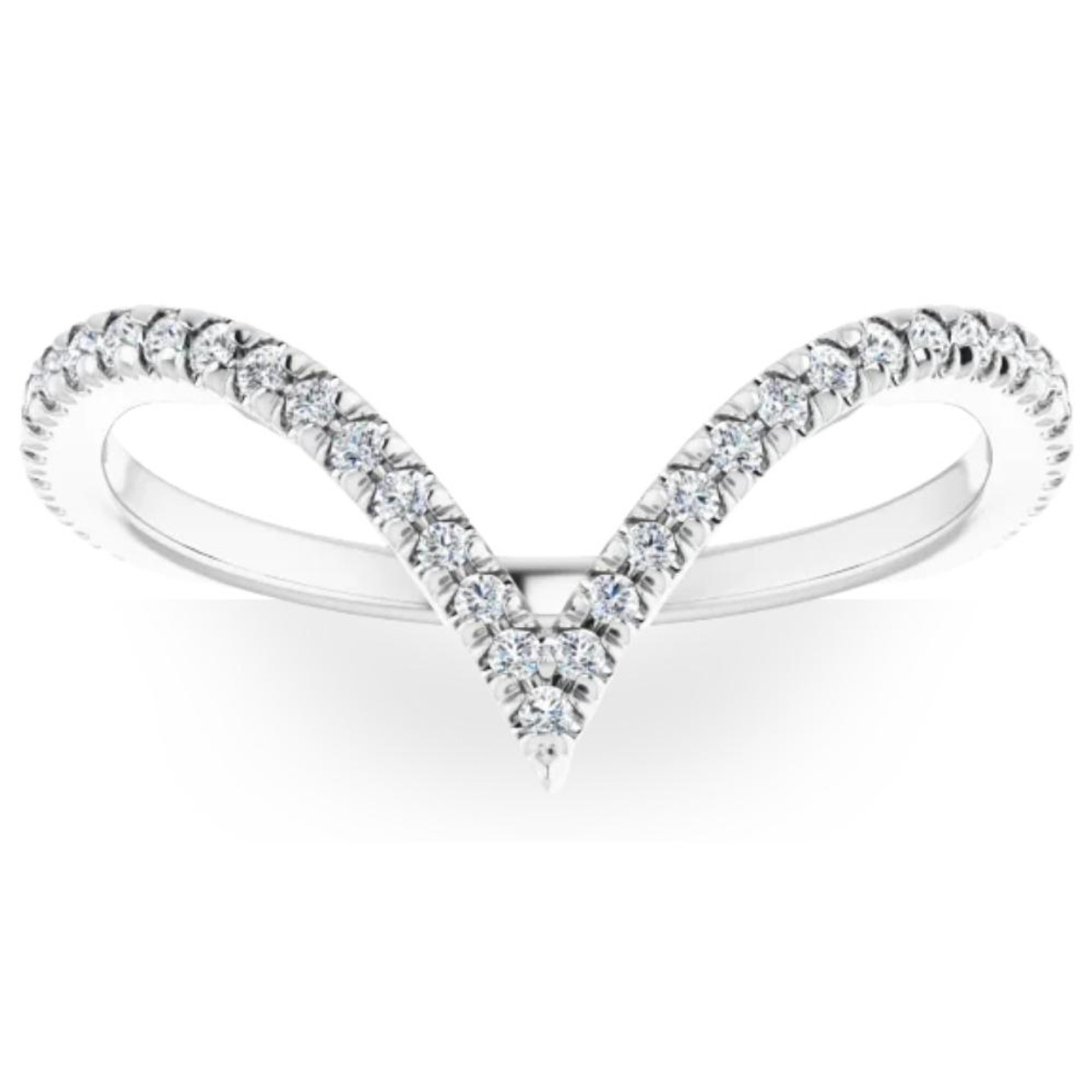 1/4Ct Diamond V Shape Ring Contour Stackable Band in White, Yellow, or Rose Gold (G-H, I1) - $269.99)
One piece of jewelry is a gorgeous addition to your look. Even better in 2024? Stacking two or more rings or bracelets together! One of the latest jewelry trends, stackable jewelry offers the fun opportunity to mix and match different pieces to create a personalized style. Stack tennis bracelets and fashion rings with different gemstones and metals for an elegantly chic take on this new jewelry trend.
Vibrant Gemstones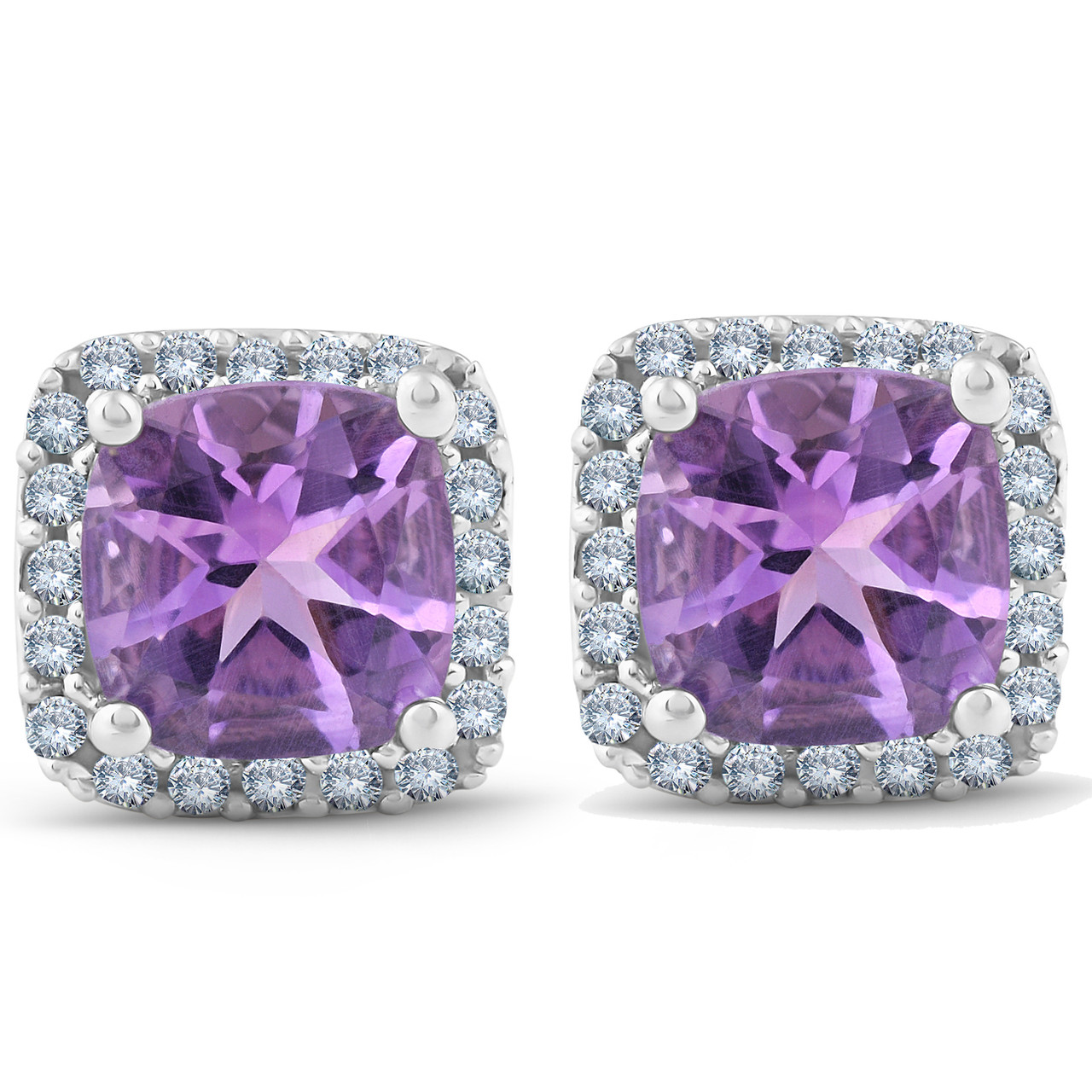 3ct Pave Halo Amethyst Studs 14K White Gold (G-H, I2-I3) - $318.72
From gemstone engagement rings to gemstone earrings, gemstones have been having a serious moment in the past few years in jewelry. 2024 is no different! Vibrant stones add just the right amount of color, style, and personality to any look. Look out for classic and contemporary jewelry pieces featuring gemstones in bright colors and unique designs like clusters or different arrangements.
You want to explore gemstone jewelry to find the color and design that creates the perfect personification of your style. Rich emerald, magical blue topaz, and striking ruby are popular choices sure to turn heads, but you have plenty of stunning color options with this new jewelry trend, from amethyst to citrine.
Timeless Diamonds
3.09Ct Certified Princess Cut Solitaire Diamond Pendant Yellow Gold Lab Grown (H-I, VS) - $3,749.94
If you prefer to keep it simple with your jewelry, this latest jewelry trend will become your new go-to in 2024. That's right – diamonds are in season. While they've long been loved by many, these stones are making a comeback in everything from earrings and engagement rings to necklaces and bracelets for a dazzling, modern look. For an affordable alternative to this jewelry trend, lab-grown diamonds are the perfect option!
Hoops
1/2ct Black Diamond Hoops 10K Black Gold - $349.99
Though hoop earrings are not new to the jewelry world, they are one of the latest jewelry trends. 2024's jewelry trends are focused on modern takes on the classics and a desire for individualism and self-expression, which is why vibrant hues and experimentation with metals are growing more and more popular.
The new hoop jewelry trend is one of the best representations of the year's trends. While plain hoops are a classic, 2024 is seeing these earrings in a variety of contemporary designs, materials, and colors. Think criss-cross hoop earrings, unique designs, and one of the year's biggest trends – colorful gemstones. They're versatile enough to wear for any occasion and with any outfit.
Layered Necklaces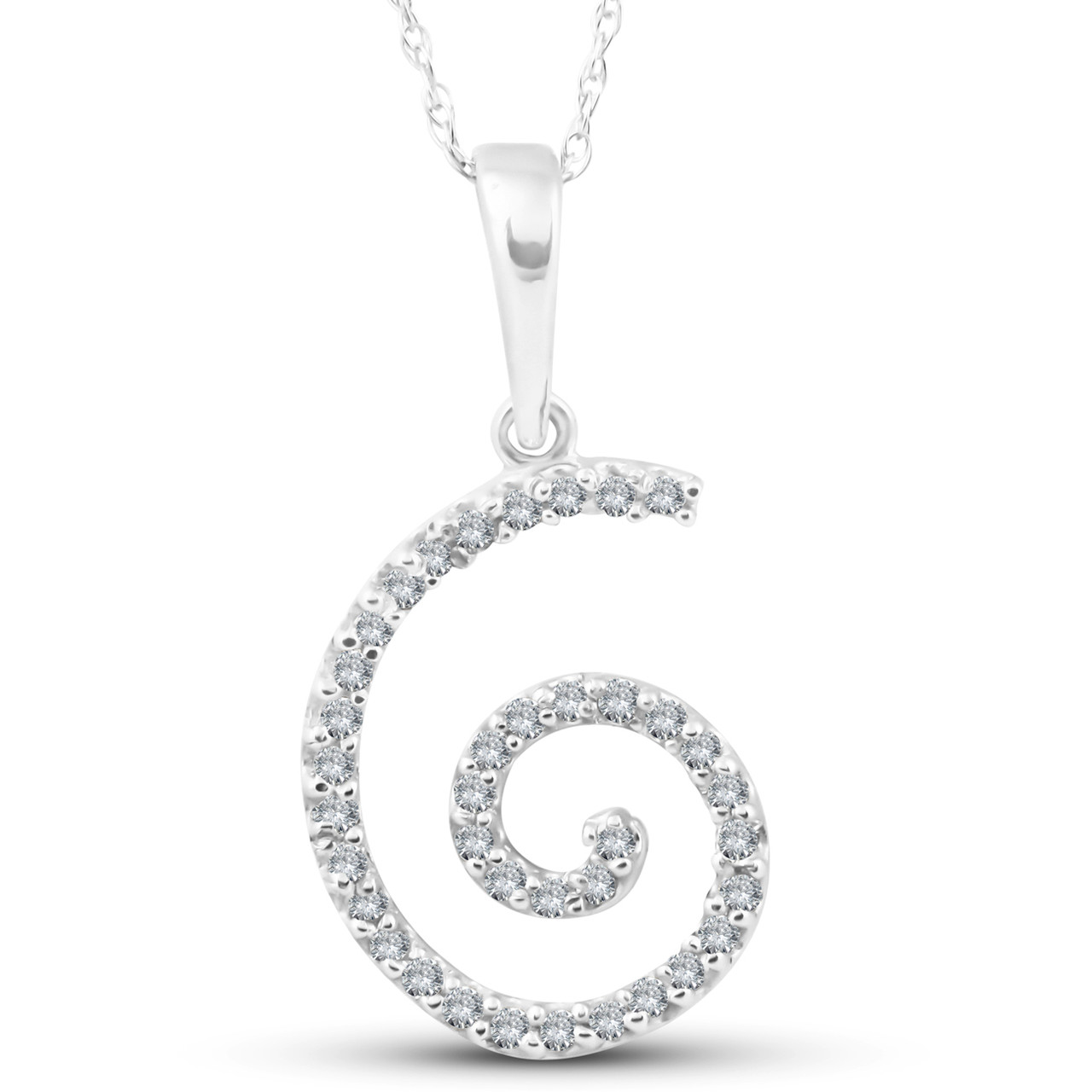 1/10ct Diamond Spiral Pendant 14K White Gold (G-H, I2-I3)
Taking a cue from stackable jewelry, layering necklaces is another new jewelry trend to look out for in 2024. Pair necklaces with different lengths and pieces that have unique gemstones, pendants, and mismatched metals to create your ideal look.
Don't know where to begin with layering necklaces? A few layering tips: less is more with this 2024 jewelry trend – stick to no more than 3 necklaces, keep the middle necklace simple if you're layering 3 necklaces, and wear necklaces around 2" apart to avoid tangling.
Mixed Metals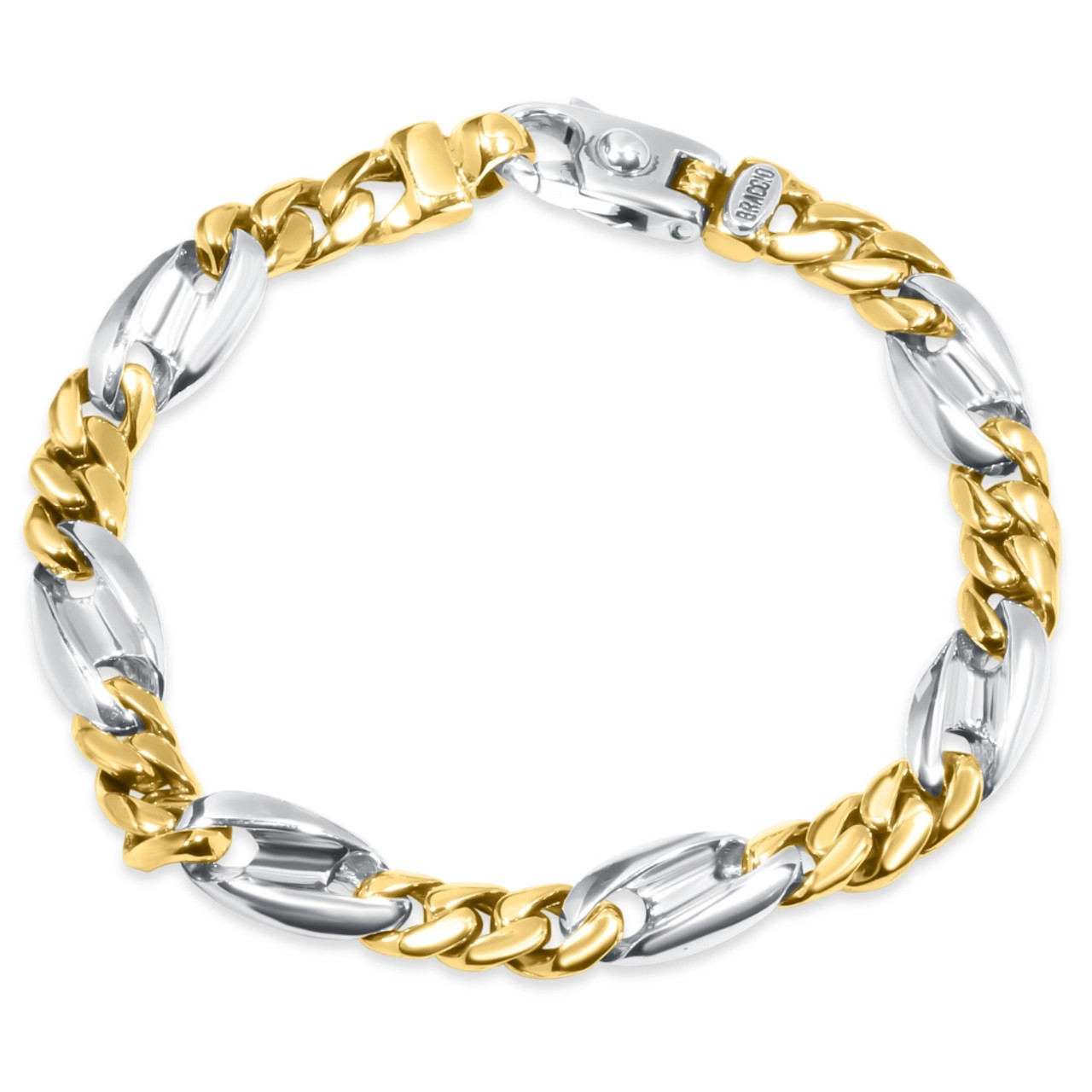 Solid 44gram 9mm Heavy Figaro Link 14k Two Tone Gold Lobster Clasp Bracelet 9" - $2,728.00
Pairing two different metals together used to be considered somewhat of a faux pas in both interior design finishes and jewelry alike. Not anymore! A new jewelry trend you'll definitely want to try, mixing metals enhances your style with some much-needed shine.
It's all about thoughtful layering and styling to create a cohesive look. We recommend that you choose one area to focus on with this 2024 jewelry trend, whether that's your fingers, ears, neck, or wrists. Limit your heavy layering to one section, then keep it simple elsewhere with jewelry that accents one of the metals. It's also a great idea to invest in complementary pieces like tennis bracelets or solitaire pendants where the metals are blended with gemstones. Experiment with stackable rings and more favorites to find your mixed-metal look, or go for a piece that mixes metals for you!
Keeping Up with New Jewelry Trends
Jewelry is a fun and chic way to express yourself – and add a little sparkle to your look. From contemporary classics to bold statement pieces, there's something for everyone in the new year. Shop jewelry at Pompeii3 to find a gift for someone special or for yourself! We offer free shipping on all orders.