Posted by Pompeii3 on Jan 23, 2019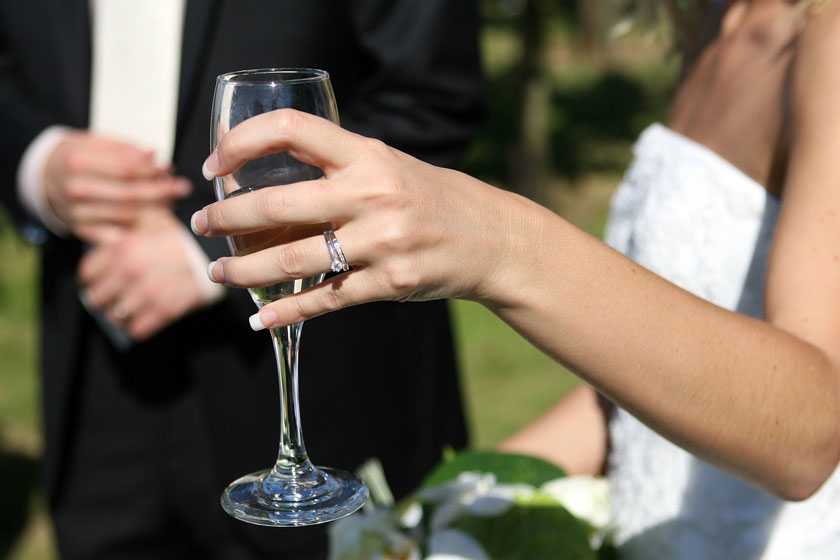 You've been looking your whole life for just the right person to spend the rest of your days with. Now that the search is complete, you may think all the hard decisions are over. But, in many ways, they've just begun!
For instance, before you even begin an engagement, you'll need to consider how to buy an engagement ring. This can be a cause of great anxiety, especially for those who may not be comfortable making decisions about jewelry. What kind of engagement ring will she love? Should you just purchase the diamond engagement ring now and decide on the wedding band later, or should you buy bridal set wedding rings? Of course, there's no cookie cutter, one-size-fits-all answer for those kinds of questions. In the end, it's really a matter of her specific tastes and preferences. However, understanding the pros and cons of your available choices can help you make a more informed decision.
For a century, Pompeii3 has been helping couples choose the perfect bridal jewelry. We've assisted thousands of customers in learning how to buy an engagement ring, and we want to help you too.
Why Should I Buy the Engagement and Wedding Rings Separately?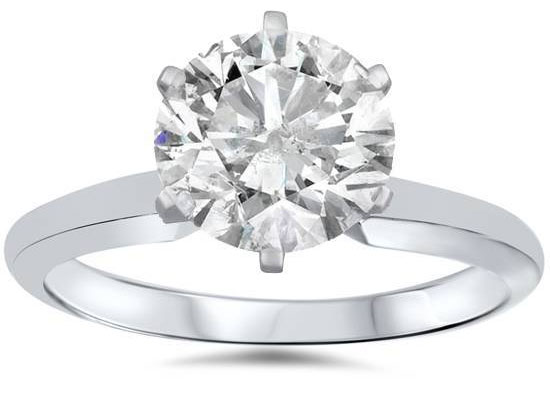 As mentioned above, the most traditional method of engagement for a couple is to purchase an engagement ring and then to choose a wedding ring later. For those considering how to buy an engagement ring separately, there are several advantages to shopping this way:
Flexibility: This is probably the clearest advantage of purchasing rings that aren't part of a set. When looking at bridal set wedding rings, the sets must be purchased together and cannot be split apart. So if you like an engagement ring but not the matching wedding band (or vice versa), you're out of luck. Not so when you buy the rings separately. You'll have the flexibility of purchasing each piece individually and creating your own unique set that will be hers and hers alone.
Preserving the element of surprise: Most men want that perfect "surprise moment" when they drop down on one knee and pull the engagement piece out of their back pocket. In fact, most women want that as well! When you choose a bridal set engagement and wedding rings, you'll likely have to look at rings together before you pop the question, eliminating the element of surprise you're looking to preserve.
Choosing the wedding rings together: Although most women prefer to be surprised when they receive their engagement ring, many also like to be involved in choosing wedding bands that will really enhance the engagement ring. By purchasing those separately, you are able to accomplish both of these goals easily.
Lower up-front cost: Depending on your financial situation, you may prefer buying the engagement rings and wedding rings separately because this will allow you to defer spending on a wedding ring until a later date. This may be helpful depending on your financial situation or if you're going to have a longer engagement period.
Why Should I Buy a Bridal Set with Wedding Rings?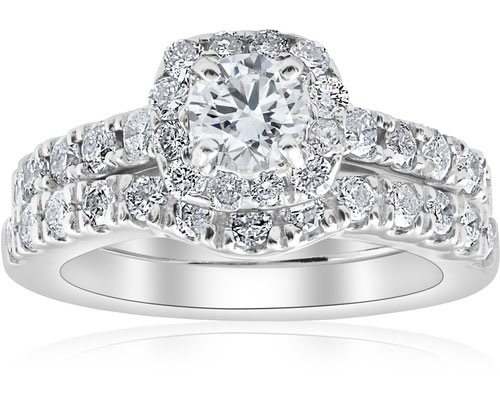 Although buying rings separately is the perfect choice for some couples, others find several great reasons to buy a bridal set, including:
Convenience: Buying rings individually can sometimes feel overwhelming. Instead of needing to make two different purchases, a bridal set wedding rings allow you to get a beautiful matching pair without the stress of having to match pieces together on your own.
Quality: Some people have a misconception that bridal sets are made from a lower standard than bridal jewelry that is sold individually. This couldn't be further from the truth. You can find sets at all different price points, and all are made to the exact same specifications and quality standards as standalone pieces.
Value: Like most things that we buy in sets, there's value in buying two rings together. Most couples report that they find prices for bridal sets are usually lower than when they attempt to buy bridal jewelry individually. Every couple loves finding money to save in their wedding budget, so this may be the perfect solution.
His and Hers sets: Although it's common for a bridal set to be sold with only the ladies rings, there are some that include an engagement ring and two bands together instead of one. In these cases, you can buy all of your wedding jewelry together in one purchase, and everything you buy will match perfectly. Pompeii3 has an excellent selection of His and Hers bridal sets for you to consider.
Pompeii3 Has the Bridal Jewelry You're Looking For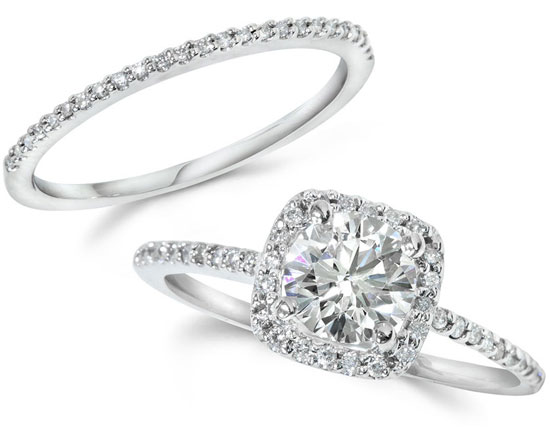 No matter what road you choose, you can't go wrong. You can't go wrong when you get your bridal jewelry from Pompeii3, either! All of our quality jewelry is made here in America, and our company is family owned and operated. We've got lots of options to make you both happy, and if you can't find exactly what you're looking for, we can even help you create a custom piece that will be totally unique.
Contact us at Pompeii3 today so we can find the perfect bridal set wedding rings or individual pieces for both of you!