Posted by Pompeii3 on Jan 23, 2019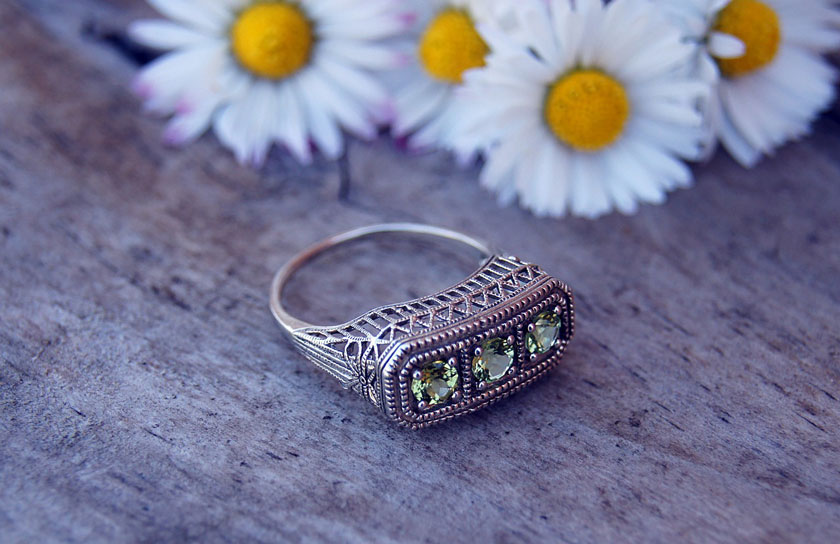 Vintage diamond engagement rings have become a popular choice for couples looking for unique bridal jewelry. Yet, for some, they have difficulty understanding the appeal. There are also men who may be considering buying a piece with this style but aren't convinced it's one she'd love.
If you're part of the later, don't worry! At Pompeii3, we sell a wide variety of engagement rings, including those in the vintage style, so we're here to give you a quick course on all you need to know.
Understanding the Vintage Style
When it comes to jewelry, there is no official designation as to what is considered a vintage style piece. Because of that, the term can be rather broad. However, there are several noticeable characteristics that can be found in this ring style. While you may not find all of these characteristics within each vintage diamond engagement ring, the selection at Pompeii3 features many of them.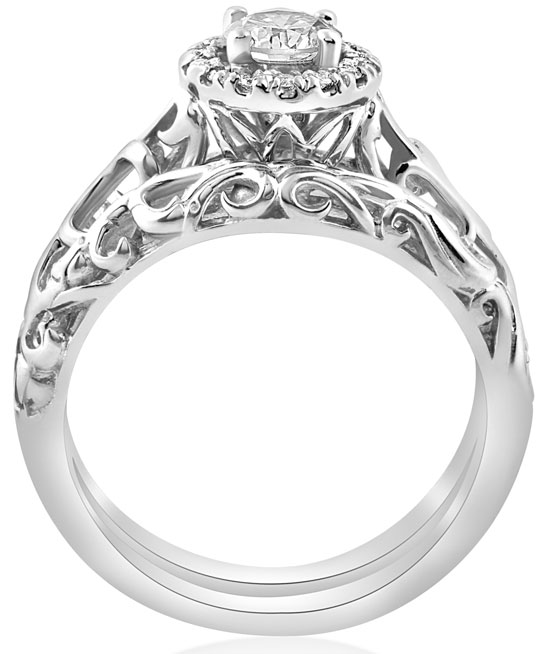 Intricate patterns: Modern engagement rings are usually known for clean lines and rounded edges. If you were to rub your finger on the band itself, you'll usually find it to be completely smooth. Vintage style rings, however, are more intricately patterned, with milgrain, floral designs, filigree, and other flourishes built right into the band.
Geometric patterns: Vintage pieces often have different shapes that are on display on the top. The most famous style showcasing these types of patterns are art deco rings, which was a style famous in the 1920's and 1930's. These rings are more angular and boxy than traditional rings today.

Halo style: Although this is still a popular style for diamond engagement rings, vintage rings often featured a halo of gems surrounding a center stone. Today, those stones creating the halo are usually diamonds. However, it was not unusual for vintage rings to utilize gemstones like emeralds or rubies.
Pavé diamonds: Coming from the French word that means "to pave," pavé diamonds are small diamonds that are set extremely close together. From a distance, the effect is stunning, as it seems that the entire ring is paved with diamonds. Pavé style rings are still made today, but they are also a component of many vintage diamond engagement rings as well.
Unusual shapes and styles: Although many traditional engagement rings today look very similar (a single stone set atop a simple band), rings that were made 50 years ago or more did not follow the same patterns. Although a uniquely-shaped ring is not automatically vintage, you'll find it's not uncommon to find cushion, tear drop, and even oval stones when considering vintage styles.

Understanding if She'll Love the Vintage Style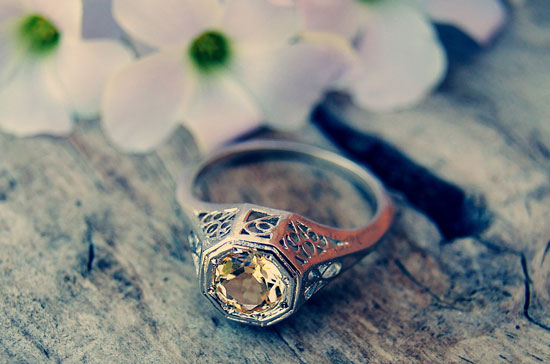 The last thing you want to do is buy her a vintage engagement ring and find out later that she doesn't like the style. However, if you're trying to preserve the surprise of popping the question, you can't just show her a bunch of engagement rings to see what she thinks. However, you can find out her tastes fairly easily by considering a few different things:
Her taste in jewelry: If she wears other pieces, what kind of style is predominant? You may have never noticed before, but now's the time to look! If she tends to like more modern pieces, or if she likes jewelry that is more subtle, then she may not like a vintage diamond engagement ring.
Her taste in clothing: If she doesn't wear a lot of jewelry, then consider her clothes. Does she have a more eclectic clothing sensibility, or does she prefer another look? If her favorite outfits skew more to the vintage or throwback look, she may love this style.
Ask a trusted friend: Go ahead and turn to the other people who know and love her. Of course, this could be hard because you don't want them to spill the beans. However, if you believe they will keep your secret in confidence, this might be a solid option.
Try a "test run" piece: If you are truly confounded about how to choose an engagement ring style, then buy a small piece in the vintage style and give it to her first for a birthday, Valentine's Day, or for some other special occasion. If she loves it and doesn't ever want to take it off, you're on the right track!
Pompeii3: The Vintage Jewelry Leader
At Pompeii3, we'll walk you through the whole process and ensure that she loves her engagement ring. If for some unlikely reason she doesn't absolutely love a vintage diamond engagement ring, we'll work with you until she finds something she does. Contact us at Pompeii3 today to see how we can help you get the ring of her dreams!