Posted by Pompeii3 on Oct 8, 2018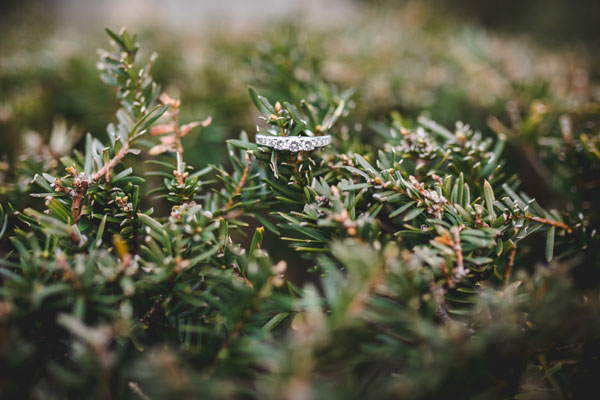 You've found the perfect partner, you've been looking at quality diamond engagement rings, but now you've got to figure out the perfect time to pop the question. Easy enough, right? Actually, it's not so easy. Although you may be tempted to rush into the proposal, it's a good idea to put some thought into what time of year will be the most meaningful to you both.
Although just about any special moment may be appropriate, many agree that there's something special about proposing at Christmastime. Consider these four reasons why a Christmas proposal is pure magic.
Unique Events for Proposals
If you're wondering how to propose on Christmas, consider the abundance of unique opportunities that are available during the month of December. Whether it's snowy carriage rides, Christmas lights, or public tree lightings, there are so many options available to you that you can't find the rest of the year. Not only does this holiday season make for a great atmosphere for proposing, but the photo opportunities will be amazing as well.
Christmas Brings Family Together
When it's time to propose, you want as many people as possible to share in your joy. This is one of the reasons that a Christmas proposal is so advantageous. For most families, this holiday represents one of the few times of the year that extended family is able to gather together. By proposing then, your special someone will be able to show off their new quality diamond engagement ring (and the fiancé that gave it to them) to their entire family.
The Most Memorable Christmas Gift Ever
Imagine going through all the presents on Christmas day, and there's only one present remaining. With family gathered around, you drop to one knee and have your love open the final box, which is the engagement ring. It may sound cliche at first, but it will be a proposal they will talk about for years to come. It's one of the simplest, yet memorable ways of how to propose on Christmas. Another perk? You'll never forget the date you got engaged!
Holiday Sales for Jewelry
Let's face it, prices around the holidays are often too good to pass up. That's true for quality diamond engagement rings too. We at Pompeii3 are always running specials on our engagement rings, and the holiday season is no different. To make sure you don't miss out on any deals, sign up for our email list, which will ensure you're the first to know about amazing offers and new ring designs.
Pompeii3: The Engagement Experts
If you're still needing some help, contact us at Pompeii3. We'll make sure the ring you slip on your partner's finger is the best Christmas gift they've ever received.