Posted by Pompeii3 on Jan 23, 2019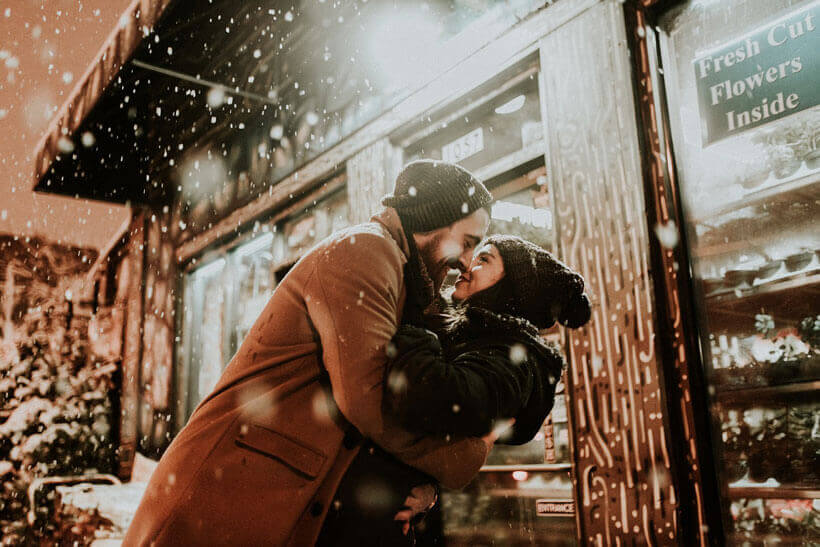 Valentine's Day. Few days create the love...and anxiety...that Valentine's Day does. Where does this anxiety come from? Usually from trying to find the perfect gift, especially if you're looking to give that special someone a new piece of jewelry. Should you get a ring? Should you find something smaller? Maybe you're even wondering how to propose on Valentine's Day, and you want everything to be absolutely perfect.
If that's you, we at Pompeii3 understand the struggle. We have a wide array of Valentine's Day jewelry that will be perfect, no matter your budget (or your level of commitment so far!). Let us show you some pieces you should consider. Then, we'll throw in some tips and Valentine's Day proposal ideas that are sure to get a "yes"!
Gifts Your Beloved Will Enjoy All Year Long
The type of jewelry you gift this year will depend on your relationship with the giftee, their taste, and your budget. Whether you've been in love for decades or this is your first year together, you'll find unforgettable Valentine's Day gifts at Pompeii3. Moreover, our ethical, lab created diamonds are more affordable than mined stones, so you'll have money left over for dinner and flowers!
From helping you select the gift to providing you with a free gift box, we at Pompeii3 have got you covered!
Diamond Earrings
Diamond earrings are the perfect piece of Valentine's Day jewelry to give when you're just starting a new relationship. It shows that you're committed, but yet they give you a lot of room to grow into gifting larger and more significant pieces in the future. Of course, if you're someone just looking for that perfect Galentine's Day gift, this is a great option for you too. Check out some of these options:
Diamond Pendants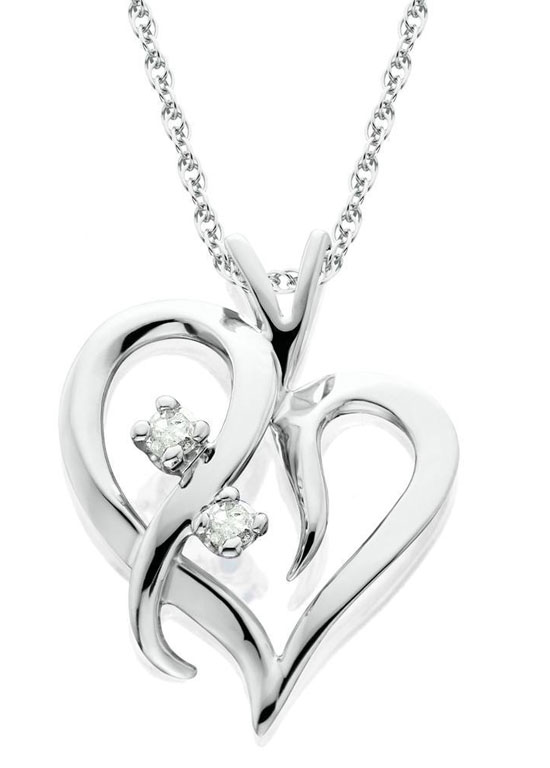 When you're attempting to find the perfect Valentine's Day jewelry, don't buy anything until you check out our selection of diamond necklaces and pendants. Pendants often have more sentimental value than a pair of earrings and can often be more meaningful, depending on the design. There are several perfect options to choose from, including:
Tennis Bracelets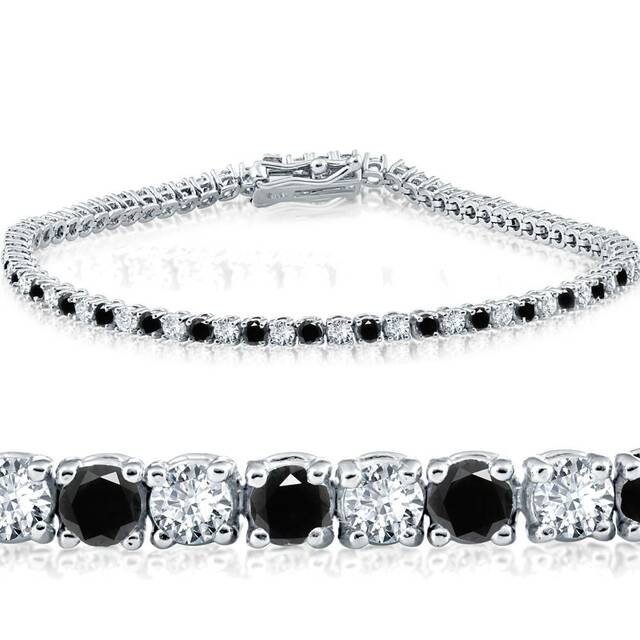 If you're in a longer-term relationship, but neither of you has any ideas for a Valentine's Day proposal just yet, a tennis bracelet is a perfect option. These classic pieces are worthy choices for a couple that is committed but isn't ready for an engagement ring at the moment. There are two popular styles of tennis bracelets:
Engagement Rings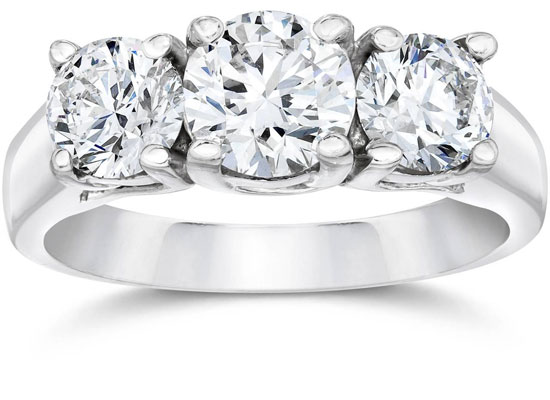 Now, for those who are serious about how to propose on Valentine's Day, it's time to consider your options for engagement rings. Pompeii3 carries an extensive selection of diamond engagement rings that are perfect for every taste and budget. We even offer our conflict-free lab created diamonds that features the exact same impressive sparkle and shine at a fraction of the cost of traditionally-mined diamonds. Here are some of the most popular trends in engagement jewelry:
Valentine's Day Proposal Tips
If you're considering a proposal this February 14th, we don't just want to help you find the perfect ring, we also want to give you some unique Valentine's Day proposal ideas as well! Avoid the common cliches and make it a moment to remember forever with the following tips.
Go Back to Where It All Started
Think back to that moment you first saw her. Where were you? Perhaps it was from across a crowded dance floor or as you walked into the restaurant on your blind date. How about the moment you fell in love? Maybe it was right away or after months of friendship.
To make this proposal special, take her to a place that has meaning to you both. Whether it was a quiet park or a packed stadium, returning to that place will bring your past, present, and future together in a moment of celebration. Make it fun by setting up a scavenger hunt that ends where it all began.
If possible, grab a souvenir to commemorate the day and display it at your wedding. If it's big enough, use it as your guest book and have friends and family sign it!
Head Out on an Adventure
One of the best things about being together is enjoying new experiences as a couple. Show her how much you love spending time with her by going on an adventure that ends with a romantic proposal.
For example, if you're both outdoorsy, spend the day exploring nature. Go for a long hike in the mountains or forest and, once you get to your destination, pop the question. If you live in an area where it snows, go for a walk and enjoy the peaceful atmosphere freshly fallen snow creates. Build a snowman and snowwoman and put the ring on the branch of the snowwoman's hand. If you live in a warmer climate, schedule a hot air balloon ride for just the two of you. Wait until you're in the clouds to drop on one knee. Finally, go geocaching and make the ring the prize at the end!
No matter what you do, you'll be creating memories that will kickstart a lifetime of happiness.
A New Take on Tradition
Sometimes, the classics really do stand the test of time. That's true for the usual Valentine's Day gifts of flowers and candy, too. However, don't be afraid to put your own twist on things.
Use candy conversation hearts. Many brands have the popular "marry me" heart as part of their mix, and giving her a box filled with them (and the ring at the bottom of the box!) is a unique Valentine's Day proposal idea.
Go all out and fill her house with different kinds of flowers while you send her to a massage or the spa. When she comes home, seize the moment and pop the question.
We Love Love
We've been making Valentine's Day dreams come true for over a century, and we want to help make your February 14th unforgettable. Contact us today. We'd be glad to answer all of your questions and assist you in making the perfect choice for Valentine's Day jewelry that fits her taste and your budget.
If you do propose using one of our stunning engagement rings, please share your story with us! You can do so by sending us an email at [email protected]. Let the world know you have found your perfect match.