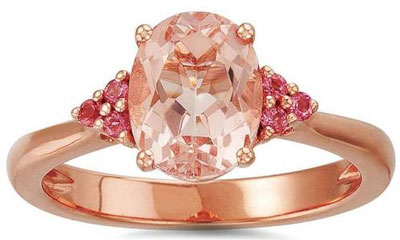 So many trends come and go in a flash. If you're looking to build up your jewelry collection with something that skews more timeless than trendy, we suggest you check out some vintage and unique gemstone fine jewelry. These classic pieces may feature styles from a bygone era, yet they're just as on-point as ever.
Here at Pompeii3, we offer a wide variety of diamond and gemstone rings, as well as other fine jewelry, many of which feature vintage stylings. If you're looking to round out your collection, we'd like to suggest three types of vintage style jewelry you should be taking a look at.
Vintage Diamond Rings
1 1/2ct Diamond Vintage Engagement Matching Wedding Ring Set 14k Gold Yellow ((G-H), SI(1)-SI(2)) ($2073.99)
If you're looking for the undisputed queen of vintage style jewelry, check out classic diamond rings with an old-school flair. Whether the style is art deco, floral, or halo, each motif hearkens back to a time of courting and romance.
You'll find that vintage engagement rings are some of the most diverse and breathtaking pieces of classic jewelry you'll find anywhere. If you're looking for an heirloom-quality ring that will never go out of fashion, you can't do any better than choosing from this time-honored, traditional style.
Diamond Tennis Bracelets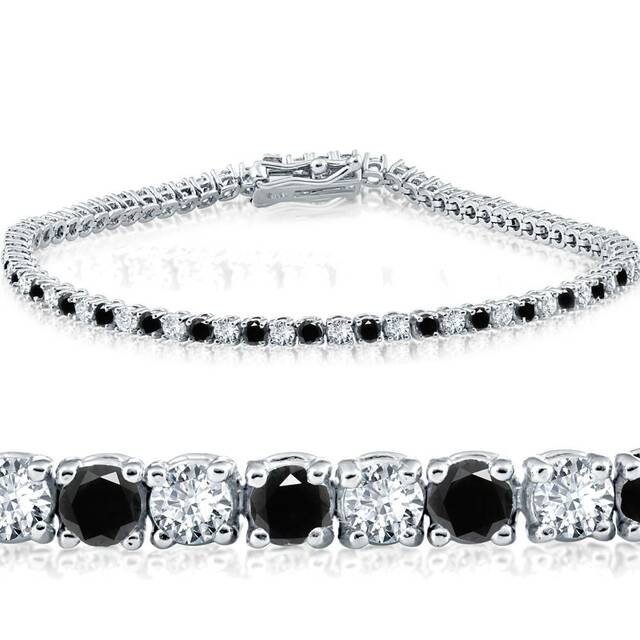 2 1/2ct Diamond Tennis Bracelet Solid 14K White Gold 7" (H, I1) ($1210.25)
Although the term "tennis bracelet" has only been in use for about 40 years, the style itself has been around for generations. Ladies' diamond tennis bracelets are different from standard bracelets as they feature a bevy of diamonds completely encircling the wrist. The end result? A classic look that gives a complete 360 degrees of sparkle and scintillation. Who wouldn't love that, no matter what time period you live in?
Gemstone Jewelry
3/4ct Diamond & Ruby Heart Pendant 14K White Gold (G, I1) ($146.39)
The old saying is true, "Diamonds are a girl's best friend." But, there's nothing wrong with having more than one friend! Much of the vintage style jewelry of yesteryear showcased exquisite rubies, stunning sapphires, and exotic emeralds (just to name a few!). Consider checking out unique gemstone jewelry like gemstone pendants and genuine gemstone earrings. They make excellent accent pieces, but they also stand up well in their own right.
Choose From Pompeii3
When you're looking for that perfect piece of jewelry, make sure you buy it from the perfect place to buy jewelry: Pompeii3! For over 100 years, we've been crafting spellbinding vintage style jewelry for our customers. As a family company, we take great pride in each piece we sell, and it shows.
Not only are our rings beautiful, but they're competitively priced as well. You'll also be able to shop from the comfort of your own home. We'll even ship your purchase to your home...for free! Have questions about our vintage rings? Contact us today. We'll be glad to answer your questions!