Posted by Pompeii3 on Dec 5, 2018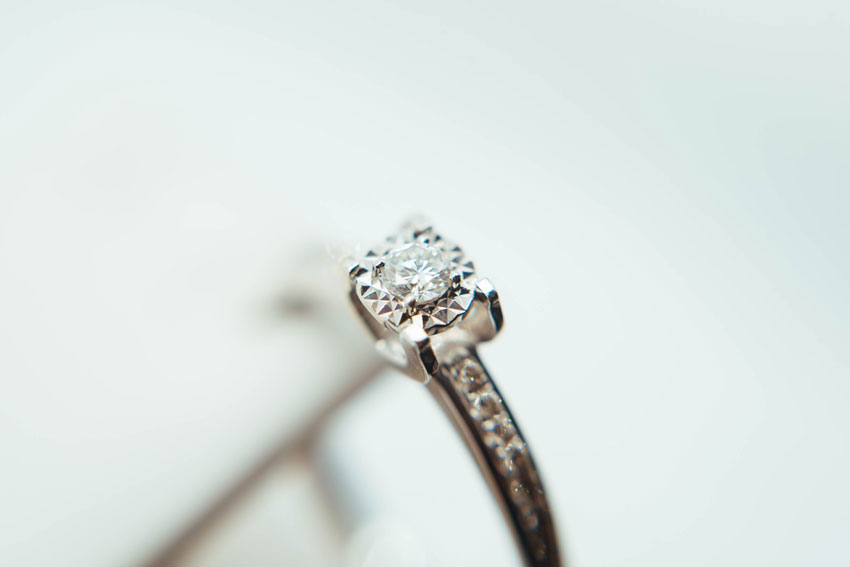 Like fashion, the latest jewelry trends are always evolving to incorporate exciting new designs, colors, and styles that keep your collection fresh. Incorporating new pieces into your favorite looks is a great way to make outfits feel totally revived and stunning, as well as make a statement that earns you the title of trendsetter wherever you go.
From special occasion pieces to the latest engagement ring ideas, Pompeii3 is constantly crafting new pieces that offer incredible quality and beauty at remarkable prices! Whether you're searching for the perfect gift for that special someone or treating yourself to gemstones or pendants that fit your style, the new year is chock full of trends that you are sure to love.
More Morganite, Please!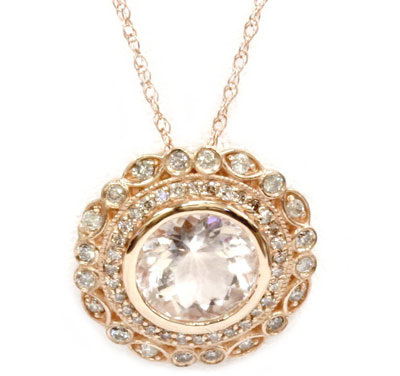 Fine diamond jewelry has always been a classic staple of women's jewelry collections, and we love to discover new and interesting ways to showcase our diamonds. This year, look for more morganite styles that fuse traditional diamonds and morganite gemstones into single pieces for a trendy and gorgeous look.
In addition to the most coveted engagement ring styles, morganite is making its way into the most dazzling pendants, delicate earrings, and more! We love that the traditional gal who craves diamonds, but also has a fashion-forward sense of style, is eager to embrace such a beautiful design. The way the rose gold sparkle plays off of accompanying diamonds in one of our favorite jewelry trends on the horizon. Not to mention, morganite pieces tend to be more affordable than more traditional fine diamond jewelry pieces, so it's a win-win!
Pretty Peridot Pieces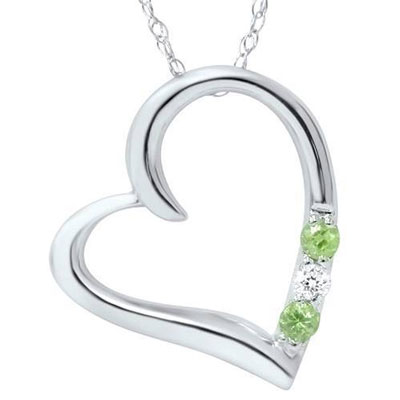 If you're looking to incorporate some powerful vibes and positive energy into your new year look, consider a piece of enviable and chic peridot jewelry. From necklaces to earrings, this eye-catching gemstone pairs beautifully with both monochromatic ensembles and colorful getups alike.

Dip your toe into this lime green trend with a modern take on the classic heart necklace dripping with diamonds and peridot, or embrace the alluring shade with a bold pendant. Known as a symbol for influence and success, the sophistication of these peridot fine diamond jewelry pieces will have everyone around you green with envy in the new year.
Stunning Stackable Rings
Create a unique and stylish look when you pile on some of your favorite diamond rings. Stackable diamond rings create one of the most fun jewelry trends because it allows you to mix and match your most loved pieces to create different looks every day. You can even stack more than just your wedding and engagement rings together on your ring finger for a lovely look. Add some extra bling for a special occasion or make your hands the centerpiece of your whole ensemble when you play with different fine diamond jewelry designs in your stacking.

You can even experiment with different metal and gemstone types — from white gold bands to rose gold-accented pieces, colorful pink sapphires, and bright blue sapphires. This trend doesn't have any rules, allowing you to make it totally your own.
Be sure to try different finishes and textures in your stacked rings, too! A charming marquise-shape design can pair nicely with a ring that offers a smoother finish. Finally, a solitaire diamond ring can also look exceptional with a gemstone-studded eternity ring.
Exquisite Solitaire Diamond Rings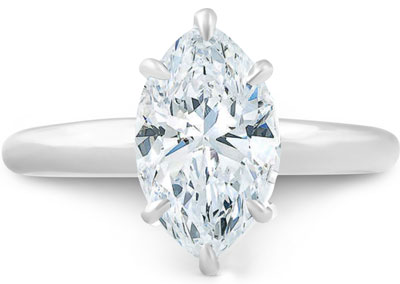 It's back to the basics when it comes to the hottest design for fine diamond jewelry engagement rings in the new year! We are loving the simplicity and sleekness of these stunning pieces that brides-to-be have their eyes on. Discover affordable solitaire diamond engagement rings that allow her to express her style every day as you promise a lifetime of love!

A single diamond in her engagement ring doesn't mean you have to settle for a boring design! In fact, the impeccable craftsmanship and delicate details of this jewelry trend showcase fine diamond jewelry at its absolute best. We love this homage to classic and traditional engagements that show off the perfect cut, clarity, and color of our diamonds.
Choosing a single diamond also means you can opt for more intricate designs when it comes to the band — perhaps a textured braided style will suit her? From the most brilliant princess cut diamonds to the regal oval-shaped options, she can show off her style effortlessly with a solitaire diamond engagement ring.
Bold Black Diamond Pendants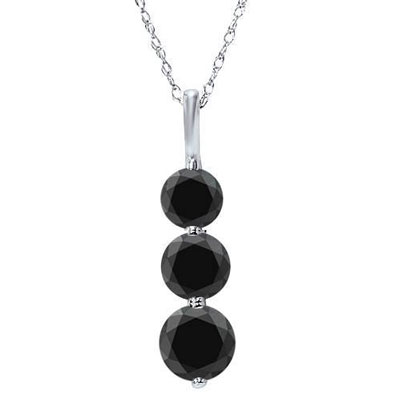 Take your love for fine diamond jewelry a step further when you embrace one of the most exciting trends on the horizon — black diamonds. The bold look of black diamond pendants are becoming increasingly more popular, thanks to their versatility and unique look. Adding some instant pizzazz to your wardrobe has never been easier, thanks to both the affordability and sleek appeal that these stones offer!
Jewelry trends that truly step outside the box and turn heads are especially flashy and intriguing. A black diamond offers instant glamour without being too over-the-top, and can complement just about any occasion or fashion choice. Celebrities and artists alike have begun to step out adorned in colored fine diamond jewelry and Pompeii3 offers the best collection of black diamond pieces, all carefully handcrafted in the USA.
We also offer a wide selection of black diamond earrings, rings, and other jewelry; but with the growing popularity of pendants for the new year, a black diamond necklace is just about as trendy as you can get!
Delicate Tennis Bracelets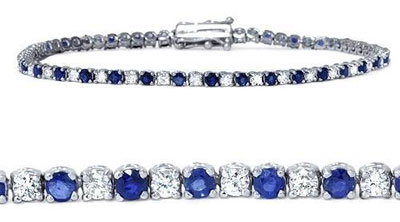 With an irresistible amount of elegance and a modern chicness that suits any woman, tennis bracelets offer a lovely expression of luxury and sophistication. Adorn your wrist with anything from brilliant white diamond bracelets or striking colored stones to embrace one of our favorite jewelry trends in style.

Fine diamond jewelry translates beautifully to everyday wear with the subtle touch of tennis bracelets. Whether you opt for genuine rubies or blue diamond bangles, these trendy pieces will be the ultimate in wrist wear this coming year.
Keep your accessory game strong and embrace these new trends! Give them your unique twist to make them all your own.