For years, the conventional wisdom for engagement rings and wedding bands was that each ring should utilize the same hues of gold. That means that the engagement ring and both wedding bands feature the same colors. However, this thinking has started to change...and we happen to think it's a good thing!
Couples who are mixing and matching metal are finding that they're opening themselves up to a plethora of options. No longer shackled by conventional thinking, they're finding that their choices are only limited by their imagination. Who could have thought that something as simple as two-tone engagement rings and wedding bands could have been so liberating?
If you're interested in the two-tone look, but don't know where to start looking, Pompeii3 is here to help. We've compiled a few tips to help you if you're trying to decide if this look is for you.
Start Simple With Guard Enhancers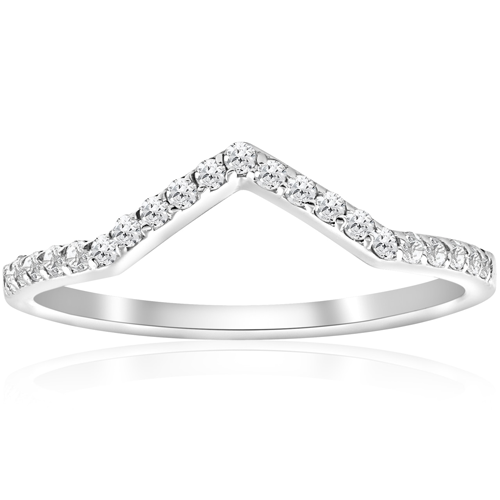 1/4ct Diamond Curved V Shape Ring Stackable Wedding Band 10k White Gold ($179.99)
The best way to find out if you like two-tone engagement rings and wedding bands may be to use a guard enhancer. These beautiful bands slip beside or around your existing engagement ring. Pair a white gold engagement ring with a yellow gold enhancer, or vice versa. What about rose gold with platinum? That's a stunning option, too. By utilizing guard enhancers, you can create a custom two-tone set with ease.
Two-Tone Wedding Bands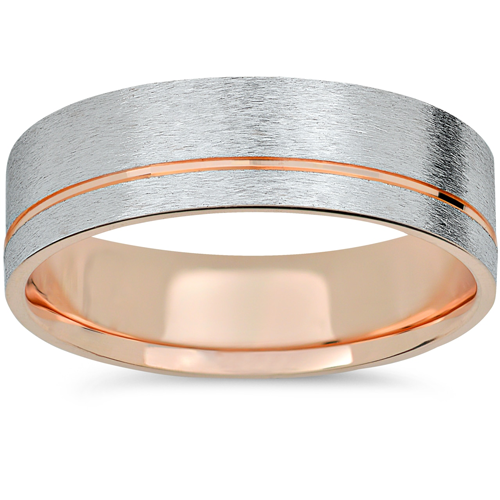 Men's Two-Tone Brushed 14k Rose & White Gold Wedding Band ($551.43)
Wedding bands give several different two-toned options for couples looking to mix it up. For example, you'll find stunning wedding rings that utilize both white and yellow gold in the same ring. These bands are stylish and quite popular. In fact, we carry a wide variety of women's and men's two-tone wedding bands here at Pompeii3.
Looking for an entirely different two-toned look? How about couples matching wedding bands, yet with one choosing white gold and the other opting for yellow? This complimentary look will allow you to have a similar style while still showing off your unique personality.
A Different Type of Two-Tone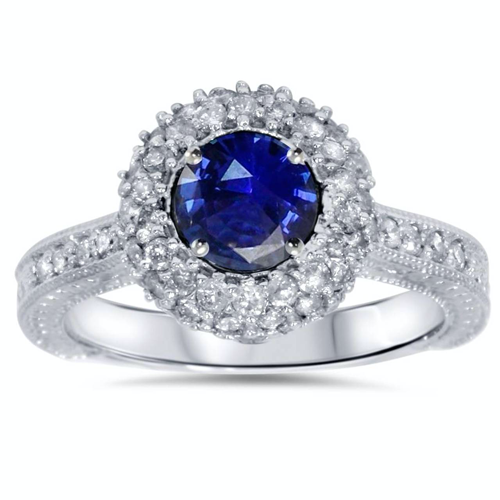 1ct Blue Sapphire Diamond Halo Vintage Engagement Round Cut Ring 14K Gold (G/H, I1) ($853.99)
We've taken some time to consider two-toned metals, but what about two different colors...of gemstones? Most folks often focus their attention on diamond rings (and for good reason), yet have you considered how complementary diamonds and sapphires are together? What about diamonds and rubies? There is even a bevy of colored diamonds to choose from! Selecting colored gemstones to go along with white diamonds creates a two-tone engagement ring of an entirely different—and dazzling—kind.
Pompeii3: Your Bridal Experts
For over 100 years, our family-owned company has been creating and crafting desirable jewelry right here in the USA. We warranty all of our work, so you can be confident when you buy your engagement and wedding rings online with us.
Contact us today, and our team of customer service experts will be happy to help you find the perfect rings for your upcoming nuptials.