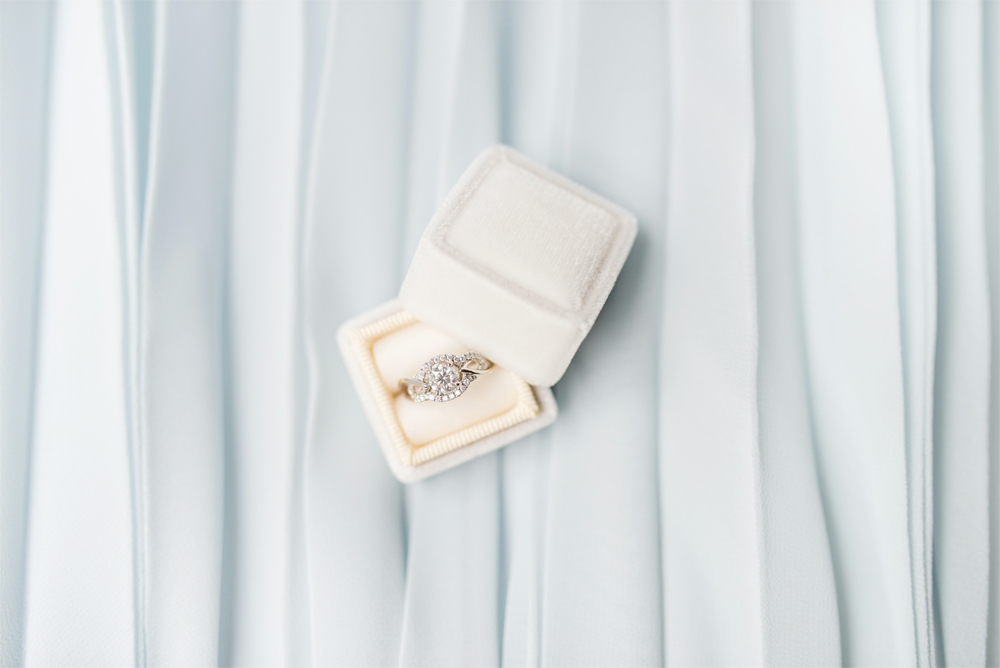 If you prefer the beautiful allure of white gold or platinum to the classic yellow gold or even the charming rose gold, then it's wise to know the difference between the two. Platinum vs white gold, to the naked eye, appear almost identical and are both found in all types of jewelry pieces. You can find both metals in earrings, necklaces, pendants, bracelets, rings, and other jewelry pieces.
So, what are the differences between platinum and white gold? Learn all you need to know here.
What Is Platinum & Why Is It Special?
When it comes to the best of the best, platinum is at the top of the list — and carries a hefty price tag as a result. Why, though? For starters, platinum is a rare metal, and the more rare something is, the more desirable it is. Rarity also makes a product more expensive and desirable on the market, hence why platinum is such a hot commodity. This metal is also naturally hypoallergenic and is known for its durability, making it a great choice for jewelry.
Is Platinum Worth the Investment?
If you want a durable piece of jewelry that is sure to catch the eye, this shiny, silvery-toned metal isn't going to disappoint. It's known for its strength, and when it comes to platinum vs. white gold, this may be the main thing that stands out — platinum is not easy to bend, break, dent, or otherwise warp.
You'll pay a pretty penny for platinum, but it will last. And here's the best part: the precious metal can be crafted so delicately that it makes every piece of jewelry it fabricates simply stunning. Whether you want an engagement ring or a modern stackable ring, platinum is versatile enough to deliver.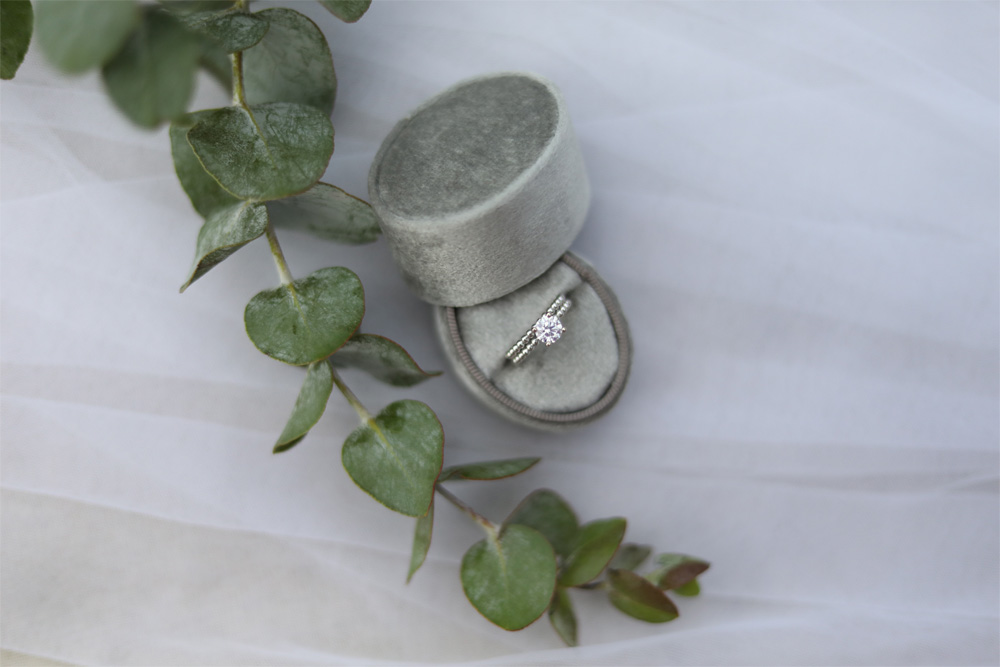 What is White Gold & Why Is It Special?
If you love platinum but not its high price tag, you're in luck. You can get a similar effect with white gold at a lesser price. White gold, at its core, is simply an alloy comprised of mostly yellow gold with a splash of nickel. This is what brings out its color and why white gold needs to be periodically dipped into rhodium plating to maintain its silvery sheen. In the comparison of platinum vs white gold, if you prefer your metal to remain true to its silver roots, then white gold may not be your first choice.
White gold reigns with many jewelry wearers, however, because it's accessible and affordable for those who want the platinum look. However, keep in mind that white gold has to be maintained a bit more than platinum and is a softer metal. This means it's likely to scratch, dent, and show other flaws with regular use.
Is White Gold Worth It?
What's great about white gold vs platinum is its classic appeal in solitaire rings and other jewelry items. It doesn't tarnish the way silver does, and although it's not as hard and durable as platinum, it's still a stunning precious metal for your favorite jewelry pieces. If you choose not to have your rings and other white gold pieces dipped in rhodium plating periodically, they'll simply show a slight yellow tinge over time, which can be charming in its own right.
So, What's the Real Difference Between Platinum and White Gold?
To the naked eye, practically nothing. Platinum is a harder metal and doesn't have any sheen underneath, so it looks like a truer silver-white and may also remain shinier with less work. This makes it a great choice for wedding sets and other types of jewelry. However, if you were to hold up a white gold jewelry item to a platinum one, you may not be able to immediately see the difference. In the end, it mainly comes down to preference when comparing platinum vs white gold.
Are Platinum or White Gold Hypoallergenic?
If you have no preference for either precious metal but do have skin allergies, pay attention here. While white gold uses other metals, such as nickel, to make the metal more malleable for shaping into jewelry, platinum is nearly completely comprised of just platinum. What this means is that while white gold is certainly beautiful, it's not entirely hypoallergenic, so if you have nickel allergies, these major differences between platinum and white gold mean you should likely go with the former for your personal use.
Which Is Right for You?
Speak to your jeweler if you can't decide if platinum vs white gold is right for your needs and budget. While platinum certainly has its own exclusive allure, white gold has its classic allure, especially when choosing plain bands. You cannot go wrong either way; you'll have a stunning piece of jewelry you'll love with either precious metal you choose. Reach out to us if you have any questions or need help choosing the perfect engagement ring or wedding band for you!