Posted by Pompeii3 on Jan 23, 2019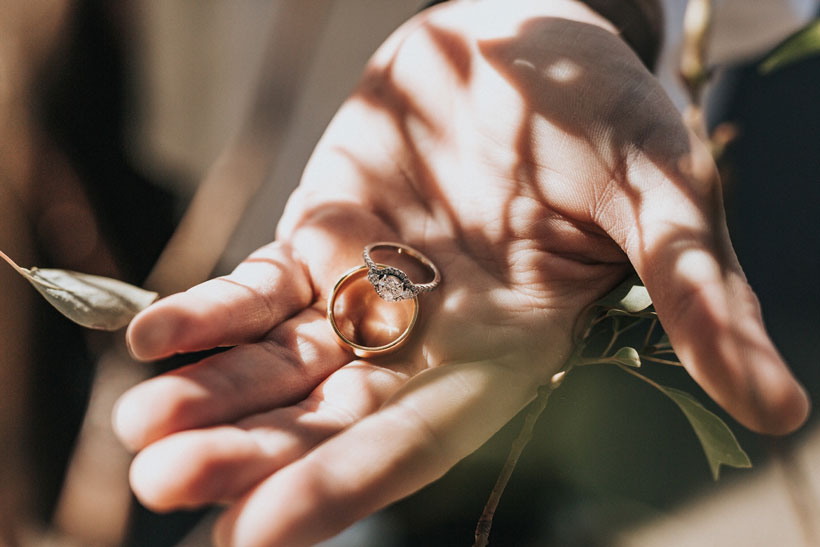 When you're looking for an engagement ring, one of the first choices you'll need to make is what metal you'd prefer. Although platinum is an available option, gold is still by far the most popular. But, buying a gold engagement ring is not as simple as you'd first imagine. There are options you need to choose from. Do you want classic yellow gold? How about icy cool white gold? Perhaps you'd like to try a more vintage look with mysterious rose gold and diamond engagement ring?
With so many options, you may be perplexed about which engagement ring metals are right for you. Let Pompeii3, your expert in bridal jewelry, help you decide the perfect gold for your engagement piece.
What Makes the Gold Colors so Different?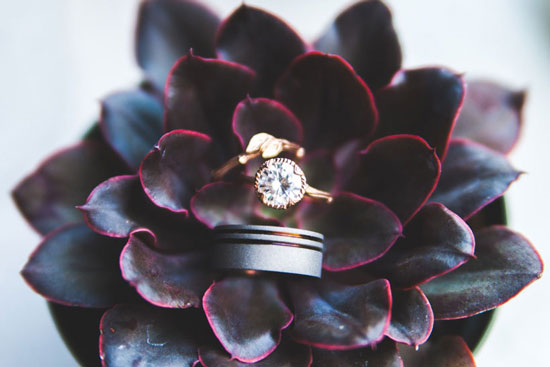 When gold is mined, it has the earthy yellow color that we are all accustomed to. The difference between the colors happens after the mining process. To create white, gold is alloyed along with other metals such as copper, zinc, and nickel. After the metal has been cast, the unfinished ring receives a flashing of rhodium plating to give the white gold it's final elegant sheen.
A rose gold and diamond engagement ring goes through a similar process where gold is alloyed with copper to give the metal it's rose-tinted hue. Depending on the amount of copper that's mixed in, you can find rose gold that's a faint pink or a deeper, richer red.
How Does the Type of Metal Affect My Ring?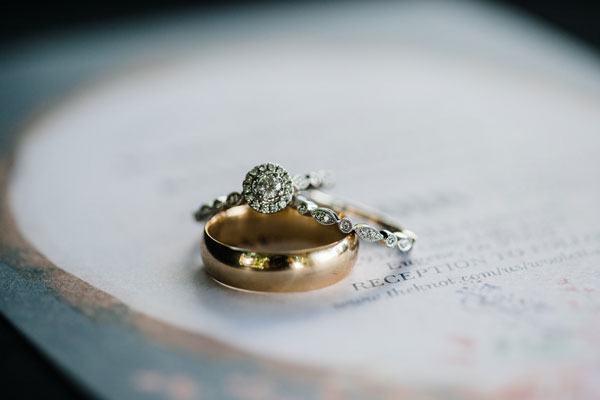 Now that you understand where the different types of engagement ring metals come from, you may wonder how they affect the overall look and feel of a ring. It's an important question that sometimes is overlooked. Consider some of these issues:
Different metals accentuate diamonds differently. Are you looking at a diamond solitaire that has been rated "colorless"? If so, white gold will perfectly accent the beauty of the stone, but yellow or rose gold may give your diamond a slight tint in certain types of lighting. On the other hand, a diamond that has a more yellowish hue will look more colorless to the eye in a yellow or rose gold setting.
Different engagement ring metals accentuate skin tones differently. Of course, this is completely a matter of taste, but you'll find that different metals will "pop" differently on your finger depending on your skin color. Try all three types of metals to find which one (or ones!) you prefer. You may find that you don't care for a rose gold and diamond engagement ring on your finger as much as you do on someone else, or you may find you love it more than you thought you would!
Which Engagement Ring Metal is the Best?
Are you still having trouble choosing a favorite? It may help you to understand that each metal has some pros and cons. Some of these may be more important to you than others, so take these facts into consideration when you're stuck choosing between the different golds.
Yellow Gold: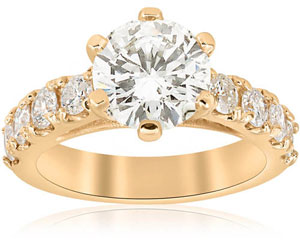 Pro: Availability. Since yellow gold has traditionally been the most popular choice for engagement rings, you'll find more options when searching for pieces set in this stunning metal.
Con: Scratches easily. Although the beautiful yellow luster of yellow gold is impressive, it can quickly dull with scratching. It will need regular buffing and polishing to keep its original shine.
Pro: Allergen friendly. Of the three types of gold, yellow is the best option for those who have allergy issues with certain metals.
White Gold: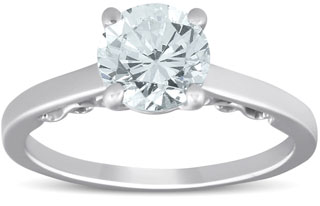 Pro: Durability. The other metals that are mixed with gold to create white give the finished product a greater durability than yellow gold typically has.
Con: Fading. Because rhodium plating fades over time, you may notice that your white gold ring starts to yellow after a couple of years. The rhodium plating often needs to be reapplied every few years to restore the white gold's original elegance. Although this can be easily handled by your local jeweler, it's an added irritation for some.
Pro: Affordability. This is especially true when compared to platinum, which is a naturally white colored metal. The cost of a white gold engagement ring is a fraction of the cost of a platinum piece.
Rose Gold: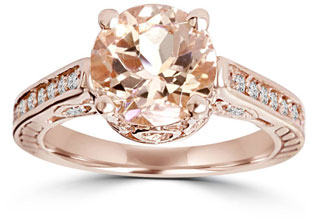 Pro: Sentiment. Rose gold is often considered the most "romantic" of the three choices because of its pink color. For some, a rose gold and diamond engagement ring is the perfect symbol of love.
Con: Availability. Although rose is currently quite trendy, its availability in many stores is low compared to yellow and white. You may find fewer options unless you consider creating a custom piece of jewelry.
Pro: Strength. Rose is typically considered to be the strongest of the three golds (when compared at the same karat weight) because of the additional strength of the added copper.
A Shade of Gold? Platinum? Pompeii3 Has it All!
No matter which of the engagement ring metal you settle on, you'll always have plenty of choices at Pompeii3. We have a wide selection of all three types of gold, and we're certain to have a ring you love in stock.
Best of all, when you shop with us, you'll also benefit from our widely renowned customer service. Your 30-day guarantee and our 180-day warranty are both included for free. We even include a deluxe gift box for free as well. All that's left for you to do is to find the perfect ring. Contact us today so we can help!