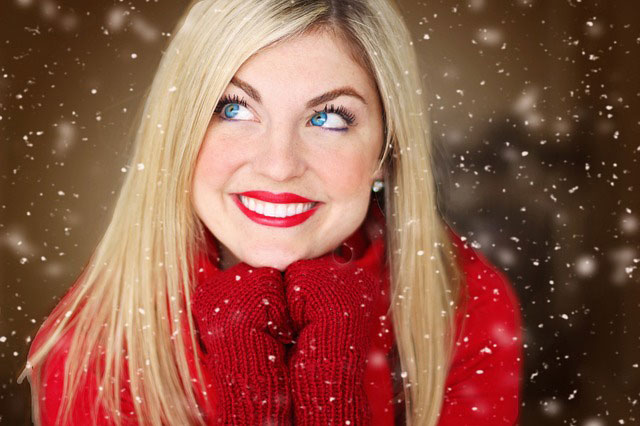 With Christmas right around the corner, you may be wondering what to get that special someone this holiday season. Perhaps you've been thinking about diamond gifts, but giving jewelry as a gift can be tricky. You have to find something that suits the recipient's taste, but you don't want to have to ask too many questions and ruin the surprise.
Take some advice from your friends at Pompeii3. No matter the situation, single-diamond stud earrings are always an appropriate choice for the holidays. We know what we're talking about! After all, we've been helping Santa fulfill diamond wishes for a century.
Here are three reasons to consider fine diamond earrings this holiday season.
Diamond Ear Studs Come in a Variety of Sizes
Pompeii3 offers a large selection of diamond stud earrings. For instance, our round diamond studs are typically available in sizes from .20 carat total weight all the way to 2 carats total weight. Depending on your budget, you'll be able to find a carat you feel comfortable with. The relationship you share with the recipient might also be a factor. For example, is this a gift for a new love or a close friend? You might want to go for something a bit smaller. Are you in a long-term, committed relationship or looking for a gift for a beloved family member? Consider a larger size.
Diamond Ear Studs Come in a Variety of Colors
As you search around for stud earrings, you'll quickly find an array of colored diamonds. Yes, believe it or not, diamonds come in more than classic white. Want to really surprise the recipient? Consider stunning blue round diamond earrings. Perhaps they'd favor something more exotic? Consider our unique collection of black round diamond earrings. The beauty of diamond stud earrings is in their versatility. Every pair of single-diamond stud earrings tells a story, and you get to decide how your story unfolds.
Diamond Ear Studs Come in a Variety of Price Points
Are you searching for a stocking stuffer? How about that last, big gift under the tree? We have earring sets that perfectly fit for any situation or budget. You'll also save a significant amount of money, because we craft all of our jewelry here in the USA and sell it directly to you.
This Christmas, Make it Pompeii3
No matter what you end up purchasing for the holidays, make sure your selection comes from Pompeii3. We have special financing options, a no-cost 180-day warranty, and free insured shipping to your doorstep. Don't fight for a parking spot at the mall! Explore the amazing deals at Pompeii3 from the comfort of your home.
Give a pair of handcrafted single-diamond stud earrings this year, and watch your loved one enjoy them for many years to come.