Every wedding milestone is a special anniversary that deserves celebration. Some people stick to the traditional yearly materials, starting with paper, cotton, and leather – only later arriving at precious metals and gemstones. Others are looking for a more modern approach to this gift-giving tradition.
If you want to make anniversary jewelry gifts your go-to for nearly every year, Pompeii3 can help with unique ideas that will keep your presents fresh and surprising. Explore our jewelry for anniversary celebrations to find unique recommendations and suggestions from our experts!
The Modern List
There are many list recommendations for traditional jewelry for wedding anniversary gifts, and each year gets progressively more precious. This list includes:
Year One: Gold
Year Two: Garnet
Year Three: Pearls
Year Four: Topaz
Year Five: Sapphire
Year Ten: Diamonds
Year Fifteen: Ruby
Year Twenty: Emeralds
However, knowing the theme of your anniversary jewelry gift for the year still doesn't give you any specific ideas of what to buy. So now is where our experts come in for the save.
1. Stackable Wedding Bands
Whether it's year one or year twenty, Pompeii3 loves the idea of adding to your wedding band stack. You already have a stunning engagement ring and wedding band set, but adding more is never a bad idea. You might even consider replacing the rings if they're particularly old or worn out.
At Pompeii3, we have wedding bands for him, as well as styles for her, so you can find an anniversary gift for your loved one that perfectly fits their aesthetic. Shop alternative materials like tungsten and platinum, his and hers sets, and even ethically sourced lab-grown diamond styles.
2. Tennis Bracelets
An ideal anniversary jewelry gift for her, tennis bracelets are not just for tennis players. While they have their history in this sport, many women wear them as everyday pieces that add a bit of sophisticated glamour to their outfits. Tennis bracelets come in a variety of styles, sizes, and materials to ensure you can customize your gift for the year and your loved one. Browse the classic diamond eternity style, as well as unusual pieces featuring blue diamonds or rubies!
3. Gemstone Earrings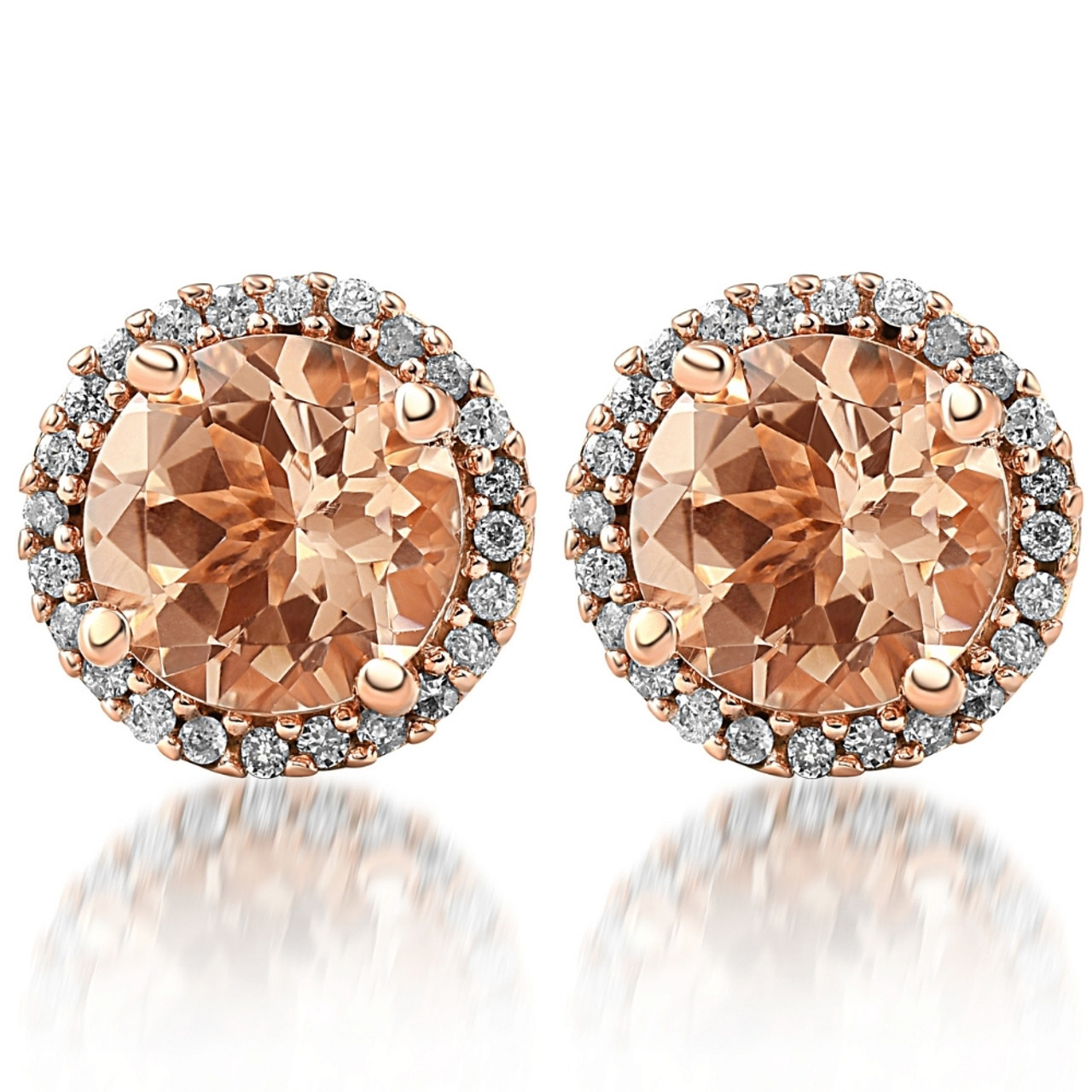 One of the special things about jewelry for wedding anniversary gifts is that you're celebrating a specific date. Commemorate the month of your marriage with themed gemstone styles that are even more memorable than basic diamond earrings. You're not limited to earrings either! If your loved one prefers rings or necklaces, shop the correct month to find the right anniversary jewelry gift for them using our handy guide:
You might also be interested in exploring alternative gemstones for each month, just in case your loved one isn't a fan of the traditional stone.
4. Personalized Designs
Personalizing your anniversary jewelry gift as much as possible makes the recipient feel even more special because they're getting a one-of-a-kind piece made just for them. While birthstones or gemstones for your wedding month are one way to personalize a design, you can also create a custom pendant with even more meaning at Pompeii3. We're now offering diamond pendant necklaces with your loved one's initials in gold adorned with diamonds.
These pendants are ideal options if you're giving a gift to your wife, but we haven't forgotten husbands who like necklaces, either! Here, you'll find a massive variety of men's chain necklaces in a selection of styles that make it easy to find the one he'll love most. From chain necklaces with pendant bars to thick, gold-fill rope designs, we have something for every style.
Your Resource for Quality Gifts
We've reviewed anniversary jewelry gifts for different years, themes, styles, and genders to ensure you have tons of ideas for your upcoming celebrations. But is there anything else you should consider when buying jewelry as a present? We always recommend considering adding on an appraisal and warranty when shopping with any jewelry store. The appraisal is essential for getting an expensive piece insured, and a warranty allows us to repair damaged items as needed within an appropriate time limit.
With these two upgrades, you can give a gift that will last a lifetime – and your jewelry may even get passed down through the generations to children and grandchildren. Shop with Pompeii3 for anniversary jewelry gifts and enjoy top-quality pieces, amazing customer service, and a comprehensive care plan for the future!