Posted by doug arnold on Apr 25, 2018
While your wedding is definitely a day to focus on you, you also want to thank the people who have been by your side through all the stressful nights of planning and happy celebrations. Bridesmaid jewelry gifts are a timeless and classic tradition that allows you to communicate to your bridal party how much their participation in your wedding and support of your new marriage means to you. Your bridal party is sacrificing their time, effort, and money to be part of your big day, so you want to get each and every one of them a gift that fully captures your love and appreciation.
Bridesmaid jewelry gifts are an elegant and cost-effective way to show your thanks to your bridesmaids, but capturing such an important sentiment through a piece of jewelry is no easy task. Finding the perfect jewelry gifts to thank your bridesmaids for their love and support shouldn't have to be difficult. Instead, it should be a celebration of the people who mean the most to you and an effortless way to communicate your love. That's why we've put together a full guide that will help you choose great gifts for your bridesmaids.
Decide on a Budget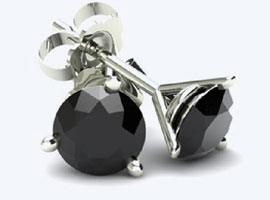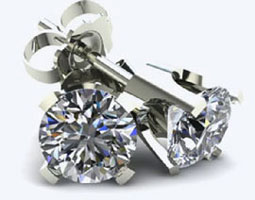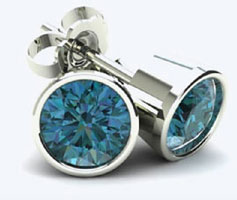 By the time you are choosing gifts for your bridal party, the rest of your wedding planning is likely complete, so you've had plenty of experience in setting and sticking to a budget. Budgeting for bridal party gifts is no different. There are several factors to take into account when setting a budget for your bridesmaid jewelry gifts.
First, consider the number of bridesmaids you have and the fact that you want to buy each one something of equal value. Shelling out $300 for a beautiful gift is nice in theory, but this becomes much more difficult when you have to buy 8 of a similar price range. At the same time, you should take into account the amount of money your bridesmaids have spent on your wedding, and buy bridesmaid jewelry gifts accordingly.
At Pompeii3, we offer you the ability to customize color, clarity, weight, and setting to create a gift that is unique and specific to each bridesmaid's taste, while still providing cost-effective options. With this unique ability, you can choose great gifts for your bridesmaids that are guaranteed to fit into your budget.
Find Something Wedding-Appropriate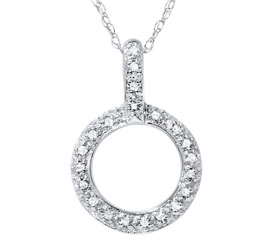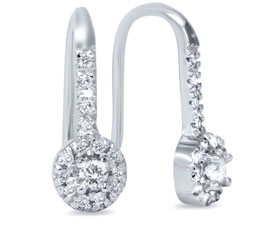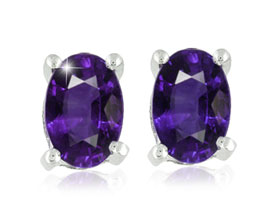 There is no specific time to give out bridesmaids gifts, but it is customary to present them to your bridal party either during the rehearsal dinner or on the morning of the wedding. Considering the timing, it is also customary to choose bridesmaid jewelry gifts that can be worn during the wedding. Therefore, you must take into account the unique style, color scheme, and fashion of your wedding to choose bridal party gifts that will complement your big day.
Simple pendants with white diamonds are a beautiful and simplistic addition to a bridesmaid's outfit that will add a splash of interest to their ensemble without capturing too much attention. However, pendants are not the right choice for high-neck bridesmaids' dresses. In that case, dangle or drop earrings are a perfect option that will add an air of elegance to your bridal party gowns. If you're feeling particularly adventurous, you could also choose bridesmaid jewelry gifts made with gemstones, as long as the color of the gemstone aligns with or complements the colors of your wedding.
Choose Something They Can Wear Again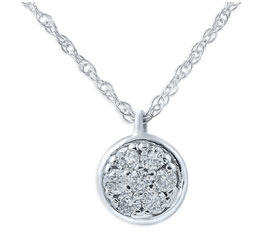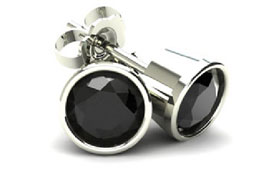 One major advantage to choosing jewelry gifts over other types of bridesmaid's gifts is that jewelry can easily be worn again and again. Jewelry offers a versatile option that your bridesmaids will want to use consistently, unlike a monogrammed robe or t-shirt that will likely only be used once.
While you should find a piece of jewelry that is appropriate for your wedding, you should also choose something versatile and simple enough for everyday wear. Simple stud earrings with a beautiful design are guaranteed to complement any outfit, gorgeous colored diamond pendants can add interest to the neckline of every ensemble, and black diamond studs can make an interesting addition to any jewelry box.
Whatever your taste might be, strive to choose bridesmaid jewelry gifts that your ladies can wear on any occasion.
Cater to the Taste of Each Bridesmaid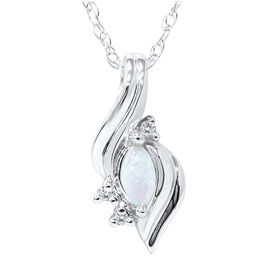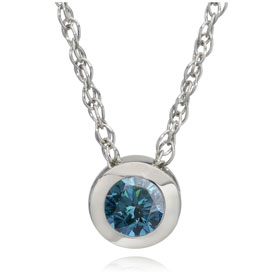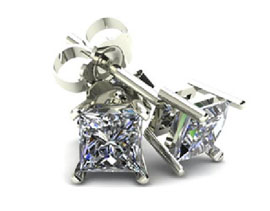 While choosing one gift for every member of your bridal party is an acceptable option, gifts that are chosen with the specific tastes and style of each bridesmaid in mind are often more meaningful and impactful. Considering everything your bridesmaids have given to be in your wedding, showing that you took the time and effort to choose a gift that speaks to their specific style is sure to mean more to them than a generic gift given to every bridesmaid.
Bridesmaid jewelry gifts can be more difficult to personalize, but taking the time to sort out gifts that each bridesmaid will love will communicate your appreciation for them and ensure that they know how important they are to you.
Bridal Party Gifts From Pompeii3
If you're searching for truly great gifts for your bridesmaids, you should search the online catalog at Pompeii3. We offer fine jewelry at every price point, taking the hassle and the stress out of bridal party gift-giving. Plus, with our Pompeii3 Promise, you can be sure that every bridesmaid will have a piece of jewelry that they'll cherish for many years to come.
Have more questions about our bridesmaid jewelry gifts? Contact our team today at Pompeii3, and they'll be glad to help!