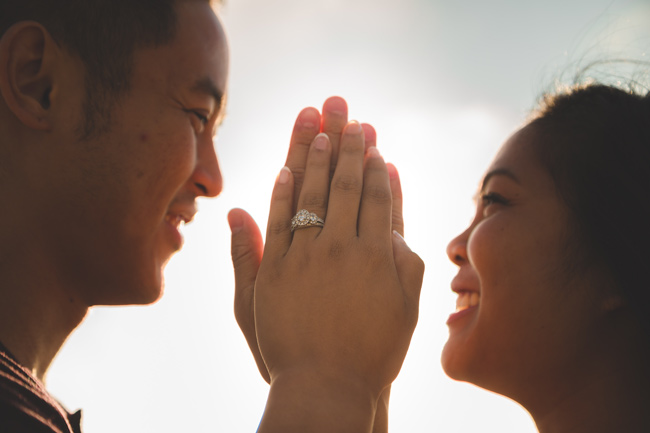 When you get married, it's customary to exchange wedding bands during the ceremony. However, do you know about the anniversary rings tradition? On major milestone anniversaries (or anytime you want, really) you give your spouse a ring to celebrate.
Each milestone has a different precious metal or gemstone attached to it. Keep reading to discover the wedding anniversary rings by year for five of the most significant anniversaries.
First Anniversary: Gold
A couple's first year of marriage is a huge milestone. You've shared all your "firsts" in the form of holidays, birthdays, and more. You're likely still in the honeymoon phase, but potentially not quite 100% secure financially yet.
There isn't a gemstone associated with the first year, making this traditional anniversary ring a little more affordable for new couples. Opt for a tasteful stacking ring or a beautiful gold band set to express your love and excitement at sharing your first year together.
Fifth Anniversary: Sapphire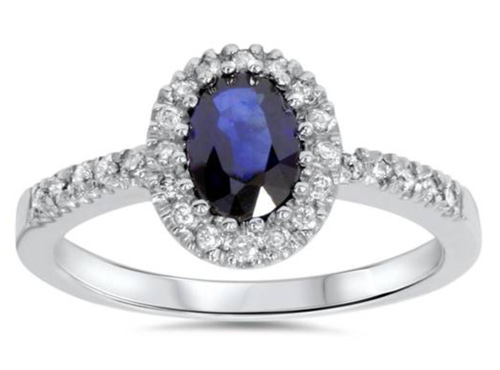 3/4ct Oval Blue Sapphire Halo Diamond Ring 14K White Gold (G, I2-I3) - $494.76
Half a decade is an important milestone and the next biggest one after the first year. Sapphire is the traditional gemstone exchanged on this anniversary.
While the usual color is blue, if that's not to your liking, you can find sapphires in shades of pink and violet as well. Consider a band with alternating sapphires and diamonds or a beautiful oval blue sapphire set in white gold for this traditional anniversary ring.
Tenth Anniversary: Diamond
No wedding anniversary ring by year collection would be complete without diamonds. Ten years of marriage marks a huge milestone for couples, containing lots of changes, challenges, and joys.
Celebrate such a momentous occasion with a diamond ring. Traditionally, the partner with the engagement ring gets a stackable diamond band to match the wedding and engagement set. Or, your partner may love a thin, understated band.
Twenty-Fifth Anniversary: Silver Jubilee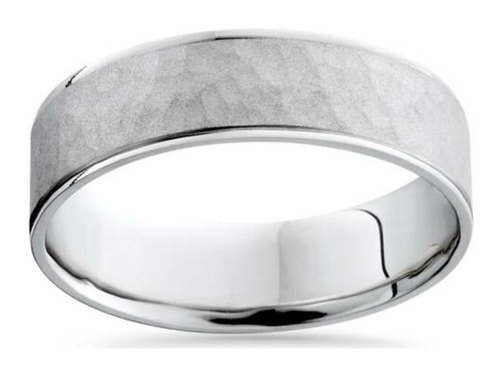 Men's Argentium Silver Brushed Wedding Band - $149.99
"Silver jubilee" is really just another way to say "silver anniversary." The focus here is on the silver and this traditional anniversary ring can include everything from sterling to Argentium. If it's silver, it counts.
This is another instance where a stackable band can be added to the wedding/engagement ring set. Or, a silver band with your partner's favorite gemstone is a wonderful choice. Even a simple brushed band looks stunning.
Fiftieth Anniversary: Golden Jubilee
If twenty-five years is celebrated with silver, it makes sense that fifty years would be gold. What better way to honor half a century together? Like silver, your options for this ring are varied. You can choose rose gold, white gold, or yellow gold.
What sets this apart from the first year is gemstones are usually included. Set your partner's traditional anniversary ring with their favorite stone or diamonds for an extra touch of beauty. Or, go classic with a simple, unadorned gold band. Whatever your partner's style, there's a gold ring to match.
Express Your Love with Pompeii3 Jewelry
Whichever wedding anniversary ring by year you choose, find it at Pompeii3. We provide free shipping on all orders and a 30-day money-back guarantee. Find handcrafted, heirloom-quality jewelry with us and make every anniversary special.