Posted by Pompeii3 on Dec 7, 2018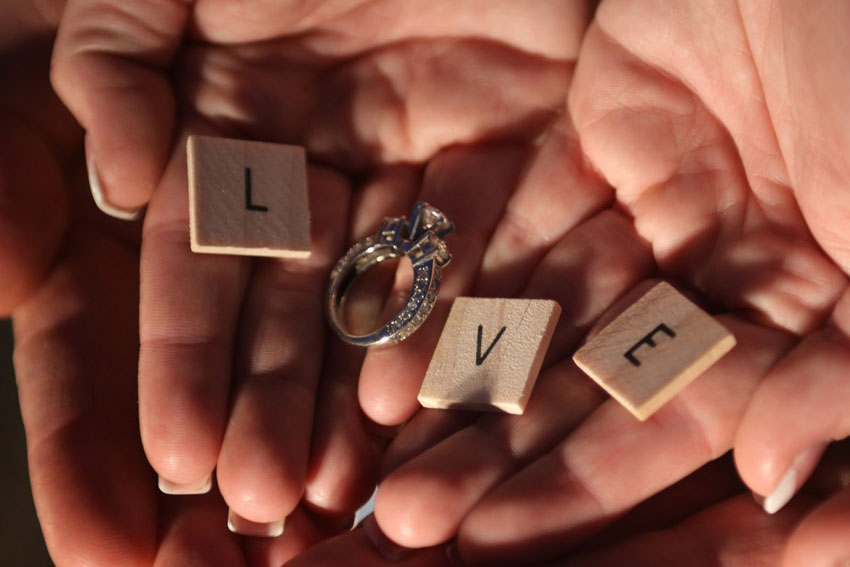 If you're looking for the perfect way to make your proposal extra special, you may want to design a custom ring. This process may seem daunting (and pricey) at first, but it can be surprisingly simple, affordable, and extremely rewarding. Gifting your loved one a ring that she knows was designed start to finish by you makes it even more priceless and memorable. At Pompeii3, each of our handmade diamond engagement rings is meticulously crafted in our U.S.-based location with an emphasis on quality and style. You can choose from a number of classic, traditional, vintage, modern, and unique designs that speak to your future spouse's individual style. Enjoy exploring our ethically sourced lab created diamonds, band designs, and metals that are offered as options in our design process. So where do you begin? The steps for how to build a custom engagement ring are made effortless and understandable with Pompeii3's custom ring builder. Keep reading for tips and tricks for creating a ring that fits your loved one's style and your budget.
Why Design a Custom Ring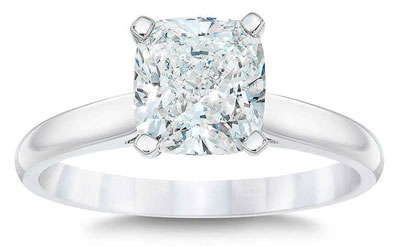 With thousands of pre-existing engagement ring designs already on the market, you may wonder why it's even worth looking into custom designs. Maybe you haven't found the perfect piece yet or maybe you just prefer to work in tandem with a master craftsman to see your vision come to life. This process is highly personable and can allow you the freedom to build a custom engagement ring that's exactly what you want.

It can be overwhelming to choose from the many ring styles available, but to design a custom ring allows you to choose what excites and appeals to you, without having to learn all the ins and outs and jargon specific to the jewelry industry. Plus, being involved in the design process creates a unique bond between you and the ring that will translate into a loving exchange when you drop to one knee for your proposal. Your fiancée will be thrilled to be the only person in the world with your individual, custom diamond engagement ring!
Start Designing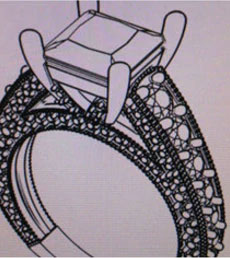 With so many diamonds, settings, and unique finishing touches to choose from, having an idea of what your future spouse likes can help you narrow down your options right off the bat. Before you design a custom ring, consider consulting her friends or family members to see if she has any preferences, or design something that you know you both will love. You can also examine existing engagement rings to see what appeals to you and your sweetheart. Then, consult an online tool that clearly outlines how to design a custom ring with easy to understand steps and graphics. Be sure to choose a reputable ring designer, like the one on our website, that offers the assistance of expert and skilled jewelers to make your vision become the perfect reality. We understand the craftsmanship behind custom rings and will be able to guide you through the process and thoroughly answer your questions from start to finish. You will also want to ensure that your chosen custom diamond engagement ring is made from the highest quality materials and crafted with proven techniques.
Work Closely with Your Ring Designer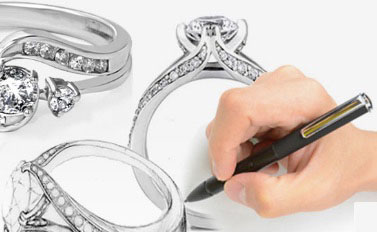 As you design a custom ring, you may want to consider providing your jeweler with pictures or sketches of the design you have in mind and request a rendering in return so you know your ring is being designed flawlessly. At this point, you will also be able to work with your designer to determine a price point that ensures you receive a product without going over your budget. Remember that the Pompeii3 designer you are working with is experienced in how to build a custom engagement ring that pleases everyone, so asking questions and working collaboratively is not only possible but preferable!
Start with the Perfect Diamond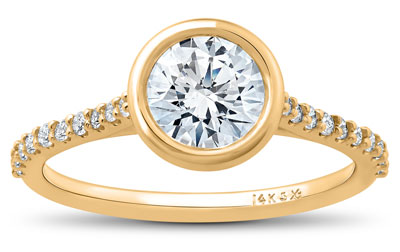 The centerpiece of your custom diamond engagement ring should be the sparkler that you select. You can choose to design a custom ring that your diamond with gemstones for a more customized look (such as her birthstone) or perhaps opt for a lab-grown diamond. The latter has grown in popularity in recent years as the lab growth process has become more refined and meets the high standards of quality and beauty.

You will also need to decide the carat weight of your diamond or diamonds, as well as the shape, color, and clarity. All of these options can affect the price of your ring and can be tailored to meet your specifications as you figure out how to build a custom engagement ring that's right for her. Choose from stunning shapes like pear, princess, emerald, cushion, or marquise before deciding how to accent the ring's diamond flawlessly.
Choose a Metal and Add Custom Details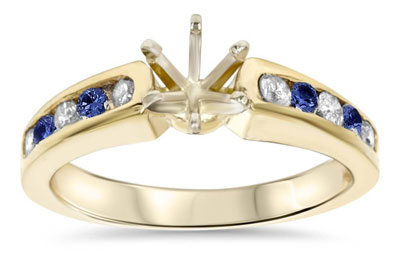 Next up, as you design a custom ring, you can consider metal types for your engagement ring's band. White gold or platinum are cooler colors, while rose or yellow gold are a little warmer and bolder. If you choose to set your diamond in a gold band, you can also decide which karat weight works best for you.

You can then start thinking about any unique details you want in your ring design — perhaps you want additional diamonds on the band, a three-stone design, or vintage-inspired detailing that sets the piece apart. Don't be afraid to consider different options and talk them through with your jeweler until you reach a decision that she'll absolutely love.
Enjoy Your Beautiful Creation
Designing a custom diamond engagement ring from start to finish can be an extremely rewarding and special process that both you and your future spouse will appreciate and cherish for a lifetime. Remember that there's no right or wrong way to design a custom ring, so never feel that your taste, choices, or budget are prohibitive. When you work with our designers who are just as passionate about helping you build a custom engagement ring, you will feel totally comfortable with the quality, value, and expertise offered to you during each step. The thoughtfulness, love, and care you put into your ring will result in an even deeper bond with your partner and give them a one-of-a-kind piece of jewelry that no one else has!