Posted by Pompeii3 on Mar 13, 2019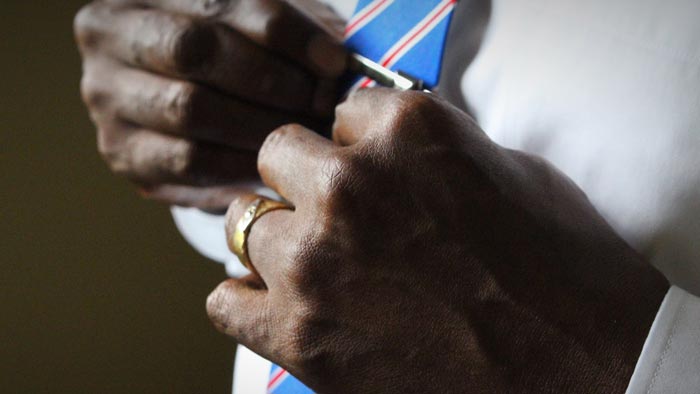 So much time and energy goes into the choice of a woman's engagement and wedding rings — and for good reason! After all, the diamond engagement ring is the piece of jewelry that will seal the promise of your upcoming nuptials. In addition, sometimes the woman's wedding ring is either bought together with the engagement ring as a bridal set, making that choice simpler.
With all of the hubbub surrounding helping guys choose a woman's ring, there's scant help available for women who need assistance choosing their guy's wedding ring. In fact, when you're looking for a wedding ring for him, you might be downright confused because it's the first piece of jewelry you've ever purchased for a man before. What are you supposed to do?
At Pompeii3, we specialize in being purveyors of fine rings for men and women. We often come to the assistance of women who need some extra help in choosing their future husband's wedding band. We've put together a list of five mistakes women often make when choosing their future husband's ring. Avoid these common pitfalls, and you're well on your way to making the perfect ring choice!
1. Forgetting to Set a Budget
Before you start to look for a ring, consider how you're going to pay for it. There's no hard-fast rule for who should pay for a guy's wedding ring. Although many women pay for the ring themselves, it's also common for the couple to both share in the expense. Before you begin searching, make sure you know where the funds for the ring are coming from.
Once you have the source of income secured, then you need to set a budget. Without a budget, you may end up spending far more than you intended. The consequence of this is that you'll likely end up having to take money from somewhere else in your wedding or honeymoon budget to compensate for overspending, which isn't ideal.
If you're considering financing your guy's wedding ring, Pompeii3 has a shop now and pay later program that features 0% financing with approved credit. We're glad to assist couples in financing engagement rings and wedding rings, because we know it can help give them some much-needed financial breathing room before the big day.
2. Ignoring Him in the Process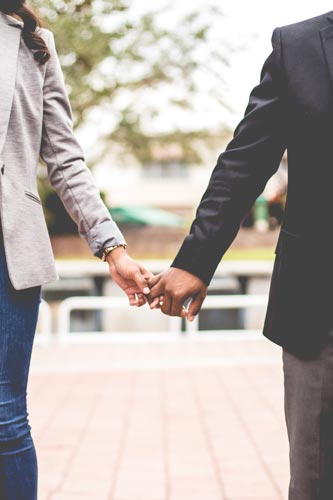 Before you start your hunt for a guy's wedding band, ask him if he'd like to be part of the process. Although he may want you to make the choice, you might be surprised to find that he'd like some input. After all, he's going to be wearing the ring for the rest of his life!
Have him browse through the pages of the men's wedding bands we offer here at Pompeii3. For instance, do you know if he likes the popular men's braided wedding band style or a simple and plain band? You won't know unless you ask! By taking some time to learn his taste, you'll find that the decision may be easier than you first imagined.
3. Viewing a Limited Number of Styles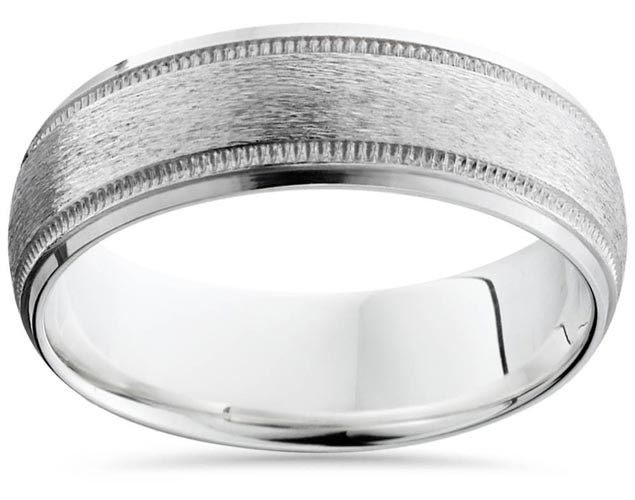 Of course, when your fiancé chose your engagement ring, he took time to consider your personality and taste in his quest to find the perfect ring. When you're looking for a guy's wedding band, your search should be similar.
Most grooms desire plain men's gold wedding bands, there's no denying that. But don't limit yourself to this category. If your future husband has a bit more style, have you considered selecting men's carved wedding bands? The designs are still understated but have a more modern look. If you think your fiancé would like diamonds in his wedding jewelry, you can find a ring with one simple diamond set into the band, or you can go all out with a bevy of sparkling stones. The bottom line is this: after combining his input with your own observations, choose a band that will reflect his nature and style.
4. Not Exploring Other Metals
Yellow gold, white gold, or rose gold? For most women looking for guy's wedding band, these are the three choices they're familiar with. Of course, this is natural because these are the most popular engagement ring metals.
However, did you know that there are other metal options available when you're looking for a wedding ring for him? Consider these options:
Titanium: This metal is extremely lightweight, durable, and is priced far below similar-styled gold rings. The negatives of titanium rings? Once they're purchased, they can't be resized. Also, although scratching is unlikely due to its durable nature, any scratches that end up on the ring can't be buffed out.
Platinum: In many ways, platinum is the most precious of all the precious metals. It's cool white color is natural, unlike white gold. This means that it will always maintain it's icy white appearance. Platinum is also naturally hypoallergenic, which is important for some individuals. The biggest downside to titanum is the price, which is significantly higher than gold.
Palladium: Jewelers have recently started using this metal in the creation of wedding rings. In fact, palladium was only officially recognized as a precious metal in 2010! Palladium is similar to platinum in color and can be found better price points. The drawbacks of palladium? It can be hard to find and extremely difficult to repair.
5. Neglecting To Match Your Bands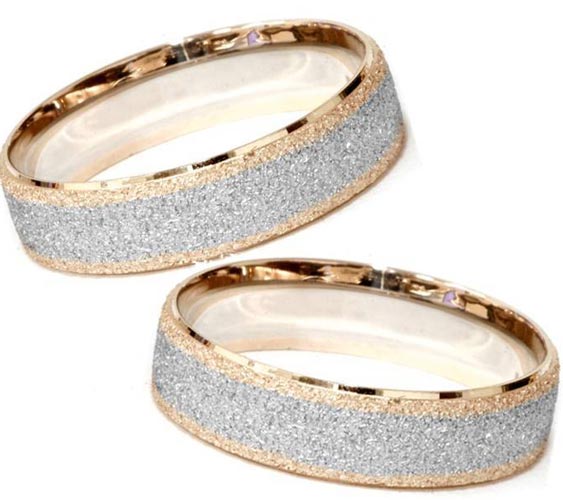 For some couples, having matching bands (or at least matching styles) is important. For instance, if you have a vintage style engagement and wedding ring, you may want to purchase a men's braided wedding band to go along with it.
Of course, this isn't true for every couple, but you won't know for sure unless it becomes a topic of
conversation. Have an honest discussion about how you feel in regards to matching bands before you choose your guy's wedding band. If you're not sure what side of the fence you're on, take a look at some of Pompeii3's his and hers matching wedding ring sets for some inspiration.
Choose Your Rings From Pompeii3
No matter what you end up deciding, one decision is easy to make: purchasing your rings from Pompeii3. Not only do we have a wide selection of various styles, metals, and price points, but when you buy from Pompeii3, you're getting the highest quality jewelry you can find anywhere. We're so confident in our product that we offer a 30-day money back guarantee and a 180-day warranty.
You've got the perfect man, now get the perfect ring...from Pompeii3!