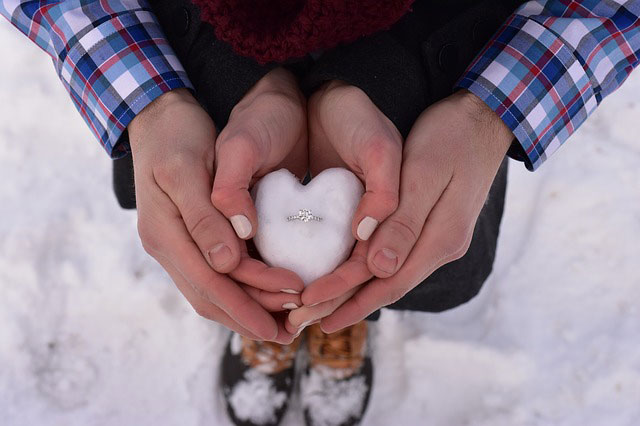 Don't you wish that your fine fashion jewelry could look as beautiful as the day you first received it? There's good news for you: using fine jewelry cleaner or other household items to shine your cherished jewelry is simpler than you think. Not only that, but routine maintenance can be done right at home!
If you have an heirloom piece, or jewelry with great sentimental value, you may feel more comfortable sending your ring to a jeweler to receive a buff, polish, and an overall professional cleaning. However, you can achieve much of the same results with a few simple tools and by utilizing some easy-to-follow care instructions. Here's what you need to know about how to clean fine jewelry:
Soap and Water Will Work Wonders
If you shop online or at your local jewelry store, you'll find a vast array of expensive fine jewelry cleaners. Often, when it comes to cleaning products, the old adage is true: "You get what you pay for." However, this isn't true for cleaning your diamond engagement rings, earrings, or bracelets. Believe it or not, a mild dish soap and water will typically do the trick.
When it comes to utilizing dish soap to clean jewelry, just a few drops will suffice. Add it to warm water and stir gently. You don't need bubbles; you just want the soap to be able to help wash away the oils that have accumulated on the metal and stones.
A Fizzy Solution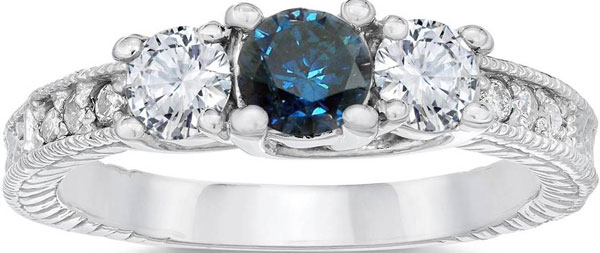 1ct Vintage Blue Diamond 3-Stone Engagement Ring 14K White Gold (G/H, I1-I2) ($747.99)
Are your wedding rings in need of refreshing? Would you believe that the effervescent power of Alka Seltzer could do wonders for your jewelry? Simply soak your jewelry in water, drop the tablet in, and allow it to dissolve. Of course, make sure you don't use a flavored version of the medicine, since it typically includes dyes that could harm your piece.
Brush Away Oil and Dirt
Once you've soaked your ring with soapy water, Alka Seltzer, or another fine jewelry cleaner, you'll want to brush away the grime that has accumulated on your jewelry that caused it to lose its luster and shine. Your best choices will be either a clean washcloth or a soft-bristled toothbrush.
A word of warning: if you're cleaning your piece over a sink, make sure you plug the drain first. Although it's rare, if a stone pops out during cleaning, you don't want it to fall down the drain!
Choose Your Fine Jewelry From Pompeii3
No matter where you go for wedding ring repair, make sure you purchase all your fine jewelry at Pompeii3. We carry a vast array of diamond engagement rings, gemstone jewelry, and fashion pendants (to name a few!). Contact us today, and we'll be glad to answer your questions regarding fine jewelry cleaner and repair, as well as helping you find the perfect new piece!