Christmas: "the most wonderful time of the year." When it comes to buying fine fashion jewelry for the person you love, it may actually seem like the most stressful time of the year! The anxiety comes from many different factors, including:
"What kind of jewelry does she/he like?"
"Are we far enough in our relationship to buy jewelry as a Christmas gift?"
"How much money should I spend on diamond gifts?"
Don't stress! Your friends at Pompeii3 can help answer all of your questions. We've been assisting customers in their quest to find the perfect pieces for the perfect occasions for 100 years. Here are some things to consider when you're searching for the perfect Christmas gift.
Finding the Right Budget
Of course, we can't give you an exact dollar amount, because everyone's financial situation is different. Yet, your budget should be relative to the stage of your relationship. If you've just recently begun dating, a small and tasteful piece should be just the ticket. If you buy a piece too large, too soon, you may be sending a signal that you're more serious about the relationship than you may actually be.
For those in a long-term relationship, you'll find that a larger budget is more acceptable. Of course, for those who are engaged or married, setting your budget will strictly be a financial decision, as you won't have the same concerns of someone who is just starting a relationship. Just remember, as long as you put a lot of thought into choosing a gift that your special someone will love, the price tag won't matter to them.
Finding the Right Style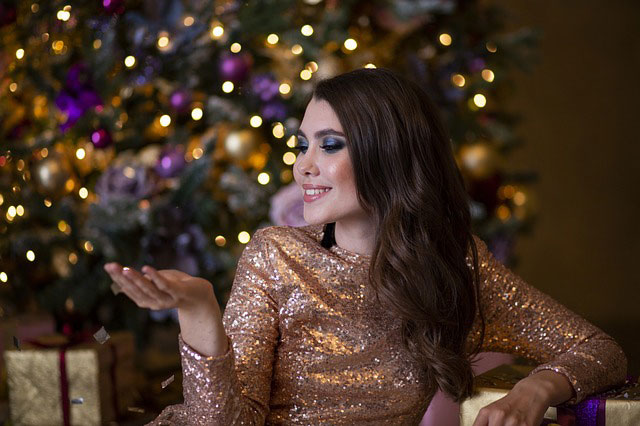 What kind of jewelry does he or she like? If you're not sure, you need to find out before you purchase jewelry Christmas gifts. Although Pompeii3 has a generous return policy, you'll want to hit the mark the first time. If you're unsure of what styles of jewelry your significant other likes, you can search for clues:
What kinds of jewelry does he or she wear? Do they wear any pieces on a regular basis? If so, take note of the types and styles they wear the most.
What do his or her friends say? Of course, you'll need to tread carefully, as you don't want your beloved to find out that you're asking too many questions. But asking a trusted friend may be a great source of advice.
Stop by a jewelry store. If you're at the mall or a department store, take a casual swing by a jewelry counter for inspiration.
Finding the Right Piece At Pompeii3
Now that you have the basic details ironed out, choosing jewelry as a Christmas gift will be much easier. Need some more inspiration? Check out some of these curated categories from Pompeii3, ranked from more casual relationships to committed relationships.
No matter what diamond Christmas gifts you choose, you can be sure that you'll get the highest quality and craftsmanship when you choose Pompeii3. Our selection is unparalleled, and our prices will not leave you out in the cold. Have questions? Contact us today, and we'll be glad to assist you in finding the perfect gift for the holidays!