Posted by Pompeii3 on May 6, 2019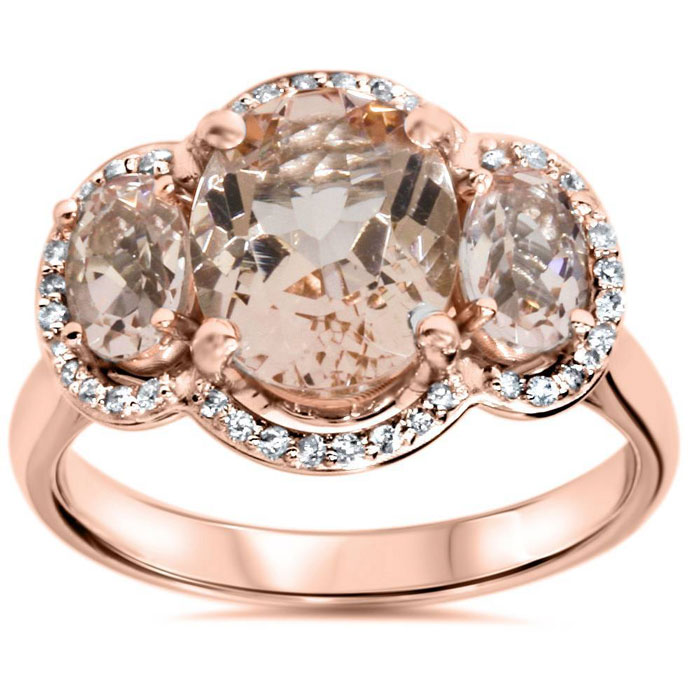 Just in time for the warmer weather, the gorgeous pale peachy hues of morganite jewelry have arrived along with this season's hottest trends for fine fashion jewelry. Showcasing a range of colors from blush pink to light salmon, this gem pairs beautifully alongside rose gold finishes and is the perfect choice for everyday wear or a lifetime engagement commitment. In addition to the stunningly subtle tones, this gem is incredibly durable and has quickly become a season favorite, as it continues to shine against daily use and lasts beyond life's surprises. Check out some great options for morganite engagement rings, studs, and other pieces to complete your favorite spring outfits.
Love is in the Air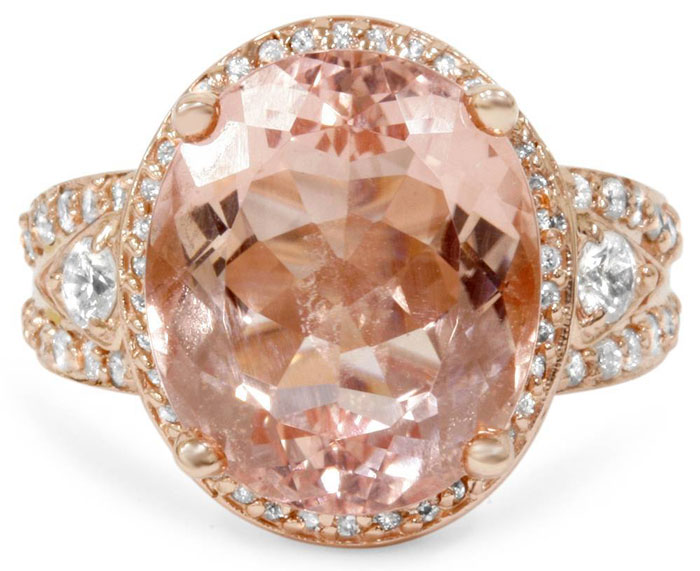 When strength and beauty combine to create this stunning and romantic gemstone, it's no wonder why morganite engagement rings are all the rage this spring. As morganite jewelry is extremely durable, it's a popular choice for couples looking for a gemstone to mirror the beauty and enduring commitment of their engagement, without breaking the bank. Whether a blushing bride or a fierce fiancee, these peachy floral engagement rings are perfect for any spring proposal. And finding the right cut, setting, and value is easy with our guide to selecting the perfect ring (and is easy to share with the guys for a little jewelry education!). We also offer custom ring design and consultation in order to build the perfect engagement ring with your partner.
Single and Sassy in Salmon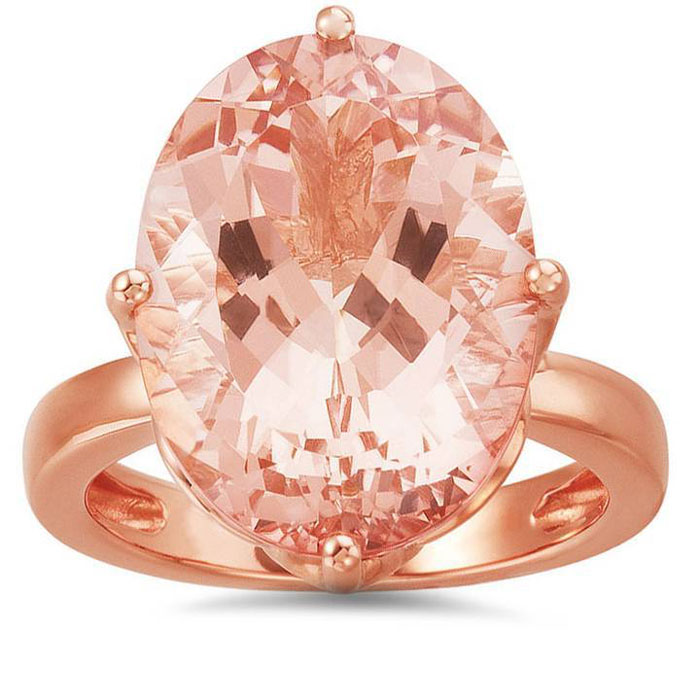 If you haven't found your lifelong love but still want to show off your own piece of morganite jewelry, you definitely can! There is plenty of fine fashion jewelry out there featuring morganite gemstones that will help you shine this season without committing to the long-term. Draped, dangled, or dramatic - this stone always makes a statement. Pair them with pearls to reflect the glisten of the gem, or donn a simple set of diamond studs for a classic, everyday look. Rose gold settings bring out the pinky-peach hues of the morganite and are perfectly on-trend this spring season. Host a garden happy hour or treat your bridal party to spring's most delicate and dazzling gemstone!
Where Value meets Sustainable Quality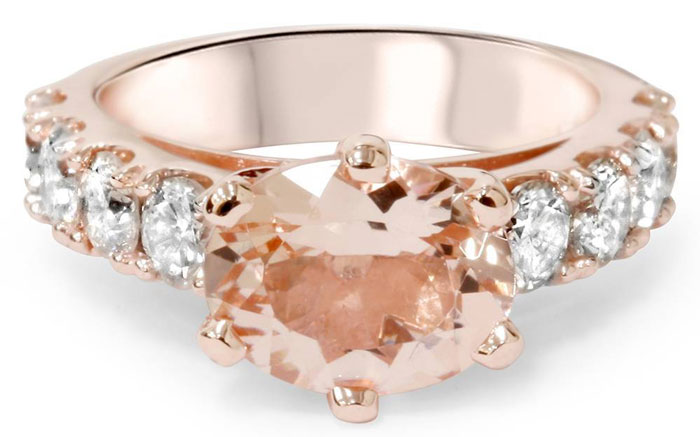 Gems are a gorgeous way to celebrate any occasion, but finding environmentally-friendly stones that don't break the budget can be difficult. However, exclusive lab-grown and genuine diamonds and jewelry are easily found at here at Pompeii3. We handcraft each piece to provide you with excellent quality and affordability. In addition to diamonds and gems, we offer an array of stackable rings, bracelets, earrings, and diamond pendants that are easily mixed and matched to create the perfect look for any occasion. Check out our line for stunning pieces that you can wear for years to come, without hurting your wallet.