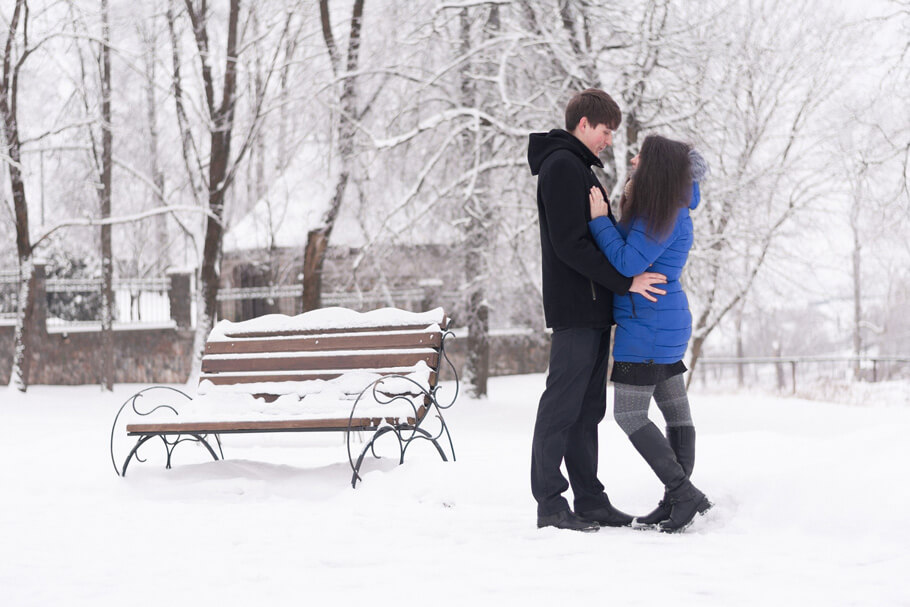 Here at Pompeii3, we're not just purveyors of high-quality diamond gifts. We're also hopeless romantics, and we're not ashamed to admit it! There's never a bad time for a wedding proposal, but let's be honest, we think winter proposals are the absolute best. There's something about the combination of the cold weather, twinkling lights, and freshly fallen snow that's absolute magic.
If you're looking for wintertime snow proposal ideas, we want to pass on a few ideas that our customers have shared with us over the years. Get your scarf, snow boots, and handmade diamond engagement ring ready, it's time to talk about winter proposals!
Propose at a Christmas Tree Farm
We understand that there's a difference between Christmas proposals and wintertime proposals, yet there's no doubt that some overlap exists. A unique and memorable way to propose involves a visit to a local Christmas tree farm. Understand, we're not talking about dropping to one knee at the fly-by-night shop selling trees on the grocery store parking lot. We're talking about a real Christmas tree farm where you can cut down your own tree. Not only is this an unexpected place to pop the question, but it's also a charming backdrop for pictures afterward!
A Hot (Chocolate) Proposal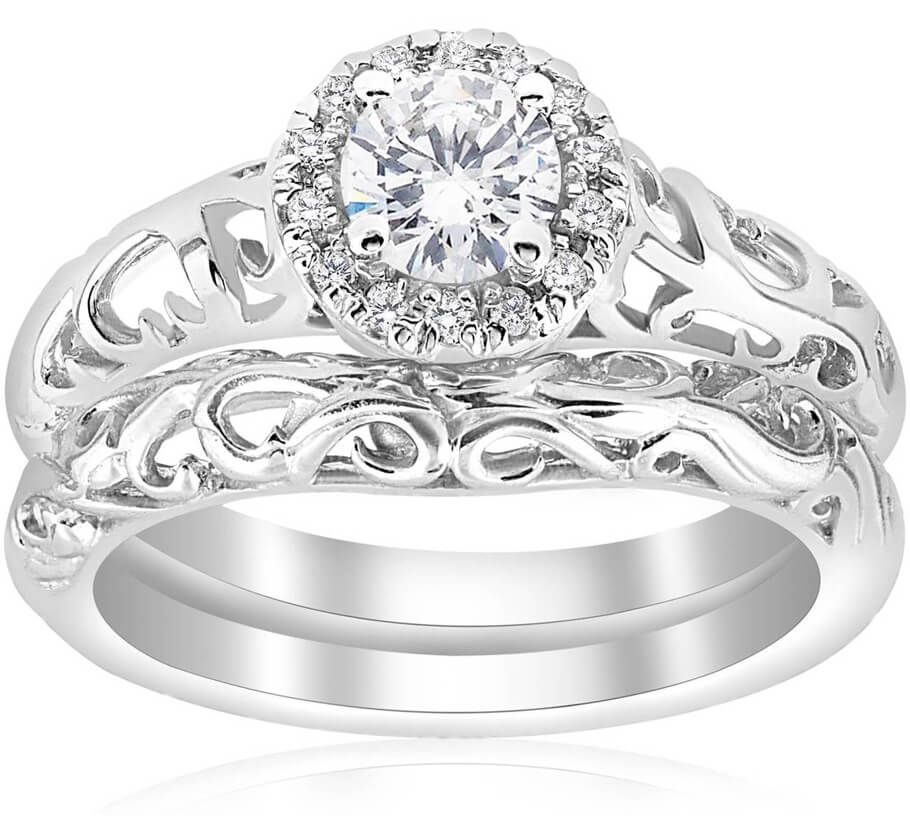 5/8ct Round Diamond Vintage Engagement Wedding Ring Set 14K White Gold (G/H, I1) - $882.03
Nothing says wintertime like a warm cup of cocoa. For an intriguing and unanticipated wintertime proposal, utilize a cup of hot chocolate to pop the question for you. Have a barista make a latte-art-styled message at the top of the drink saying, "Will you marry me?" and hand it to your beloved nonchalantly for a real surprise. If you're going to propose at home, you can purchase a mug with the question printed at the bottom. When that special someone gets to the end of their drink, they'll be in for the shock of a lifetime!
A Sleigh Ride Together With You
If you live in a rural area, there are typically local farms that offer winter sleigh rides. By working ahead with the folks running the excursion, you can create a one-of-a-kind proposal that will make your lover's heart soar. If you live in a more urban area, consider something similar: a horse-drawn carriage ride. Many larger cities offer them, and they can be absolutely magical with the cityscape lit up for the season.
A "Wedding" Party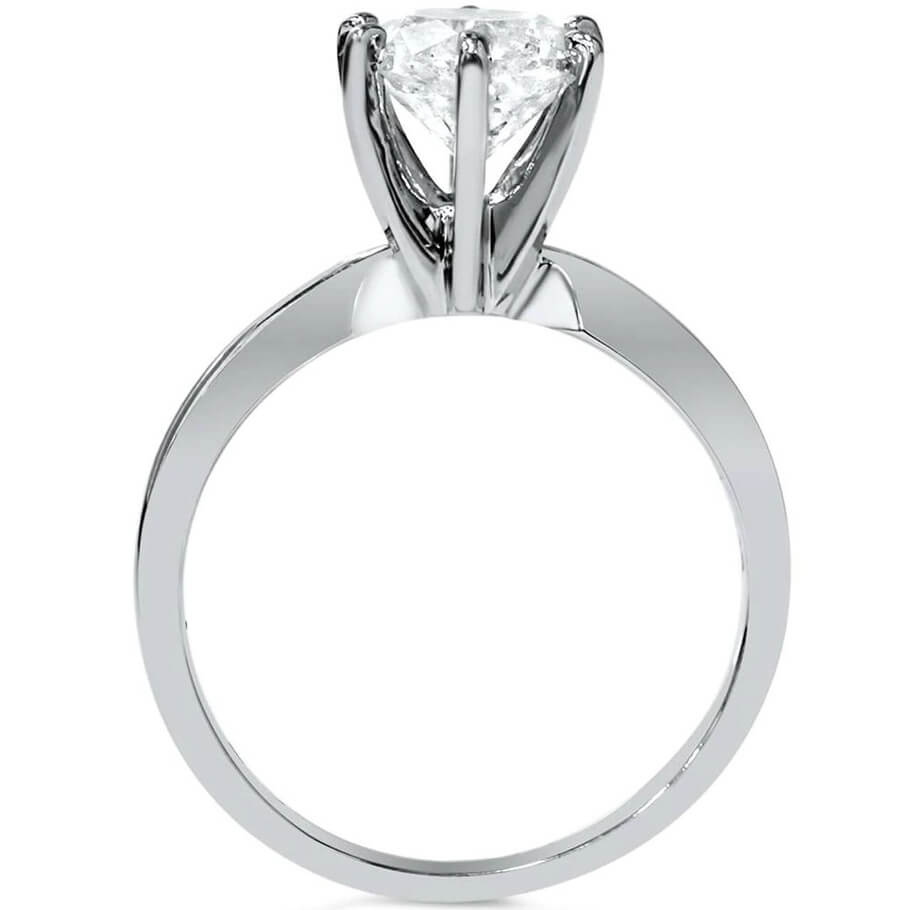 1 1/2ct Solitaire Diamond Engagement Ring 14K White Gold (F, SI2) - $1,999.99
One of the blessings of the winter season is that there's a multitude of parties gathering family and friends together. Consider popping the question at a Christmas Eve party, a New Year's Eve event, or even at a Valentine's Day dinner for couples. If you and your future spouse love communal events, using these holidays to your advantage affords a great opportunity to pop the question without inventing a surreptitious reason to invite everyone together for a party.
Choose Pompeii3 for Your Wedding Jewelry
Once your winter proposal is a success, don't forget that you'll also need his and hers matching wedding band sets soon too! For all your bridal jewelry needs, make sure you choose Pompeii3. Not only do we have an outstanding selection of engagement and wedding rings in stock, but you can also use our engagement ring designer online to create your own unique, one-of-a-kind piece.
Need help with your ring selection? Contact us today so our expert team can help you!