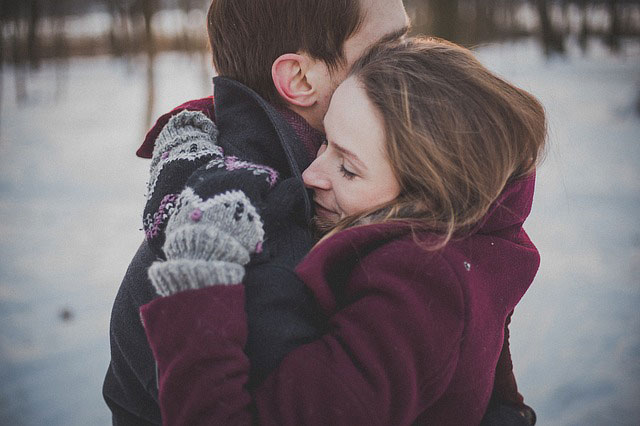 For some couples, there's nothing that can top a picturesque outdoor wedding held during the summer months. However, there's an increasing number of couples who see the enchantment of a winter wedding. Not only are the winter months desirable for their memorable surroundings and opportunities for photos, you'll especially appreciate a honeymoon in a warm-weather climate!
If you're planning a winter wedding, you may find that vintage inspired wedding rings will perfectly match the occasion. Whether you've already purchased a vintage diamond engagement ring or not, you owe it to yourself to see if the style fits your tastes.
At Pompeii3, we endeavor to make the process of purchasing wedding rings online simple and painless. If you're pondering a winter wedding in your future, here are a few reasons why vintage wedding rings are worthy of your consideration.
Vintage Inspired Wedding Rings Are as Cool as Ice
Although it's true that there are vintage rings that utilize yellow or rose gold, you'll find that a great deal of vintage engagement rings and wedding rings are crafted with white gold. The ice-cold nature of white gold is a perfect companion to a winter wedding. Not only that, but white gold makes colorless (rated D-F) or near-colorless (rated G-I) diamonds look even more spectacular.
Vintage Inspired Wedding Rings Sparkle and Shine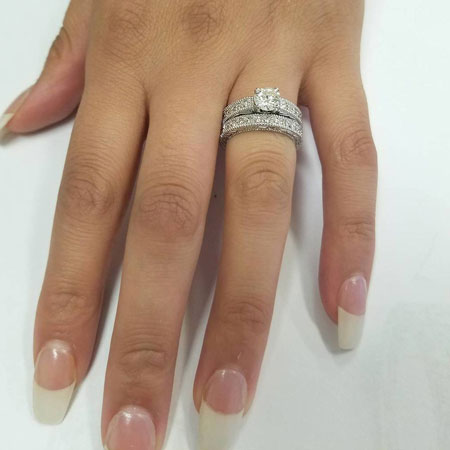 1 1/2ct Diamond Engagement Ring & Matching Vintage Wedding Band Set White Gold (H/I, I1-I2) ($1847.99)
If you've ever looked across a fresh blanket of snow on a sunny day, you know that the effect is lovely. Similarly, vintage style rings are designed with craftsmanship that brings the maximum amount of scintillation from the piece. You'll find flourishes such as milgrain, filigree, and pavé in vintage rings, and these types of elements cause the "bling" that will take your breath away the first time the ring is slipped on your finger.
Vintage Inspired Wedding Rings Are Unique
Vintage rings give a custom-made look, which hearkens back to a day when craftsmen fashioned each ring to be unique. You've heard it said that there are no two snowflakes that are alike. When you lay eyes on vintage wedding rings, you'll immediately realize that they're styles you don't see every day. These distinctive designs will be as awe-inspiring as your winter wedding!
Wedding Rings From Pompeii3
If you're looking for vintage wedding rings, you're best choice is to check out the wide selection that we offer here at Pompeii3. Not only do we offer a wide selection of engagement and wedding rings, we also carry gifts for bridesmaids, the mother of the bride, and (of course) the bride herself! At Pompeii3, we pride ourselves at being your all-in-one destination for bridal and wedding party jewelry.
Have questions about our fine pieces of jewelry? Contact us today, and one of our experts will be glad to answer your questions!