Posted by Pompeii3 on Mar 13, 2019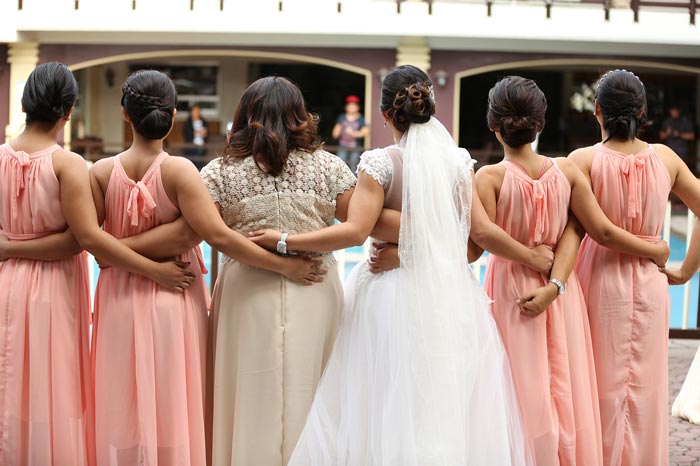 With your wedding day getting closer, you likely still have a multitude of plans needing to be made. Final decisions need to be considered, venues need to be booked, clothes need to be bought, and vendors need to be paid. Let's be honest, it can be overwhelming to take care of the myriad of details that still need to be ironed out.
Often times, one of the details that gets forgotten is purchasing a gift for each member of your bridal party. If you find yourself with this problem, it's tempting to get a quick, cheap gift so that you can check bridal party jewelry gifts off your list and move on to the next thing to accomplish.
However, finding meaningful wedding day gifts for your entire bridal party can be simple, without costing an arm and a leg. Pompeii3 offers a wide variety of excellent jewelry that your wedding party will love for a lifetime. So sit on your couch, relax, and let Pompeii3 show you some amazing pieces of jewelry at equally amazing prices.
Diamond Stud Earrings
Round diamond studs are one of the classic pieces of jewelry that belong in every woman's repertoire. The magic of these earrings is that they are simple, yet versatile. They easily match with any wardrobe or outfit (including those pretty gowns), always making them the perfect choice. Your bridal party will agree that they make phenomenal wedding day gifts.
Pompeii3 offers a variety of diamond stud earrings in a wide array of settings and sizes. Our easy-to-navigate price chart and ordering system means that you can get enough earrings for your girls with just a few clicks. Of course, with Pompeii3's diamond studs, you're not only getting high-quality, ethically-sourced diamonds, but you're also getting an unbelievable value as well. In fact, you'll save so much money over your local mall jewelry store that you'll have some money left over to look at gifts for the mother of the bride!
Gemstone Jewelry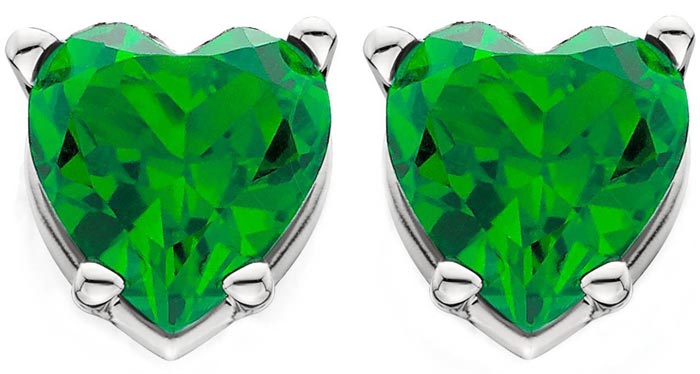 Looking for a meaningful wedding day gifts that even the pickiest bridesmaid will love? Consider gemstones! Gemstone jewelry comes in a dizzying array of colors and shapes, meaning there's something perfect for everyone.
Pompeii3 offers gemstone pieces in a variety of different forms. We have earrings, bracelets, bangles, and rings (just to name a few!). Each piece is meticulously crafted to allow the colorful gem to shine its brightest. You can be sure that whatever you pick, it will become a treasured heirloom.
Want to make a special connection with each bridesmaid? Consider getting each of them a piece of jewelry that features their birthstone.
Best of all, not only do gemstones carry deep, symbolic meaning, but you can also find stunning gemstone jewelry at reasonable prices, which makes it a prime wedding day gift for larger bridal parties.
Diamond Pendants
The lovely diamond pendant often has the unique ability to tell a story, making it another excellent choice for wedding day gifts. Depending on the message you're wanting to convey, you have a multitude of choices at your fingertips. They include:
When it comes to diamond pendants, your choices from Pompeii3 are nearly endless. Choose pieces with special significance, and they'll adore them forever.
Wedding Day Gift Shopping is Easy at Pompeii3
With Pompeii3 as your go-to jewelry source, you can stop fretting about bridal party jewelry and finally cross the task off your list. When you shop at Pompeii3, you always get the best:
Exceptional value: We craft all of our jewelry here in the United States. As a family-owned and operated business for over 50 years, we want you to be a repeat customer. That means we're going to give you the best value every time you shop with us.
Wide selection: At Pompeii3, we carry a large assortment of jewelry that fits every taste and budget. Still not sure exactly what to get your bridesmaids? We've compiled a list of our favorite wedding day gifts to make your search even easier.
Free deluxe gift box: How can the Pompeii3 experience get any easier? How about we ship your jewelry to you for free along with a complimentary deluxe gift box for each piece?
Don't wait any longer! Find all your wedding day gifts here from your friends at Pompeii3.