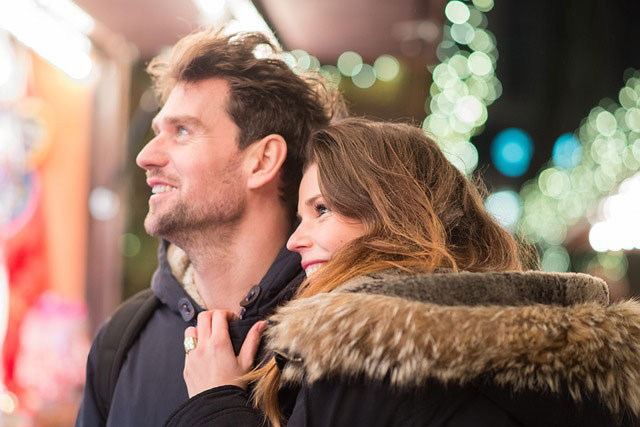 This coming Black Friday, why not skip the lines and shop online at Pompeii3 for black diamond jewelry? We have a wide selection of pieces for both women and men, and all of our prices are already budget-friendly—no Black Friday or Cyber Monday deals needed! Best of all, you can do all of your shopping from the comfort of your own home. So stream your favorite Christmas music, make a mug of hot chocolate, and peruse our vast selection without fighting the crowds!
To make it easier for you to make your list and check it twice, we've curated the following list of top black diamond jewelry.
Black and White Diamond Pendants

2 1/2ct Three Stone Real Diamond Pendant 14K White Gold (Black, AAA) ($549.99)
Your search should begin with pieces that pair with practically anything: black and white diamond pendants. Looking for something steeped with symbolism? Consider three-stone necklaces, which commemorate your past, present, and future together. Searching for something that reflects your giftee's faith? How about a black and white diamond cross? Your choices are almost limitless, so take your time and find something breathtaking.
Black Diamond Stud Earrings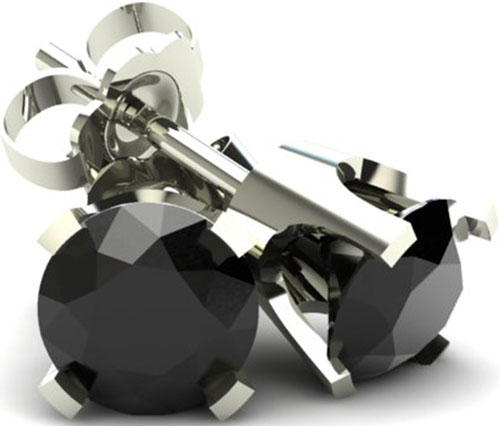 .40Ct Round Brilliant Cut Heat Treated Black Diamond Stud Earrings in 14K Gold Classic Setting (Black, AAA) ($120.99)
Consider a unique twist on classic diamond studs, and give your loved one something truly special. Black diamond earrings are simple, yet sophisticated. Moreover, we have four distinct styles to choose from. You'll find earring sets from .20 total carat weight all the way to 2 carats, so you'll find the perfect pair of earrings, no matter your holiday budget.
Black Diamond Wedding Jewelry
5 1/4ct Black Diamond Engagement Ring 14K Black Gold (Black) ($1,979.99)
Ready to take the next big step in your relationship? Make this a Christmas to remember with stunning, simple wedding rings. Ladies owe it to themselves to browse our eye-catching black diamond bridal rings. Whether you're searching for an engagement ring, wedding band, or a bridal set, we've got the black diamond selections you've been longing for.
Not to be left out, we've got diamond wedding rings for men as well. We carry black diamond guys' wedding rings that provide a bold statement.
Whatever you choose, Pompeii3 has the perfect rings to represent your love for each other.
Shop Black Friday with Pompeii3
This year, don't drag yourself down to the mall at midnight to find a good deal. Instead, buy your black diamond jewelry from Pompeii3. Not only can you shop at home, but we'll ship your fully insured purchase right to your door—free of charge. You can't make the holidays any more simple than that!
Have questions? Need help finding the perfect gift? Contact us today at Pompeii3. We're glad to assist! Then, sit back and relax knowing that your purchase is on its way in a lovely, free gift box, a little something for you and yours.