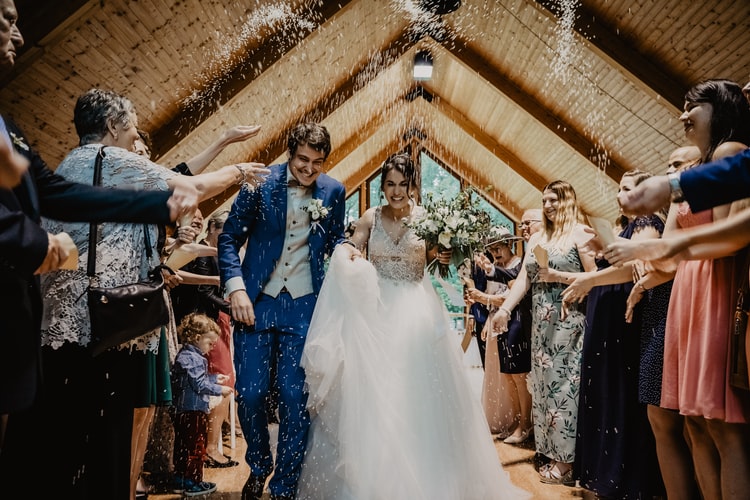 Thanks to the coronavirus, small or "micro" weddings have risen in popularity. While most aspects of your big day will remain the same regardless of the size of your guest list, there are a few key considerations to keep in mind when planning a micro wedding. Check out our guide for everything you need to know.
What Is a Micro Wedding?
Some folks invite more than a hundred guests to their big day. Large celebrations can be tons of fun! However, if you're going for a more intimate affair, a small wedding is defined as 50 people or less. Most folks planning a small wedding opt for an average of around 20 guests.
How Do I Plan a Micro Wedding?
Start with the Guest List
Planning a micro wedding means getting really selective about your guest list. Prioritize your closest friends and family members, the ones you absolutely can't imagine celebrating without.
If your list is pushing 50 people, you might need to pare it down a bit. Before the coronavirus, folks opted for a micro wedding mostly to save money. It's not necessarily pleasant to think about but remember that every guest comes with a price tag in terms of their meal, favor, etc.
Choose Your Venue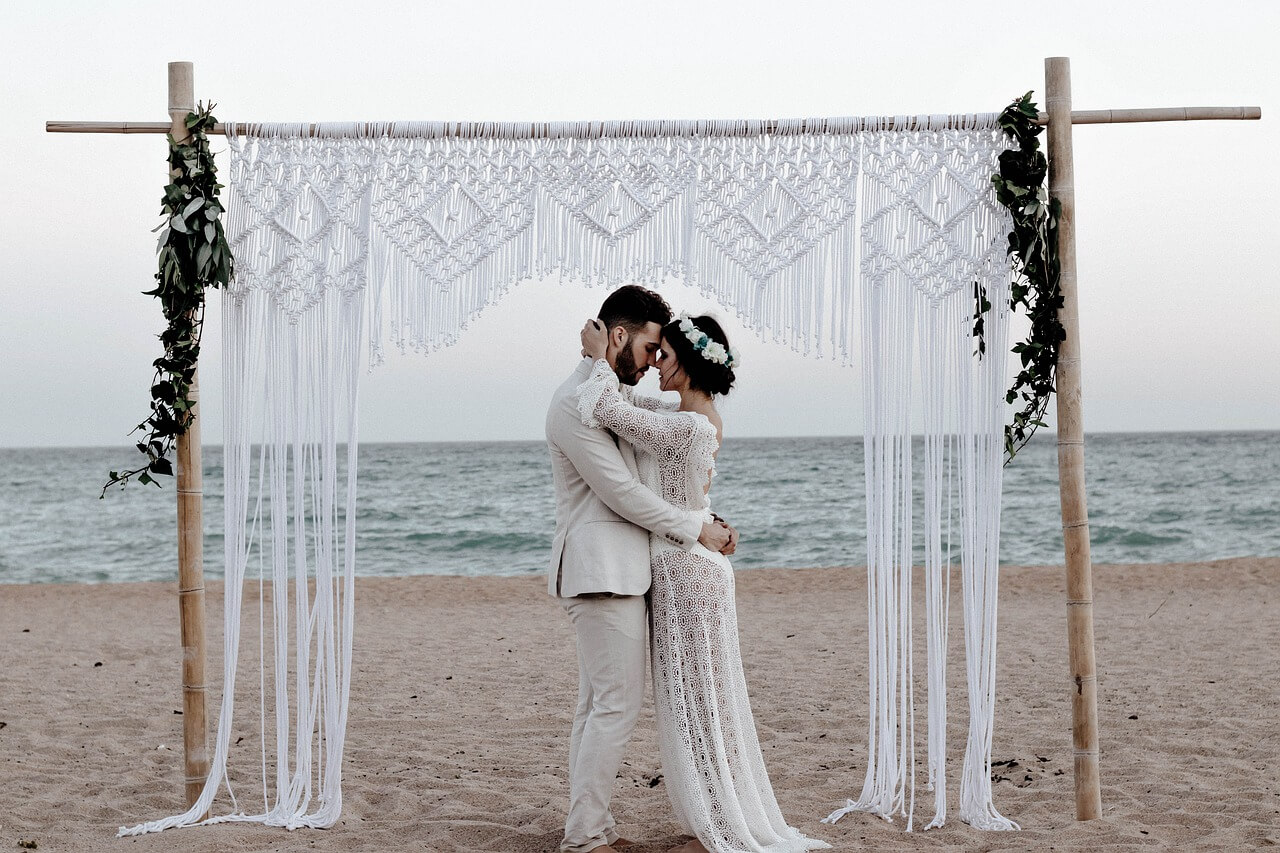 When planning a small wedding, choose your venue carefully. If you get married in a church with cathedral ceilings, for example, your wedding will be dwarfed by the scenery. Unless that's the sweeping look you're going for, choose a smaller place.

Outdoors at a park is a common choice (with permits, if necessary). For a truly small gathering, an intimate backyard wedding can be absolutely perfect. Or, if you have trouble explaining to people they're not invited, choose a wedding venue with a strict guest cap. That way you have a built-in reason why you need to keep the list small.
Skip the Wedding Party
Traditionally, even when planning a small wedding, there's a wedding party. However, you don't have to have one! Instead, try having just a single Maid/Matron of Honor and Best Man. Or, forgo the party altogether and stick with your carefully curated guest list.
Look into Virtual Celebrations
When planning a small wedding, don't neglect virtual options! This is especially handy if you have family or friends who don't live nearby. You can keep the guest list very small for your ceremony, for example, then open up your reception to more people who call in to celebrate with you.
Keep this tip in mind even when gathering in large groups is safe again. It's a thoughtful way to include your guests who can't travel for one reason or another yet still want to participate in your big day.
Make Your Wedding Dreams Come True
Planning a small wedding is still a lot of work! Make your dreams come true with Pompeii3 jewelry. Say "I do" with a pair of our handcrafted, heirloom-quality wedding rings. We've been designing stunning jewelry for more than 100 years, including stackable and stand-alone wedding bands.
Explore our diamond wedding rings to find the perfect set today. Enjoy free shipping on all orders!