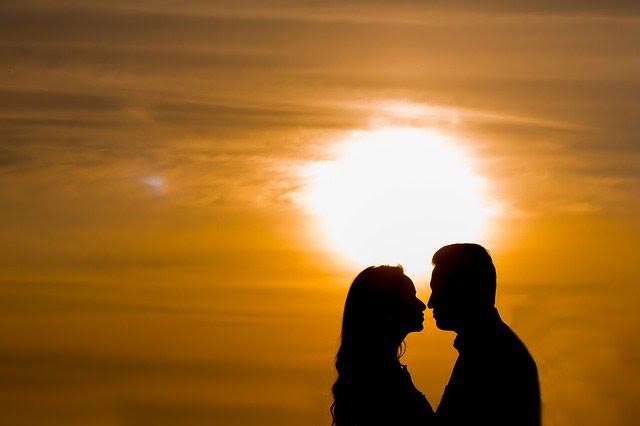 As Valentine's Day draws closer, you may be feeling the pressure to find the perfect gift for your special someone. We'll admit it: finding the right gift can be stressful. Flowers? Too cliche. Chocolates? Too many calories. Dinner at a fancy restaurant? Too crowded.
If you need tips for buying Valentine's Day gifts, Pompeii3 is here to help. In fact, our best-selling Valentine's Day gift is something you may never have thought of before: heart-shaped jewelry. It's the perfect choice for several reasons!
It conveys a meaningful message. You can find a myriad of pieces featuring every style, stone, and precious metal imaginable. And, maybe best of all…you can find a piece that perfectly fits your budget.
If you're looking for help finding heart-shaped gemstone and diamond gifts, here are a few ideas from Pompeii3:
Heart-Shaped Diamond Necklaces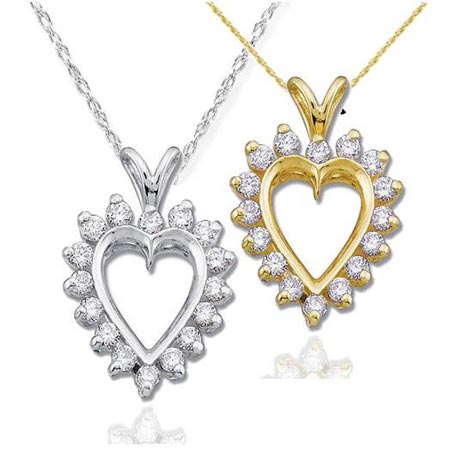 1/2CT Diamond Heart Pendant 14K Gold ($328.90)
Heart pendants are a go-to Valentine's Day gift because your love can wear hers every day. Whether she wears the necklace alone or stacked with other favorites, it will always be close to her heart.
When you search for heart-shaped diamond necklaces at Pompeii3, you'll have plenty to choose from. Select between diamonds, emeralds, and sapphires (to name a few!). You'll also find pieces crafted in yellow, white, or rose gold. Whatever you choose, we know she'll love it almost as much as she loves you!
Heart-Shaped Earrings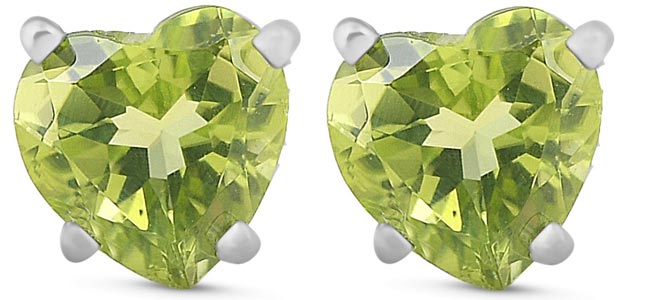 1ct Heart Shape Peridot Studs 14K White Gold ($98.99)
Maybe you bought your Valentine diamond stud earrings for Christmas. How are you supposed to top that? Simple! Buy her a pair of heart-shaped genuine gemstone earrings to match!
Many consumers don't realize that stones, like diamonds or rubies, can be fashioned into a heart shape. This intriguing cut features sleek lines and contours that make the dazzling characteristics of the stone shine even brighter.
Heart-Shaped Diamond Engagement Rings
3/4ct Heart Shape Diamond Engagement Ring Set 14K White Gold (G/H, I2-I3) ($769.99)
If you're looking for the ultimate in Valentine's Day gifts, a heart-shaped diamond engagement ring is the way to go. Our jewelers craft an unparalleled selection of jaw-dropping engagement rings, and several of these rings feature heart-shaped patterns.
Standing atop the pantheon of heart-shaped jewelry, an engagement ring featuring scintillating heart-shaped diamonds is a sure way to make this coming Valentine's Day she'll remember forever.
By the way, if you're nervous about making the unforgettable Valentine's Day proposal, don't worry. We've got several ideas to help you with that too!
Choose Your Valentine Gift From Pompeii3
Whatever heart-shaped jewelry you select for your loved one this coming Valentine's Day, one thing is sure: make your purchase from Pompeii3. For over 100 years, we've been crafting quality jewelry that's perfect for any occasion. Our customer service is also next-to-none. With free insured shipping on all orders, as well as a free 180-day warranty with each piece, you can make your purchase from Pompeii3 with complete confidence.
Still not sure what to buy this Valentine's Day? Contact us today at Pompeii3 so we can help!