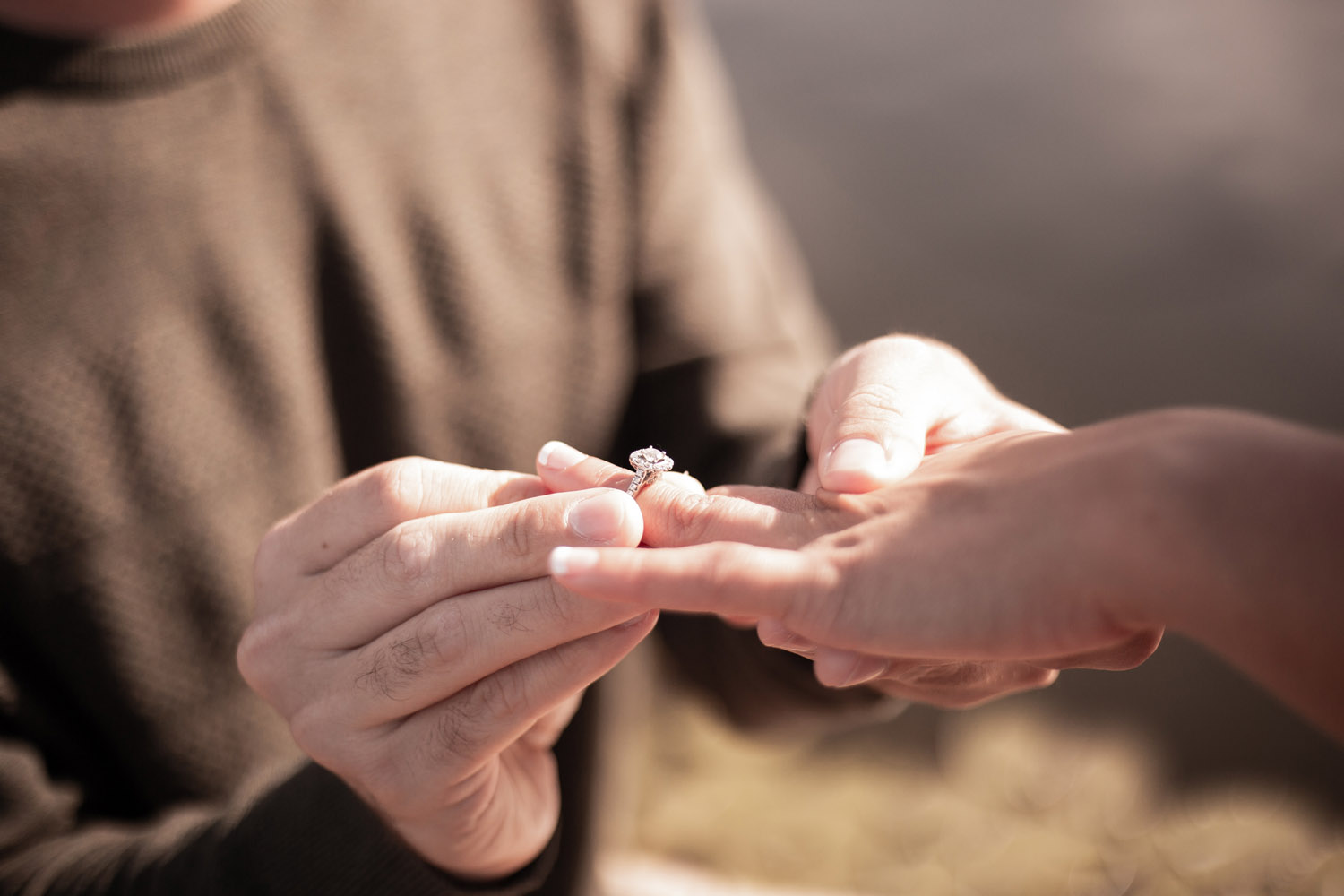 When we think of proposals, a lot of us have the mental image of making a path of rose petals that leads to our lover who's patiently awaiting our arrival down on one knee. While there's no questioning that this is a romantic proposal idea, why not take it up a notch? Get creative and dig deep because a proposal to spend the rest of your life with your other half should be approached with the utmost thoughtfulness! Keep reading for our favorite romantic proposal ideas!
Revisit a Sentimental Location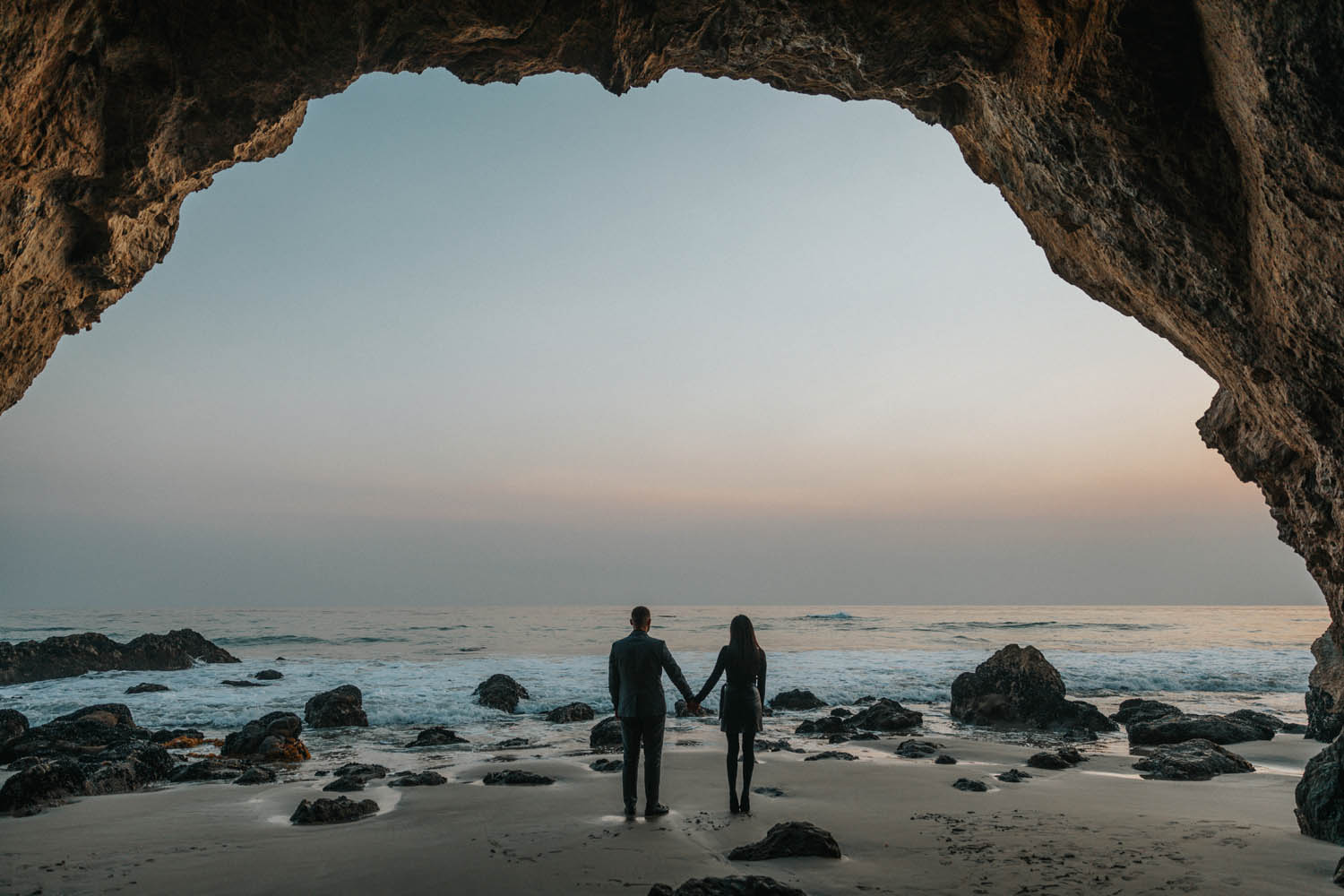 Did you and your partner have the most wonderful, romantic first date, where later you ran home to your friends and said, "guys, I think I found the one"? Or, rather, did you and your partner have an epic trainwreck of a first date where you highly contemplated saying no to a second date? Either way, the location and activities of your first date are a great place to start when thinking of romantic ways to propose!
Bringing your love full circle by proposing where your relationship began is not only symbolic, but it shows that you can remember the small details. Essentially, most partners just want to know that their significant other remembers the small stuff just as they do, and proving that you do is a foolproof proposal idea to bring out your romantic side.
To ensure the maximum romantic value of your special proposal moment, be sure that you know your partner's ring size! You don't want to be stuck down on one knee trying to place a ring that doesn't fit on your partner's finger.
Keep Things Close to Home
We know that these days, people are waiting longer and longer in their relationships to take the steps of getting engaged and married. Couples are building their lives together, getting themselves set up with a home and stable finances before approaching the idea of getting engaged or married, and establishing a strong foundation for their relationship to build on.
If you and your partner's established home is a safe space that is cherished greatly in your relationship, then why not utilize it for your proposal? Maybe your partner, like many people, isn't one for public displays that draw everyone's eyes to them, making an at-home engagement a perfect romantic proposal idea for you!
Cook your partner a romantic dinner, maybe even their favorite, and before dessert, pop down on one knee and ask the question. Tell them how much you love them and the life that you've built together.
Be Spontaneous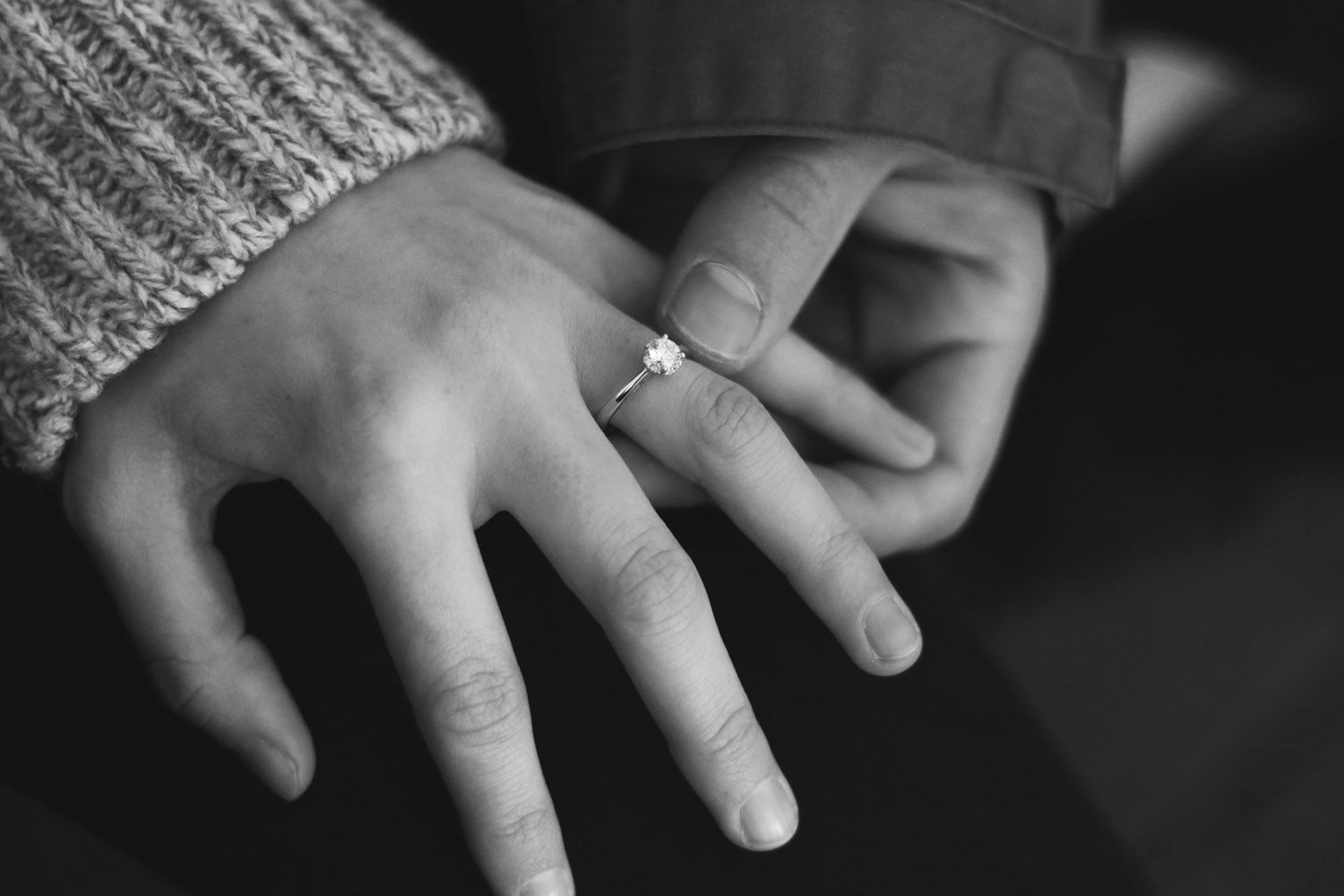 This feels like a simple suggestion to take into account when thinking of a romantic proposal idea, but sometimes, the less planning that you put into a proposal, the better. Carry your partner's ring around in your car, satchel, or keep it at easy access when you feel the moment is right. A spontaneous proposal can feel really romantic!
Now, as great as spontaneity is, there are a few non-negotiables to take note of when it comes to proposals. First, make sure your partner's family is aware of the situation and ask for your blessing. Second, if documentation is important to you or your partner, make sure you plan accordingly. Third, make sure that you have the engagement ring with you before you get down on one knee!
Make a New Memory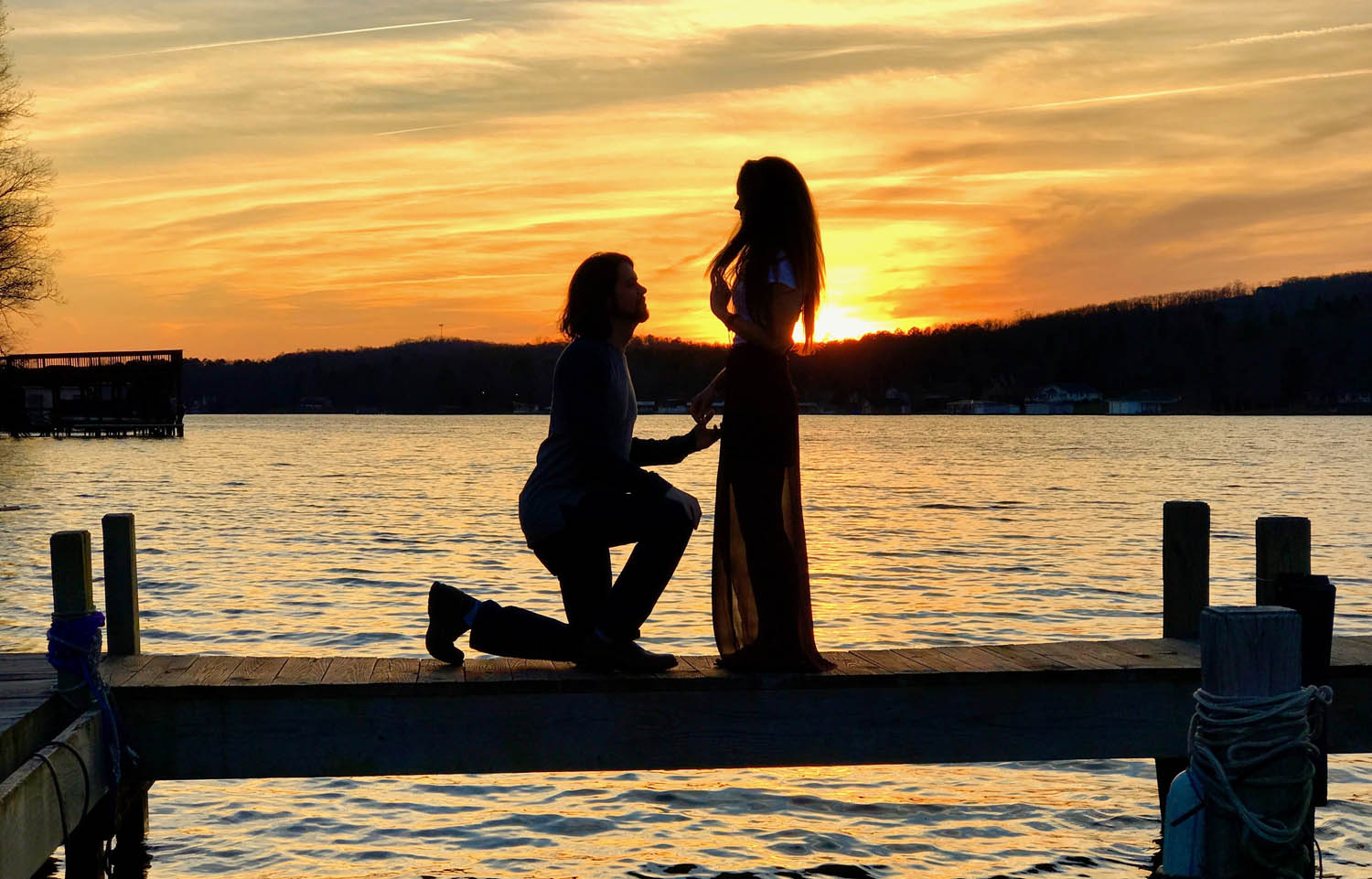 Another proposal idea that screams 'romance' is a getaway vacation, especially if you and your partner's favorite thing to do together is to explore new parts of the world. If planning trips is something that you do quite often, you can definitely get away with a surprise engagement on a trip. Plan a trip to that one place you've been talking about since you met each other, and use that to your advantage.
For a romantic proposal idea, opt for a walk along the coast of Italy or hike to the epic lookout points over icy blue lakes in Switzerland. Plan intimate dinners lit by the gentle flickering of candlelight, and disconnect from your phones and work. Make your getaway as intimate and personal as possible. Just when your partner is taking in the intimacy of your trip, that's when you get down on one knee and ask the question with an engagement ring you've picked out yourself. You can even design a ring together if you've already talked about getting married in the future!
Your destination will now hold even more significance in your relationship. Talk about a romantic way to propose!
Things About Rings to Keep In Mind
Need some helpful tips before you go engagement ring shopping? Here are a few things to keep in mind when choosing an engagement ring!
Know your partner's ring size.
Know your partner's ring style preferences! If you're not sure and they did not give you a helpful hint, ask their friends or family members. Someone should have an idea to help guide your search.
Decide on a budget; we promise you can find something stunning that your partner will love without breaking the bank.
Educate yourself on the 4 C's of diamonds as well as different metal options, stone types, and styles that are available.
Don't be afraid to check out lab-grown diamond rings, moissanite, or gemstone engagement rings! Sometimes you are able to get a bigger center stone for your budget with these options.
Check out our top-selling rings to get an idea of the popular styles that we see customers choosing time and time again.
Still feeling stuck with choosing an engagement ring for your romantic proposal idea? Reach out to our friendly customer service team, and we will be happy to help you make a decision!