February 14th is right around the corner, and you're thinking about finally popping the question. Congratulations! We don't mind admitting that we think Valentine's Day proposals are incredibly romantic and that it's an absolutely perfect day to express your undying love.
Of course, if you're thinking of a Valentine's Day proposal, you have a lot to consider in a fairly short period of time. However, we're here to help you! If you're looking to make this upcoming Valentine's Day the most special one you've ever experienced, consider these tips to make the day a success.
1. Determine Her Taste
Keeping engagement ring shopping a secret is hard...and sometimes it's impossible. In fact, some couples prefer to do ring shopping together. Does it ruin the element of surprise? Sure, a little bit. However, in these cases, she's willing to trade the element of surprise so that she can get the exact ring that she's been dreaming of her entire life.
So, whichever option you choose (secret shopper or collaborative project), keep her taste in mind. Does she like vintage-style diamond engagement rings? Does she prefer a simple solitaire? Would she like colored stones as accents (for instance, an amethyst and diamond ring)? Knowing the answers to these types of questions is foundational to the perfect Valentine's Day proposal. Pay attention to her current accessories, or talk to her family and friends in order to ensure you find the perfect forever ring.
2. Customize the Ring
In some situations, the best choice for an engagement ring is to create your own custom design. This is preferable for several reasons:
You can get exactly what she's looking for without compromise.
You can customize a design to your heart's content.
You'll create a one-of-a-kind ring that no other woman on the planet will possess.
The process of creating custom jewelry may seem intimidating, but the artisans at Pompeii3 can assist you in making the process both simple and painless. You just have to choose the stone, setting, and design. We'll do the rest.
3. Visit a Meaningful Place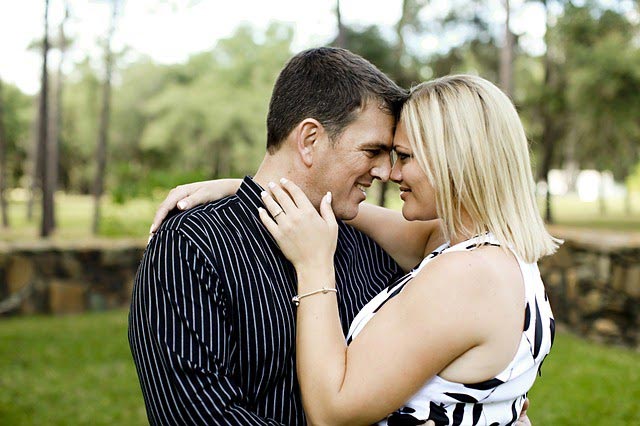 Some people might consider Valentine's Day proposals to be cliche. Really, this is only true if you propose in the old, tired way they often do in the movies: at a restaurant, on Valentine's Day night, with the ring sitting in a glass of champagne. That is cliche! However, a February 14th engagement doesn't have to be. In fact, we think it can be quite the opposite when a well-thought out Valentine's Day proposal plan is put in place.
Instead of asking for her hand in marriage at a restaurant, find a quiet place that's meaningful to you both. How about the campus library where you used to study together? What about at your favorite lake during a long hike? Perhaps at the local amusement park where you had your first date? Whatever you choose, avoid the trite and go for the tried-and-true. Visit a place that is filled with shared memories of love and laughter.
4. Go All Out
Remember: this represents one of the biggest days of your life up to this point. Don't hold back! This isn't simply about spending money. In fact, some of the most meaningful times in a relationship usually have very little to do with money. No, when we say you should go all out, we mean that you shouldn't hold anything back. Go for it! If you've been thinking of a big, bold way to pop the question, just do it! You've only got one shot to do this right, so make it count. By proposing in such an audacious manner on Valentine's Day, you'll make a memory that will never fade away. You can do it! If you're looking for some inspiration, consider some of these unique proposal ideas.

5. Choose Pompeii3
The best tip of all when it comes to Valentine's Day proposals? Make sure you purchase your ring with Pompeii3. We'll make sure that you have a high-quality, exquisitely crafted ring that won't break your budget.
At Pompeii3, we care about quality. That's why we've been making finely crafted rings, pendants, and bracelets for over 100 years. It's also why our customers keep coming back to us year after year—they recognize that we make heirloom-quality jewelry at value prices. If you're thinking about a Valentine's Day proposal, you'll never regret buying her engagement ring from Pompeii3. Also, don't forget that you'll always receive free insured shipping with every order to give you complete peace of mind.
Have questions about engagement rings? Looking for some diamond jewelry education? We can help! Contact us today, and we'll be glad to assist you!