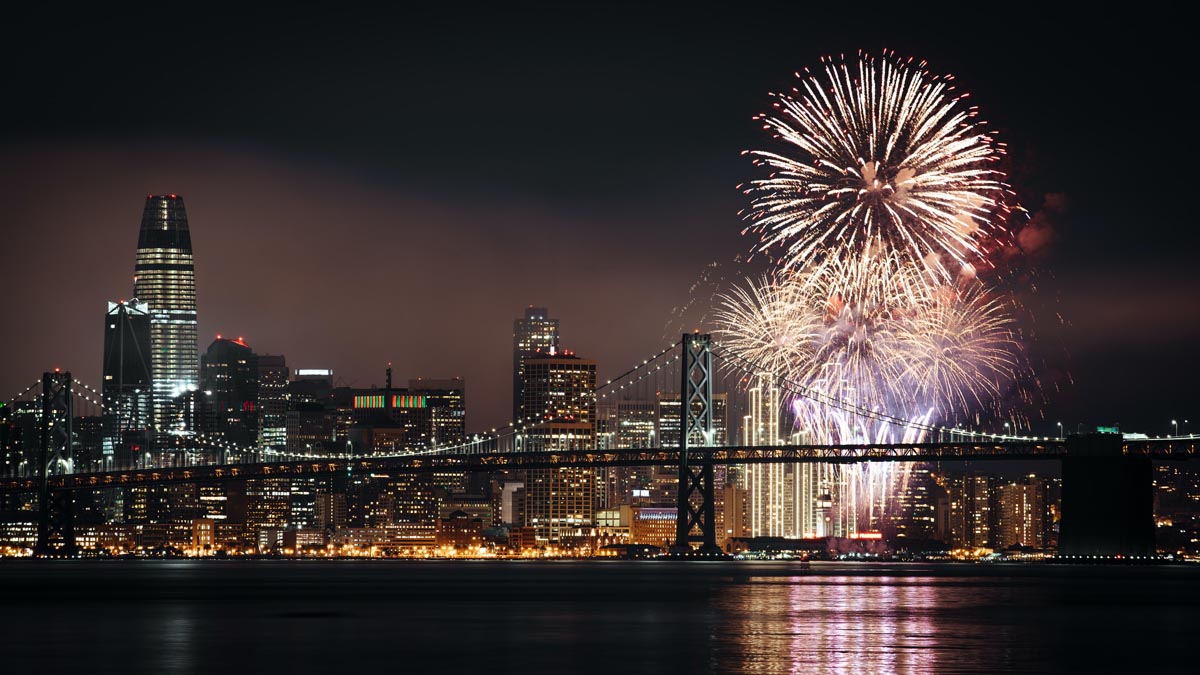 You're ready to pop the question, and you know a New Year's Eve proposal would be the perfect thing to impress your significant other. Congratulations! We know what an exciting time this can be. Even though you've found your person and you know exactly when you want to propose, you might not know exactly how to get the job done.
At Pompeii3, we're the experts on all things romance, especially jewelry, so we're here to guide you through how to propose on New Year's Eve. Are you ready to start a journey that could result in the happiest time of your life? Follow along as we help you ring in the New Year with a ring!
1. Find the Perfect Ring
If you already have a ring for your New Year's Eve proposal, you're all set to move on to the next part of the plan. If not, it's time to figure out how to find the perfect ring.
Find Something In Their Style
As you start your search for an engagement ring, the most important thing to keep in mind is that you find something in a style that your significant other would appreciate. Look at this ring from their perspective and imagine what they would prefer to wear as part of their everyday ensemble.
While some people prefer diamonds, natural or lab-grown, for their engagement ring because of their durability and ability to withstand wear, others prefer alternative engagement rings with bright gemstone hues. Always keep your significant other's preferences in mind, and you'll find the perfect ring for your New Year's Eve proposal.
Set Your Budget
Once you have a few ring options that you think would suit your significant other, it's time to solidify your budget. The old-school technique for calculating the cost of your engagement ring is three months of your salary, but we believe that you should balance the cost of your engagement ring with other expenses. See what you can save up in any given month and check how much time you have before you want to propose. In this way, you can estimate how much you'll save by the time you need to purchase the ring.
If any of the rings you've chosen are out of your budget, you can check for more affordable options by changing out a real diamond for moissanite, cutting down on the carat size of the diamond, or exploring alternative gemstones – like morganite or amethyst.
Double-Check the Ring Size
Before you finalize your purchase for the New Year's Eve proposal, it's critical that you check the ring size of your intended. There are ways to size their fingers in secret, but in the worst-case scenario, we offer ring resizing to ensure the perfect fit.
2. Plan to Propose at Your Own Event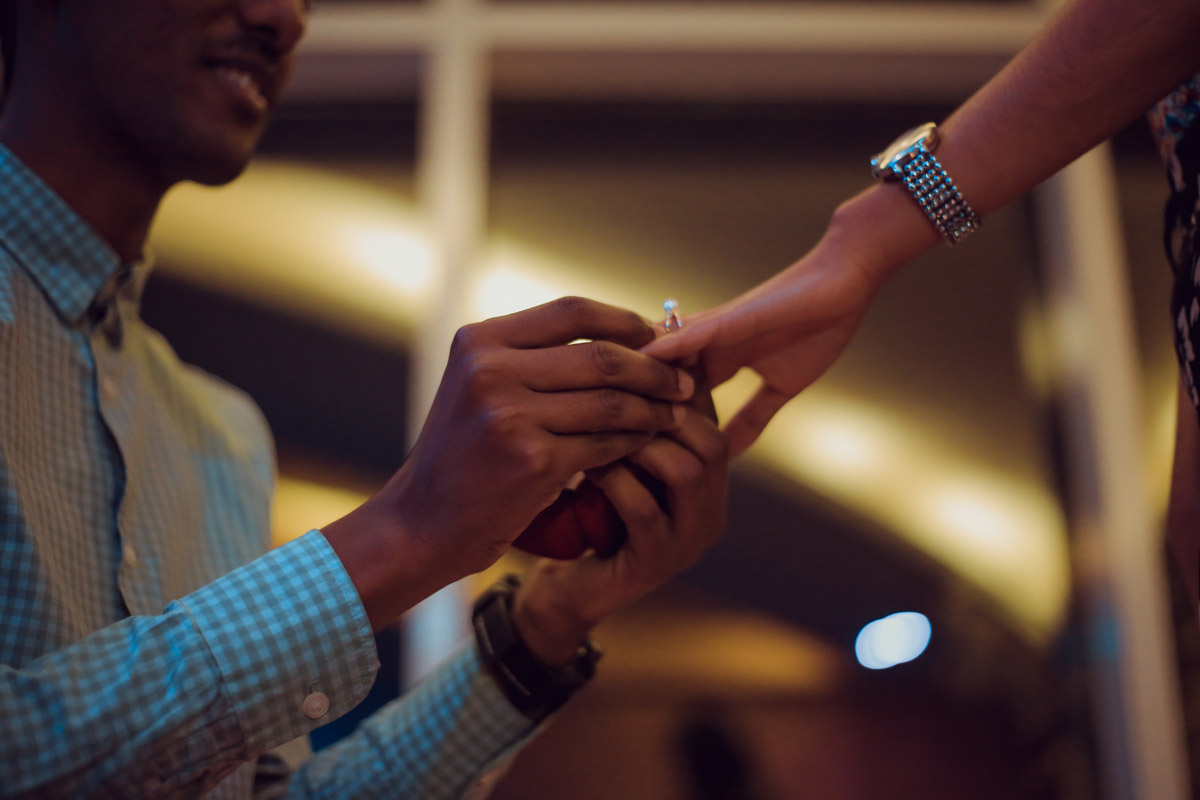 With the ring you've chosen tucked safely away, you can finally move on to how you propose on New Year's Eve. In order to ensure you have control of the entire situation and that you don't overshadow someone else's party, we recommend a proposal at your own event. This way, you guarantee the guest list, the soundtrack, the decor, and every other moment leading to the proposal. You can even ensure a photographer is there to capture the event.
If you do want to propose at someone else's New Year's Eve party, always check with them in advance so you can ensure a smooth proposal that doesn't take the host by surprise.
3. Prepping & Timing
Whether you want to pop the question right at midnight or immediately after, timing is everything for a New Year's Eve proposal. Plan out what you're going to say and do as you ask them to marry you, and practice a couple of times, so you don't trip over your feet or your words. If anyone else is involved, they'll need to have all the details to ensure you and your significant other are the center of attention.
You should consider the timing for changing or stopping the music, contact the venue to get a mic if you need one, and talk a photographer through your plan, so they're prepared. Unless your event is very intimate and small, you will need to deal with last-minute surprises and changes due to the venue and guest needs.
4.Involve the Party Guests
While you don't want to ruin the surprise of a New Year's Eve proposal, depending on the type of event you're hosting, you may need to get everyone else involved. The last thing you want is your proposal to be overshadowed by guests talking over your speech. But you don't have to share all the details of the proposal! As long as guests know that you have something special planned, they can prep themselves for the moment.
5.Celebrating After
Once they say yes, that doesn't mean your New Year's Eve proposal is complete. You still need to celebrate! How you propose on New Year's Eve is totally up to you, but don't be surprised if you don't get a lot of alone time after. Others will want to congratulate you and celebrate the occasion together. Instead of taking time for yourselves immediately after the proposal and alienating others who helped with the occasion, plan a date for the two of you to celebrate on your own.
Pompeii3 Is Here for Your Wedding Needs
Now that you have your New Year's Eve proposal planned, it's time to buckle down and get going. We believe in your love and are so excited to be part of your story.
From tips and advice to wedding bands and engagement rings, Pompeii3 is here to help you with all of your wedding planning needs. We can even supply anniversary gifts, wedding day jewelry sets, and much more to ensure you both look and feel amazing. Visit our blog for jewelry education and guidance, or call our team for more personalized support.