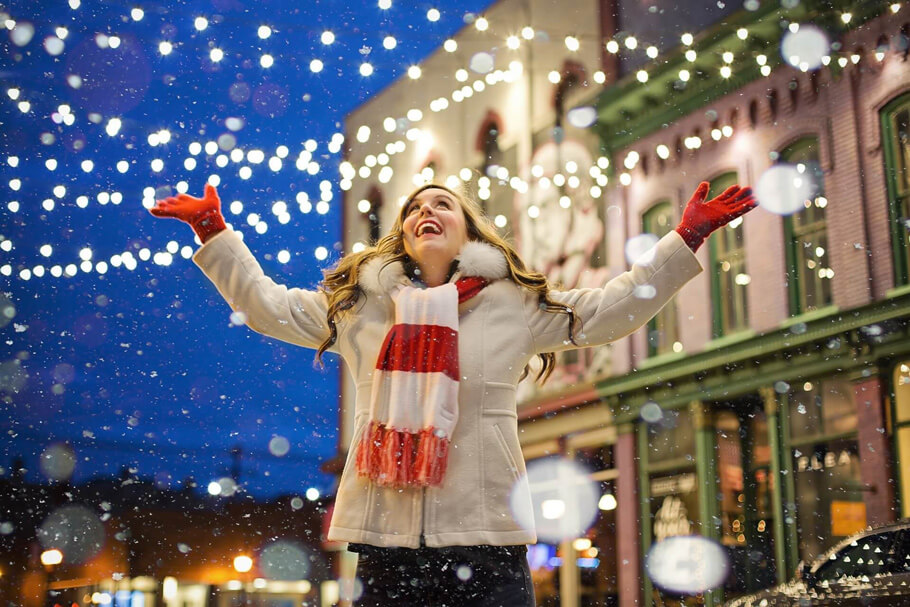 With the holidays right around the corner, it's time to start thinking about the perfect presents for the loved ones on your shopping list. If they've been nice (and even if they've been a bit naughty!), jewelry gift ideas are always the perfect option. After all, you can be sure that a necklace, earrings, bracelet, or ring is always on point, always desired, and will never get re-gifted!
If you're looking for some inspiration, our team here at Pompeii3 has compiled a fine fashion jewelry holiday gift guide to make your hunt a bit easier. There's no need to deal with shopping at a crowded store, especially nowadays. You can mark off everyone on your list from the comfort of your couch (and get free shipping too!) when you make your purchases at Pompeii3. Simply click the links below to see all of our available stock. What could be easier than that?
Diamond Gifts For Her: Earrings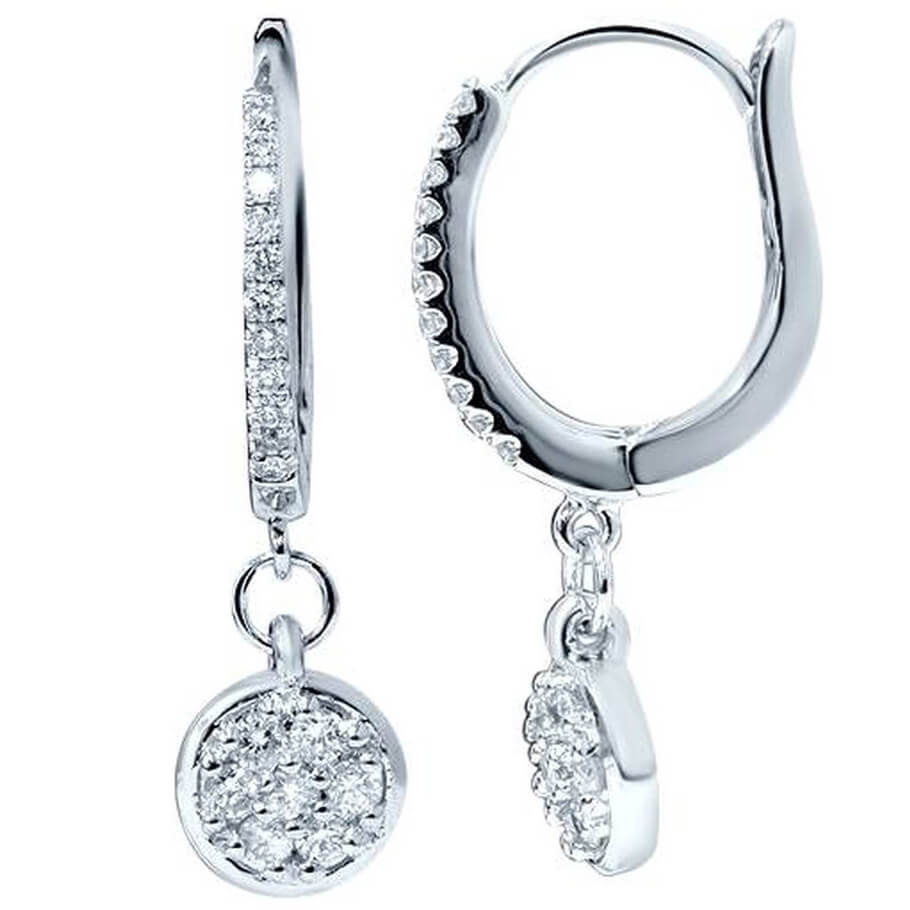 VS 3/8ct Diamond Hoops Pave Dangle Earrings 18K White Gold 1" Tall (G/H, VS) - $499.99
Earrings are always a favorite jewelry gift idea. For instance, diamond ear studs are classic and versatile pieces that are always cherished. Drop dangle earrings are a bit more carefree and flirty, and they make an excellent stocking stuffer. Looking for something with a touch of color? We'd recommend some of our diamond and gemstone earrings. For an extra special touch, why not choose a set of earrings with her birthstone for an especially meaningful gift?
Diamond Gifts For Her: Pendants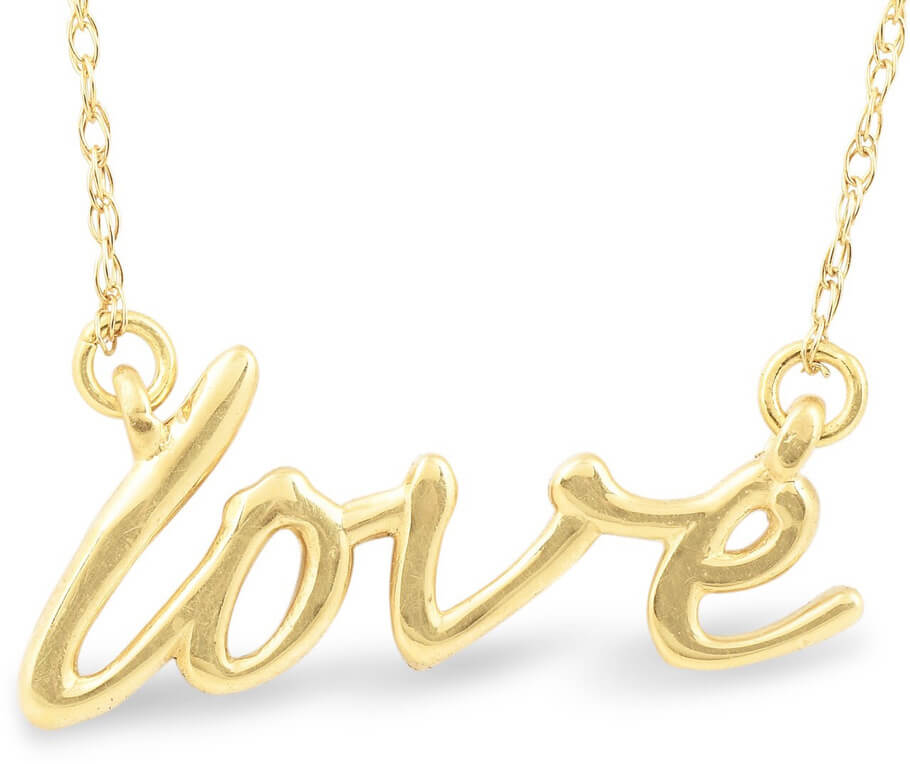 14K Yellow Gold Love Script Pendant Necklace with 18" 14K Yellow Gold Chain - $187.49
If you're looking for a meaningful jewelry gift idea that fits into nearly any budget, we'd recommend one of our many unique pendants. These often come at lower price points and can be perfect if you're in a new relationship and not ready to set the bar too high quite yet!
You'll find that we craft pendants in a multitude of styles. In fact, we think it'll be hard for you to narrow down the choices! If you're looking to send a special message, perhaps you should look at some of our pieces that feature hearts, crosses, or other symbols. These styles convey deep and meaningful messages, which make them a go-to jewelry gift idea for many.
Also, if you're looking for a piece of jewelry to give to a daughter for her first piece of "real" jewelry, you couldn't find a better holiday present than a small diamond pendant!
Diamond Gifts For Her: Tennis Bracelets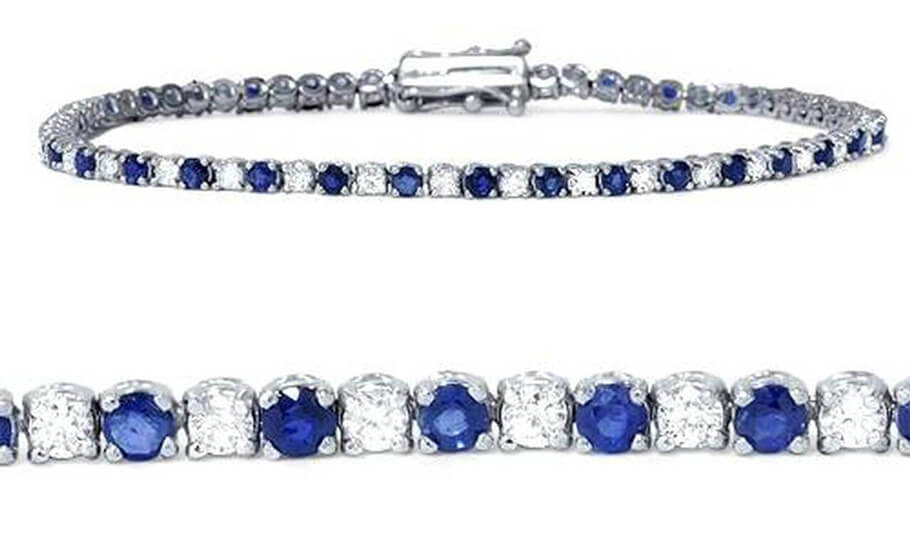 2ct Blue Sapphire & Diamond Genuine Tennis Bracelet 14K White Gold (G/H, I1-I2) -$1,049.49
If you're searching for a gift that will make her say " WOW," then consider placing a diamond tennis bracelet under the tree for the holidays. These resplendent pieces make a statement! At Pompeii3, we design eye-catching tennis bracelets of varying carat weights. If you're looking for a twist on this classic piece, purchase a tennis bracelet featuring regal blue diamonds. You won't regret it...and neither will she!
Diamond Gifts For Her: Engagement Rings

1 1/2ct Morganite & Diamond 2-Stone Forever Us Engagement Ring 14k Rose Gold (H/I, I1) - $619.99
No doubt, the most meaningful piece of jewelry in our jewelry holiday gift guide is none other than a diamond engagement ring. Pompeii3 engagement rings are the perfect gift for a couple who's ready to make the ultimate commitment. Our wide selection of options run the gamut from vintage pieces to modern styles...and everything in between. When you truly think about it, for a couple that's considering taking the next step toward wedded bliss, an engagement ring is the ultimate jewelry gift idea!
One of the reasons we love the idea of giving an engagement ring during the holidays is that it's such a meaningful and magical time of year, typically shared with those you love the most. If you're trying to figure out how to propose on Christmas, we're here to help with that too!
Diamond Gifts For Him: Men's Fashion Rings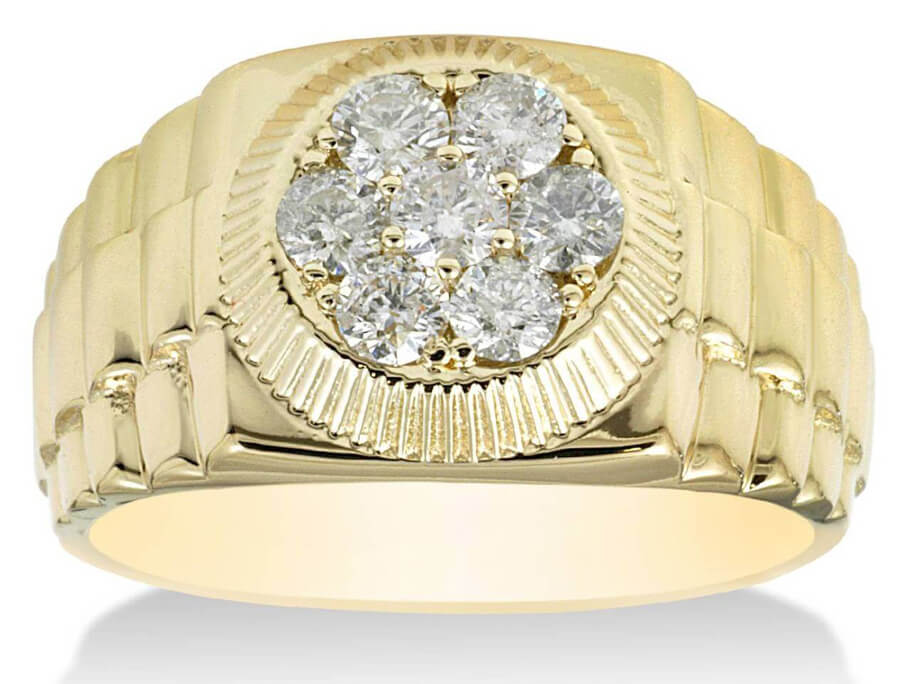 3/4ct Diamond Mens Ring 14K Yellow Gold (G/H, SI2) - $1,205.39
Buying jewelry for men can sometimes be a difficult task, but one of our jewelry gift ideas for the guy in your life is an exceptional men's diamond fashion ring. After all, diamond rings aren't just for marriage! Purchasing a bold diamond fashion ring for the stylish man you love is an exceptional idea, whether he's already married to you or not!
Diamond Gifts For Him: Black Diamonds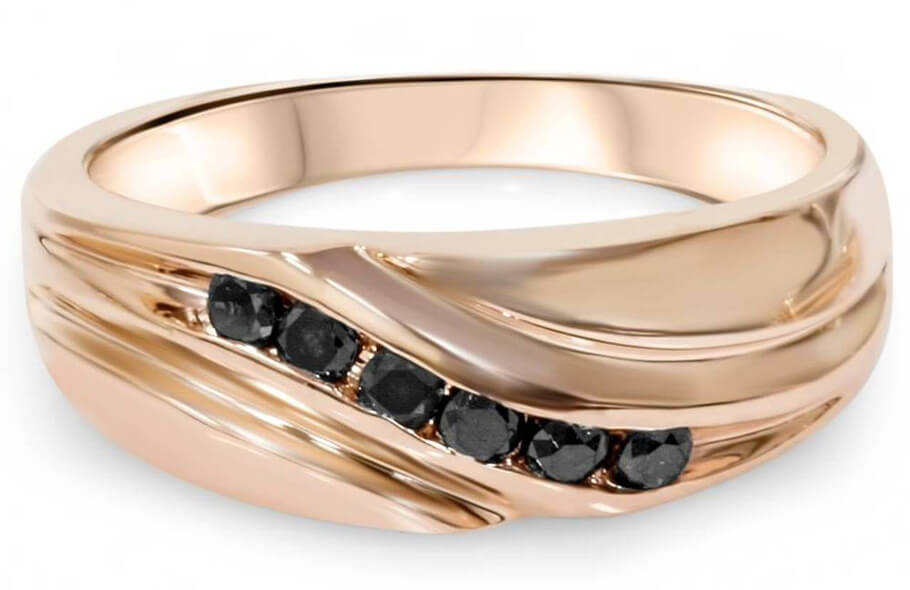 1/4ct Black Diamond Mens 14K Rose Gold Wedding Ring (Black, AAA) - $545.58
We've found that men absolutely love our selection of black diamond jewelry, even if they aren't typically drawn to diamonds in general. There's something about the strength and virility of these pieces that make them an excellent jewelry gift idea. Whether it's in a ring or earring stud, you'll find that this mysterious stone makes the perfect gift for the man who's exceptionally difficult to shop for.
Purchase Your Holiday Gifts From Pompeii3
When you do your holiday shopping, make sure you turn Pompeii3 into your one-stop-shop. We have all the jewelry you need for the people you love the most.
At Pompeii3, we understand what love of family is all about. Why? Because we're a family-owned business! For over 100 years, we've been crafting our jewelry to the highest standards right here in the USA. This is why we pride ourselves on offering a premier level of customer service. At Pompeii3, you'll always receive:
If you need more help with jewelry gift ideas, contact us today at Pompeii3. Our staff will be thrilled to help make this your best holiday season ever!